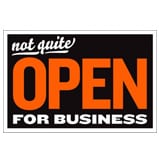 Although Google, Yahoo, and Bing try to correlate their own data with the information coming in from other sources, sometimes the details just don't match up. In these cases, a business may end up with multiple listings (and different contact details).
Even worse, if the wrong contact information appears in enough other places on the web, the major search engines may think that the incorrect information is, in fact, correct.
If your business is already listed, you'll need to make sure that the information is accurate. If you need to change your listing, though, go to…
Google Places
a. Edit Your Listing (direct link to make changes to your Google Places listing)
b. Report A Problem (direct link to tell Google Places about something wrong in your listing)
c. Report Verification Issue (direct link to report a problem with verifying your Google Places listing)
Yahoo Local
a. Report Incorrect Information (details about how to report problems with your listing on Yahoo Local)
b. Contact Customer Care – On the link above, click the purple button at the bottom of the page to get in touch with customer care at Yahoo Local.
Bing Maps
a. Check Your Listing (link to Bing Maps search page – enter your business name and location in to the search bar)
b. Contact Support (direct link to email Bing Maps customer service)
Did you enjoy this article?
Get An Immediate Free Mini Book Download as a Thank You

($9.95 Value) with Bonus Checklist and More. I hate spam and treat your email like gold! Please join today for FREE!