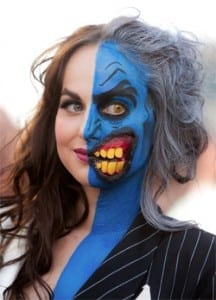 I did quite a bit of research for a recent post of mine about Facebook Page Snafus.  As I was searching company profiles, I realized that there are still a lot of personal pages parading as professional pages.
To me, it seems obvious that there's a need to separate the two.  Judging from the number of mixed pages I came across, though, maybe it's not so obvious.
There's always been a need for branding—and now so more than ever.  It hasn't really been necessary until recently, however, to separate one's personal brand from a professional one.
In the good old days, your exposure was limited, and you could more easily separate your work life and your personal life.  The era of Facebook has made that a thing of the past…