The Gig Is Up: Thrive in the Gig Economy, Where Old Jobs Are Obsolete and Freelancing Is the Future
Launched in 2018, Olga released her highly anticipated second title, The Gig Is Up, directly on Amazon.com, and it became a category #1!  Catering to the hardworking members of the gig economy, Olga gives freelancers everything they need to succeed, including:
Using UVP (unique value proposition) to stand apart
Becoming an elite freelancer
Harnessing the app market
Learning what you thought you already knew…but don't
Taking your career to the next level
Straddling the tipping point, from freelancer to employer
Taking advantage of reviews
Capitalizing on professional ethics
Finding out what's next in the gig economy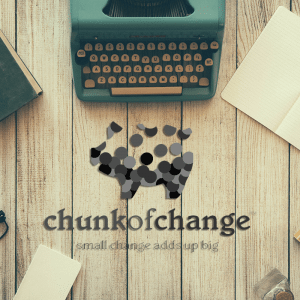 "We were so excited to have a gig economy and marketing expert at Alpha Chi Omega's 2016 national convention for collegians and alumnae. Olga energized her session attendees by providing interactive tips and to-dos about how to succeed in today's challenging, new, freelance-focused environment. She was one of our top-rated speakers, with attendees stating, 'would love to see more from Olga! Excellent speaker with practical applications'."
~ Kathleen Tucker, Assistant Director of Education and Leadership Initiatives at Alpha Chi Omega Fraternity, Inc.
Here's a little teaser: Olga's interview with Flipboard about her upcoming book and her expertise on the gig economy!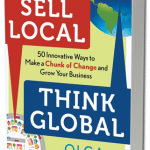 In November 2014, Career Press published Olga Mizrahi's highly anticipated new book, Sell Local, Think Global, to widespread praise and a flurry of media attention (including Fast Company and Investor's Business Daily).
Experts, including Dan Tepke, the president of Satori Inc. and author of Hatching Your Million Dollar Business, were quick to label Olga's work a "must-read in today's business environment."
Paperback: 256 pages
Publisher: Career Press; 1 edition (November 24, 2014)
Language: English
ISBN-10: 1601633408
ISBN-13: 978-1601633408
Product Dimensions: 9 x 6 x 0.8 inches
Shipping Weight: 13.4 ounces
"Have too much on your plate? Not sure how to compete?" asks Michelle Patterson, CEO of the California Women's Conference.  "In 50 fascinating, bite-sized tips, Sell Local, Think Global will have you completely reevaluating the way in which you market your business and sell yourself."
Small business owners, coast to coast, are taking advantage of the title's low-cost, DIY ideas in an effort to:
Hone in on what makes them truly unique and capitalize on that difference.
Uncover the secrets of "SoLoMo" (Social/Local/Mobile) marketing.
Harness social media and online customer reviews to strengthen leads.
Enhance their web and mobile presence, with solid branding, to drive sales.
Through the manageable (but meaningful) how-to tips in Sell Local, Think Global–now available in bookstores, nationwide, and online–small business owners and operators have started to make small, incremental changes that have, in turn, boosted their bottom lines.
In fact, Steve Kinney, CEO of Search Optimizers, attests, "Our revenues are up 40% [since] we've executed on Olga's techniques, which shot our prior single-digit growth statistics through the roof!"
With the release of her book, Olga has also:
Brought recognition to the surprisingly short list of books that help small businesses, solo-prenuers, mom-preners, and even non-profits become top of mind;
Bolstered the perspective of women in business, as well as female nonfiction writers, who account for less than 1 in 5 business authors.
As a result, it's no wonder that entrepreneurs are quick to take the advice of Search Optimizers CEO Steve Kinney: "From one business owner to another: if you want to grow your business, buy Sell Local, Think Global today."