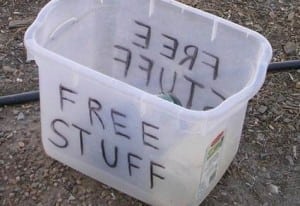 Who doesn't love FREE stuff? Well, I've got more than just "free stuff" to offer. I've actually got some incredibly useful FREE stuff for you!
Start out by watching this video on Unique Value Proposition (UVP).

Another offering is a book that offers terrific tips on learning to focus. We're all pulled in a million different directions in our busy lives, so Leo Babauta offers suggestions for creating "everyday zen." He calls the tome "a simplicity manifesto in the age of distraction." You can find his Zen Habits blog here, or a free PDF version of the book "Focus" by Leo Babauta here.
Ok, if you actually want to pay me for stuff, you can check out my book The Gig is Up on Amazon, or head over to my day job and hire me and my team. YEAY!
Enjoy the FREEbies, folks!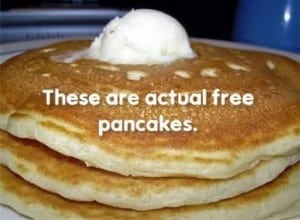 * Pancakes not included.