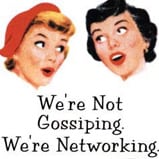 Once you're listed on Yelp, CitySearch, ServiceMagic, AngiesList, or other review sites, start encouraging your best customers and fans to post positive reviews about your business—not just on the four sites mentioned above, but also on any site that has a review function.
It's important to note that the review sites do not encourage businesses to solicit reviews, but…
Honestly, there's no down side. You won't be blacklisted for asking good customers to review you well.
Keep in mind, though, that while your best client may not be a Yelp user—and probably doesn't want to be bothered with setting up an account—she may routinely use YellowPages.com and might feel comfortable writing a review there.
A simple email requesting a review, with a link to your business' specific listing, may be all the encouragement your customers need to help you shine.