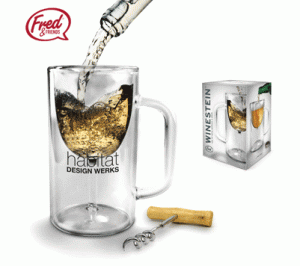 As we discussed last week, swag is a necessary evil. Studies have shown that promotional items are more memorable than either print or TV advertising. So, like it or not, you'd better get some stuff to hand out.
In general, there are three schools of thought when it comes to choosing promotional items…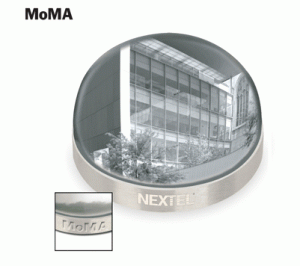 1.) Invest in a small quantity of high-end branded items to gift only to special clients and hot leads. In order to have a greater perceived value, these items need to be discreet in their logo placement and should look expensive. (For example: engraved crystal, silver picture frames, leather passport holder.)
While this is the least utilized option, for certain companies—specifically, those that have a small target pool of desirable leads—it offers the most "bang for the buck." If you're giving away something that costs more than $5, ask yourself:
How can we turn this item into a present that's perceived as a valuable gift?
Is this piece incredibly unique?
Will this item end up in a prominent place in the office or home of the recipient?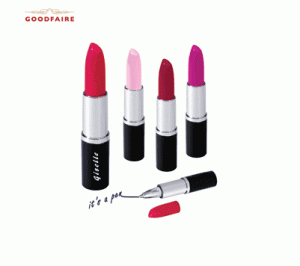 2.) Spend less per item and buy more pieces. Hand swag or goodie bags (stuffed with accompanying collateral) out only to people who actually visit your booth. These useful, cool takeaways reinforce the branding effort and, as such, should be able to be used long-term or given away at a later date. (For example: keychains, magnets, or pens.)
This is probably the most popular option. If this is the path you choose, ask yourself:
Am I doing something different from my competitors?
Does this item align with my "story"?
Does this item relate to the majority of my potential customers?
There are so many other options to choose from, but if you insist on getting a pen, make sure it's drastically different from everyone else's pen. For instance, during one trade show, Google sponsored a nightclub event at which they gave away LED flashing pens. These could be used as party glow sticks at the event itself and then be kept as fun reminders of the night.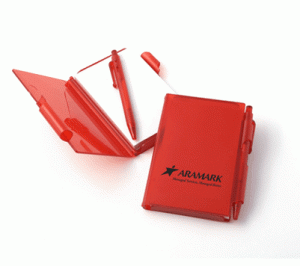 3.) Buy mass quantities of very inexpensive items to give to almost everyone in attendance. These short-lifespan items will serve as a branding effort at the show—directing people to your booth or guiding them toward a specific desired action. (For example: custom-wrapped water bottles, branded lanyards, or logo hand fans.)
It's perfectly acceptable to buy inexpensive items! Don't buy something simply because it's 25 cents, though. Ask yourself:
Does this particular low-cost item actually go with our overall image?
Does the item serve a specific purpose?
Is the message on the item intended to result in a specific action?
Does our logo and company name fit comfortably on the item?
If it's more than an overall branding effort, is our contact information included?
Whether you choose an expensive gift targeted at a deserving lead or a pennies-on-the-dollar option that papers the convention floor with your company's name (or a combination of the two), the important thing is to recognize that there is a strategy involved to choosing a promotional product. Rather than just opting for the least expensive swag, you'll get a better result when you align your promotions with your prospects.
Strategy Marketing Consulting