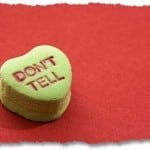 Whether you're starting your own advisory board, working with a consultant, or revealing a new idea to a colleague, it's a good idea to do a little CYA (cover your ass) with an NDA (nondisclosure agreement).  On a very basic level, what you're actually saying is, "Because the information I'm going to share with you is confidential, you cannot disclose it."
I'm not a lawyer…nor do I play one on TV. Luckily, though, I have a good friend who happens to be an excellent attorney (and fellow super-woman), Nina Ries of Santa Monica based Ries Law Group.  I sat down with her recently to get the low-down on this essential legal document.
"There are a number of reasons to consider a Confidentiality and NDA," explains Nina. "It's not just for someone with a genius patent idea…

"…If you've done any significant research and due diligence on a topic, you'll probably want to protect that work.  You don't want to give away all of your legwork to someone else.  By getting someone to sign an NDA, you're getting an agreement that someone won't steal your blood, sweat, and tears."
It's not just at the startup level, either, that NDAs are relevant. Of course you'll want one when you're developing an idea or starting a business, but you'll also use an NDA throughout the life cycle of your business: with your employees, with certain vendors, and so on.
As much as I'd love to share my NDA with you, Nina has advised me not to.  Since this is exactly the kind of counsel I pay her for, I'm going to take it.  Although I really wanted to give you an example of a good document, the bottom line is that I don't want to be perceived as offering any sort of legal advice.  So, no dice.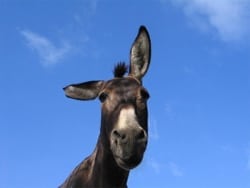 A cursory search on Google will turn up thousands of different NDAs…and a generic NDA might work just fine for you.  That said, reputable lawyers tend warn against the likes of LegalZoom and RocketLawyer.  Apparently, a bad NDA is worse than no NDA at all.
If you really want a good, solid Confidentiality and NDA that is going to actually protect you, you're better off going to an attorney who understands your business, so that she can anticipate the individual issues that are specific to your field.  You might even need different NDAs for different circumstances (e.g. revealing an invention idea versus bringing on a new assistant).
It's not expensive to get a NDA tailored specifically to you and your circumstances.  It's not having one that can get really expensive in the long run.  It's like health insurance.  Having a poor policy will serve you just fine…until you break a leg.
Typically, a NDA will take a good attorney four to six hours to draft.  "Your attorney should ask you what you do, who your clients are, what kind of problems you've run into, and what kind of problems you anticipate," explains Nina.  "This will allow them to better advise you about what you should do going forward."
"It's important to really think about what you're trying to do (or not do)," Nina asserts. "What does each provision in the agreement get you?  What can and can't be protected?  What should and shouldn't you limit your agreement to?"
According to Nina, once the document is finished, "That attorney should show it to you, talk you through the provisions, and make sure you 'get' what it is that you're asking people to sign."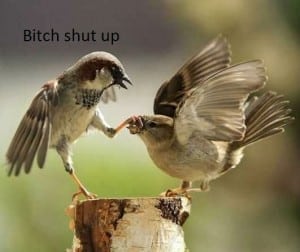 There are always going to be certain exclusions (e.g. things that are a matter of public record or things that can be easily figured out by someone else).  Regardless of what the finalized document says, though, you're going to be more in control of a situation than you would be if you left it up to after-the-fact litigation.
According to Nina, it's essential to: "Control the conversation and get ahead of the problem."  I couldn't agree more.  Then again, I'm a CYA kinda girl.  Maybe I should have been a lawyer.  ; )