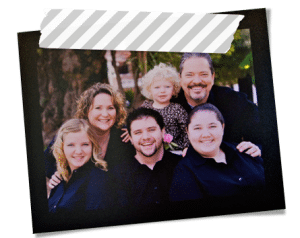 Dear Olga: How can I make my new pediatric office stand out enough to compete in a crowded marketplace? 
As a nurse practitioner-centric, integrative practice, we have to compete with traditional pediatricians and urgent care clinics.  I believe I can offer a better alternative for many parents, especially since many people have to pay for their own care nowadays.  How can we get off the ground running?

~ Michael Vicioso, Growing Healthy Together, Long Beach, CA
 There has been a growing trend in recent years regarding many of the alternative and integrative healthcare options now available. Being different is important! So, you're off to a great start by….

…bringing a new approach to pediatrics to Long Beach!
Every business must be able to identify how their service brings a unique value to their industry, and how that unique value will separate them from others in the area. How do you really emphasize your "-est" (what you're the best at)?  Most people talk about themselves in "-ers"—in your case, you're a "better" alternative.  Many new businesses make the mistake of looking at the competition and stating how they're different, but they don't do it to an extreme enough way (think: Extreme Doritos).
Start out by watching this video on Unique Value Proposition (UVP).

The concept applies to many businesses, but the application for your practice works the same way: embrace everything that makes you different.  From my perspective, that includes the following:
First…Looking at your website, it's clear that your nearly 20 years of experience in the field of traditional pediatrics is a huge UVP.  You're not new to the game; you, clearly, have a passion for caring for children. The fact that you're aligning your new business with what you're truly best at is one of the keys to success.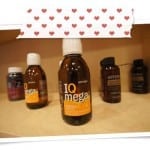 Second…Your medical approach is different. You put families in control of their options by offering an alternative approach to whole-body care.  People are warming up to the idea of "hybrid healthcare" (combining alternative and western medicine) and it's high time to give the people what they want.
Third…You've fused the traditional medical model with a nursing model. Not only does this allow parents a cost-effective, cash-only option, it provides them the opportunity to form a relationship with a medical professional who truly cares.  Plus, you put your prices right on your website.  How refreshing is that?!?
Fourth and, perhaps, most importantly…You allow parents to text message you with questions!  That kind of awesome accessibility is a huge leg up on the competition!  I've never heard of anyone being able to text a photo of their son's scraped knee to their doctor to see if they should come in.  That's incredible UVP!  Play it up!!!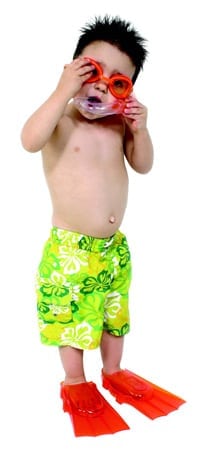 By offering accessibility and personal commitment to the wellbeing of your patients, you've created a truly unique model for the community, for our kids, and for the future.  So, get out there and start shouting that difference from the mountaintops.
Don't wait for the Field Of Dreams phenomenon to magically happen.  Just because you've built it doesn't mean they will automatically show up.  The Long Beach Chamber is incredibly active and supportive; get involved.  Then, reach out to schools, doctors, midwives, and alternative medicine specialists—and tell them what you're all about.  Form strategic partnerships and ask for referrals.
And, um, don't forget to bump up your text messaging minutes.  I have a feeling you'll be needing them soon.