As many of you know, while I really enjoy writing books and blogs, it's not actually my "day job." I'm proud to run a small firm, ohso! design, that helps business owners with their web and print presence. In the course of business at ohso!, I regularly meet incredible entrepreneurs. I'm not only impressed by their spirit and enthusiasm, but their willingness to try new things and look at the strategic big picture in unique ways.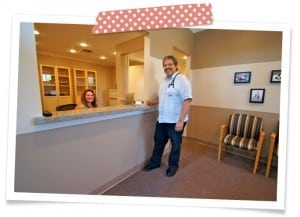 One of those small biz rock stars is Michael Vicioso of Growing Healthy Together Pediatric Clinic in Long Beach, CA. About two years ago, Mike, a certified pediatric nurse practitioner (who is licenced to write prescriptions), decided to venture out of the hospital setting and strike out with his own practice.
It was no easy feat. "Starting from scratch in the medical field is really challenging," Mike shared with me last week. "We didn't have an insurance network or referrals from other offices."
First Things First
Mike initially came to ohso! design to put together a website and some marketing materials. As always, we went through a UVP (unique value proposition) exercise and looked at his "-est"s.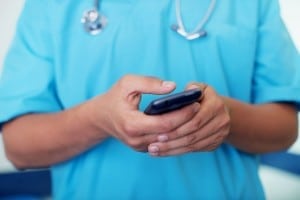 Mike had a lot of things going for him: a holistic approach, cash payment options, alternative vaccine schedules, open lines of communication (via email, phone, and text), and a warm friendly environment. We put his website together with all of those things in mind and, after solidifying a "home base," moved on to the marketing.
What Worked
"We took a broad approach," Mike explained, "and hit up everybody that would fit into our [holistic] style." He networked with homeopathic doctors, chiropractic offices, midwives, doulas, and more. "We also did grocery store handouts, created a Facebook page, and claimed our Yelp page."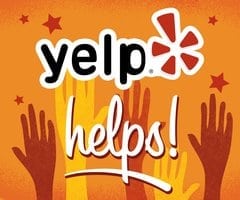 Mike admitted that organic Yelp searches were "by far the most helpful" in the initial stages. He even ran a Yelp ad campaign, but said that it only resulted in a handful of new patients and "was hard to track."
What Didn't
There were other tactics that didn't work, of course. Mike put together a handout offering a free first visit that (to his surprised) flopped. "The free visits just didn't work," noted Mike. "The people we attract really value healthcare, and feel it has a dollar value to it. Getting it for 'free' was just cheapening the experience for them."
Live and learn. "We now understand what our value is to our patients," Mike said. "They're more interested in the quality of service that they get than the cost. Today, when we contact the community base, it's with an offer that fits."
What's Hot "Now"
Mike shared that their most successful marketing technique today lies in SEO (search engine optimization). Although Mike has only been working with the firm Search Optimizers for three months, he's already seeing clear-cut results. Website hits have tripled.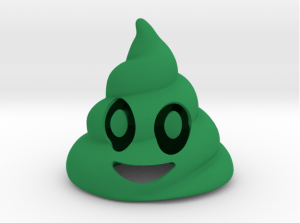 "Originally," he says, "we were focused only on Long Beach. Now, we have people coming from all over." Even so, SEO was not exactly what Mike first expected. "People are all over the place when they search. A lot of it is based on symptomology." To everyone's surprise, the phrase "green poop" was one of his number one search terms!
What's Next
In just two years, Growing Healthy Together has grown to a staggering 1,800 patients. "It went from just me," Mike said, "to two medical assistants, an office manager, and a nurse practitioner who covers me when I'm on vacation."
While Mike has had a huge amount of positive feedback on his open text messaging policy, he admits that it's not exactly scalable. To that end, right now, he's working on integrating a system that is secure and HIPPA compliant…and comes with a series of prompts for parents, streamlining Mike's interactions.
Mike's "How To"
I asked Mike what advice he'd have for other practitioners striking out on their own. "It's not easy," he admitted. "Most doctors are just employees working for an employer." Naturally, being a business owner is something completely different.
Thus, Mike's top tips include:
Do your website first.
Establish partnerships early on. Get your referral base in order even before you start setting up the brick-and-mortar.
Don't rent a property until you already have business cooking.
Make sure you have all of your contracts signed first before you open the doors.
Go out, meet people, shake hands, and go to conventions to get potential customers ready for you. This way, you'll have patients in the door on Day 1.
Don't hire staff until you really need them. Learn to be humble, and answer the phones yourself.
Once you're up and running, keep it skinny on the expenses side.
There's no rest for the weary. "We want to grow our Long Beach office," Mike explained, "but we've run out of physical space." Thus, there's talk of a multi-room location that would also house chiropractic services, acupuncture, and massage. Mike envisions a full-service holistic center for wellness for children and adults.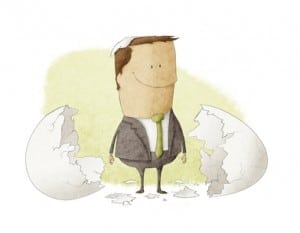 Mike is the first to admit that he's no longer strictly a medical professional. "I thought I knew what what I was doing. Now, I'm more of an entrepreneur and a businessperson," he said.
I hear it in his voice: he's got the bug…and, when that happens, I always see big things on the horizon. These are the moments I live for.   An entrepreneur is born.