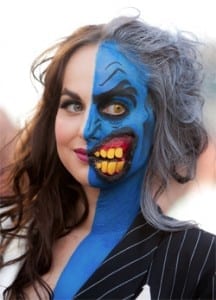 I did quite a bit of research for a recent post of mine about Facebook Page Snafus.  As I was searching company profiles, I realized that there are still a lot of personal pages parading as professional pages.
To me, it seems obvious that there's a need to separate the two.  Judging from the number of mixed pages I came across, though, maybe it's not so obvious.
There's always been a need for branding—and now so more than ever.  It hasn't really been necessary until recently, however, to separate one's personal brand from a professional one.
In the good old days, your exposure was limited, and you could more easily separate your work life and your personal life.  The era of Facebook has made that a thing of the past…
You're on display—for all the world to see.  And people expect you to be "out there."
You're being showcased to your high school classmates, extended family, acquaintances, colleagues, and so on…and everyone's a referral source.  This is especially true for real estate agents, insurance agents, hairstylists, and others in community-centric positions.
As this summer's hit song says, however, it's all about "blurred lines.
That said, if someone doesn't "get" your brand within a couple of seconds, they'll hit the BACK button.  (We understand that on websites, but we rarely think about it in terms of Facebook.)  As such, it's important to ask yourself a few questions:
According to Ken Morico, "Now, Facebook pages have the ability to like other pages. This comes in handy in four ways.
You can get other pages to notice your page when you like them.
You can keep updated on the news feed of other pages – and not see the feed in your personal account.
By liking other pages you are now in the group of people with similar interests.
You can comment on other pages as a page and get people to view your profile with your business pitch or any content you want."
Of course, Facebook doesn't really make it easy.  What's a "profile"?  What's a "page"?  What's a "fan page"?  It can be more than a little bit confusing—especially since you have to have a profile in order to set up a page.  It's also difficult to know what people can see…and can't see.
Take a look at Joseph Puckett (who I do not actually know personally).  He lists his name and then the subhead, "Insuring Alabama's Families."  His page, however, is mainly about his wife and children.  It's not until you go to his workplace's page that you get a sense of what he does professionally.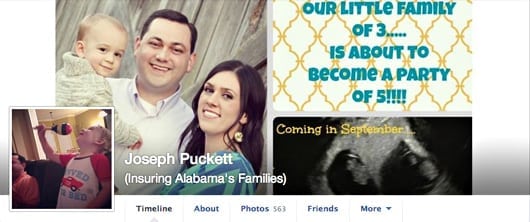 His employer, Craig Wiggins' Allstate Agencies, is the largest Allstate agency in Alabama.  The agency's page is clear, concise, well branded, and professional.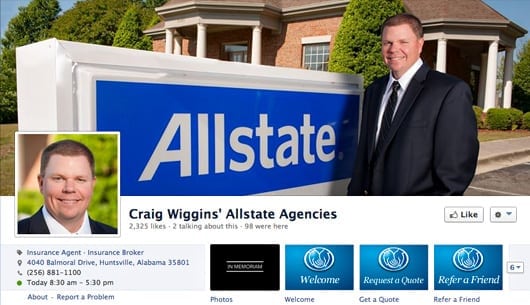 You don't need to be an agent, public speaker, or author to have a personal brand.  It's all about telling the story of who you are.  This is even more vital when you're job hunting!
According to the Society for Human Resource Management (SHRM), 56% of organizations use social media in their staffing efforts.  Likewise, in a 2012 survey by Jobvite, 66 percent of recruiters and hiring managers said they used Facebook as a tool.  It's something that hiring managers now call "direct sourcing."
Interestingly, according to the same Jobvite survey, a majority of recruiters even felt neutral about candidates' political opinions (62 percent) and religious opinions (53 percent) expressed on social media.  Clearly, they're open to you expressing your personality and opinions.
The bottom line comes to us from Ice Cube: check yourself before you wreck yourself.  If this isn't already on your radar, it needs to be.  Start here:
If you're in business for yourself on any level, you may want to convert your personal profile into a business page (yes, it's possible)…and start a new personal account with limited access to friends and family.
Decide how you're going to present yourself to the world and be clear about your brand and UVP.
Make your private Facebook private and make your public business page fully public.
Go into your privacy settings and using the "Limit the Audience for Past Posts" tool to set past posts to be visible only to your friends.
Check out how others see you by using the "View As" function.
So, I'm curious…Do you have a clear separation between your work self and home self?  Has personal branding become a part of your "job"?