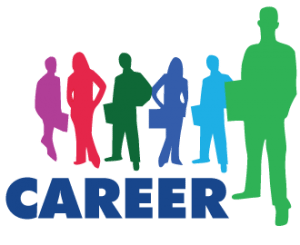 If you've been following the blog recently, you've probably noticed that I'm newly obsessed with the concept of the freelance economy.  There's a significant shift happening in the workplace, wherein employees are increasingly turning into on-demand workers.  A rise in new technologies, mobile tools, and Millennial attitudes have made this change possible.
Recently, I had a particularly interesting Lyft ride from a middle school principal turned law school student and part-time driver!  We spoke at length about "career changes," which got me thinking: in this new economy, is the word "career" even relevant anymore…or has it taken on a new meaning altogether?
According to Dictionary.com, a career is:
"an occupation or profession, especially one requiring special training, followed as one's life's work."

 
Similarly, Merriam Webster, calls a career a:
"profession for which one trains and which is undertaken as a permanent calling."
Well, if that's the case, then I don't think I know anyone with a "career" anymore.  I know people with jobs, and gigs, and talents, but I doubt any of my colleagues consider what they do to earn an income today their "life's work" or "permanent calling."  That's pretty intense.  And, even if you wanted to, it's almost impossible to find the same employer willing to sign your paycheck until you retire.
So, perhaps, the more relevant question here is: if "career" doesn't mean the same thing that it used to, what does it mean now?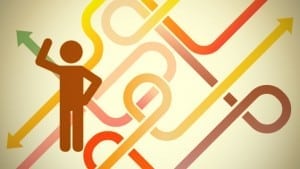 Well, when we (i.e. Gen X-ers and, even previously, Baby Boomers) grew up, there was a distinct career path, based on technical training, provided by an institution.  A career wasn't necessarily synonymous with a "calling" or passion.  It was simply what you chose, in life, to do.  
Now, however, we have the maker movement and apprenticeships and paid internships.  Brought forth by need or necessity, the newer generation explores a wide variety of things more actively, and seeks out the kinds of jobs and tasks they enjoy doing.  I think, today, if someone thinks about what their life's calling is, it looks drastically different than it used to.  It's about satisfaction, not security.  
And along those lines, because not many young people have a passion for plumbing, trade skills are becoming premium jobs.  So, perhaps the pendulum will shift the other way with the generations that follow.  Who knows?
I wish I could come up with a new word for "career," but it's just not coming to me.  Whatever the word, the definition henceforth should be this:
"The collection of specialties and pursuits–in whatever form–that all add up to a comfortable living."  
So, help me out, Changers.  What shall we call a "career" from now on?