Over the last couple of weeks, we've been delving into the employer's side of on-demand workers and the freelance economy.  I met with my friend and colleague Patricia Bramhall, founder of Tydak Consulting Services, a technology services company, to find out how it all works from the corporate side.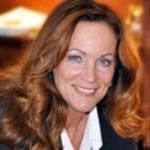 For the record, Pat is a recognized thought leader, speaker, and expert in IT Service Management (ITSM) and is certified in Information Technology Implementation Library (ITIL).  In addition, she is the past president of Women In Business/Los Angeles, currently sits on the decision board for the LA Giving Circle, and is on the board of directors for Youth Mentoring Connection.
When we talked, one of the things Pat brought up was the fact that many companies do very little to engender freelancer loyalty.  Thus, this week, we'll be talking about employers' best practices for using freelance workers.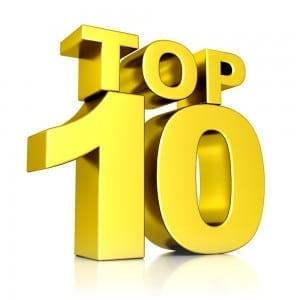 So, here are top 10 things you can do to optimize success in terms of efficiency,  productivity, and satisfaction for your on-demand workforce:
Before bringing someone on as a contractor, check and verify their freelancer references and reviews.

Establish a "new hire" process for freelancers, similar to the one for employees.  Create a comprehensive freelancer onboarding packet, given at the time each contract begins. Include a "welcome" freelancer checklist, with many of the items below.  (PRO TIP: You may want to hire an on-demand HR person to create this!)

Make sure the freelancer has their own chair and desk, with a name plate (or just a label from the label maker!) and ensure that your employees do not "borrow" (i.e. steal) the freelancer's chair while they're away. (No, I'm not kidding.)

Know the freelancer's first and last name and introduce them, in person, to anyone they'll be working with, as well as the people who sit near them.

Make sure there's someone who has the time to give the freelancer clear direction—both as they begin and as they progress.

Welcome the freelancer's opinion, and ask how they would do things differently.  Remember: contractors often work for many different companies in very different industries and, as a result, they may have better ideas and new ways to do things.

On an ongoing basis, check to see that the freelancer is delivering what was asked for and is producing measurable results.  Build in a freelancer feedback loop and be sure to ask, "Did you understand what I asked you to do?"

Encourage freelancers to ask questions.  Make sure to give them an org chart with contact information so that they know whom to ask about what.

Be responsive and answer freelancers' queries quickly.  Remember that they are probably stalled, without further work to do, while awaiting key answers.

Include long-term contractors in all relevant meetings, as well as company events (i.e. the holiday party) and social happenings (e.g. bowling night).
There may not be a set playbook for how to handle the freelance economy (yet!), but there are simple things you can do to make the transition smoother.  Overall, it's really about the intangibles and showing you truly care about EVERYONE who works for you.  If you value your company, you must value the people who put their hard work into it, as well.
What do you think?  How do you treat your on-demand workforce…and why?  Post a comment below!