Rookie Mistake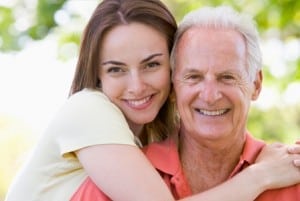 As an on-demand worker, Susan was walking a fine line.  She needed to take her aging father to a series of doctors' appointments and knew she would have to leave work early on several occasions.  As a contractor, Susan set her own schedule and directed her own work, but she still felt compelled to tell her "boss" and co-workers exactly where she'd be and why.  After all, she didn't want them to think she wasn't doing her work or that (gasp!) she was off getting her nails done.  So, she crafted an email with her full schedule and out-of-office itinerary and CC'ed the whole gang.  Imagine her surprise when the woman who placed her in the position asked her not to do so again.  "Don't over explain.  You don't need to make excuses," Susan was told.  "You're a contractor.  It's nobody's business."  
Learn the New Ropes of the Freelance Economy
Over the last few weeks, we've been taking a close look at corporate America's increasing use of on-demand workers.  To get more in-depth on this topic, I met with my friend and colleague Patricia Bramhall, founder of Tydak Consulting Services, a technology services company, to find out how the freelance economy operates from the corporate side.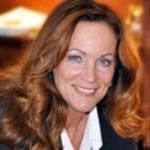 For the record, Pat is a recognized thought leader, speaker, and expert in IT Service Management (ITSM) and is certified in Information Technology Implementation Library (ITIL).  She also has managed freelancers–and placed them in corporate environments, as both contractors and employees–for more than a decade.
One of the things Pat and I talked about was the lack of "best practices" out there for freelancers operating in this new environment.  So, we decided to create some guidelines.  (In case you missed last week's post, be sure to check out our take on telling employers how to do it right.)    
Freelancers: Here are the top 11 things you can do to optimize success in terms of efficiency,  productivity, and satisfaction when you are serving as an on-demand worker.
When you arrive on the job, ask for an org chart; find out early who has the answers to what.  Also, get printed copies of department and key personnel's phone numbers, as well as any other things that are an afterthought for those who already have "network permission."
Be willing to exceed expectations, and say "yes" whenever it makes sense to do so.  Flexibility is an asset, over-extension is a liability.
Early on, make at least one "friend."  You can ask that person the questions you don't want to ask your boss (even if he/she doesn't have all the answers).
Per the earlier example about Susan, resist the temptation to over-explain or justify.  You don't have to tell the client your schedule.  If you can't make a meeting, just say you're unavailable.  If, however, you are out of town, be up front about that.
Never let your work be mysterious.  Create a spreadsheet of your tasks, deliverables, start dates, target end dates, status reports, and notes.  Furthermore, be clear about your deadlines and stick to them.
Even if you are not tasked as a project manager, accept that it is now part of your job description.  You will definitely need to know the following: What? By when? Who's responsible? Who approves?
Don't CC a bunch of people on your emails.  Follow the chain of command and the adage "less is more."  If you're not sure who needs to know, do some homework first before hitting "send."
Remember that you have an advantage and power as an outsider.  Good companies always want fresh feedback and you have it!  Powerful words: "Here's something that worked well before."
Instead of feeling dumb when you can't figure something out, try to just laugh off the small stuff.  You simply can't know everything.
After you've spent some quality time on-site (but before it's time to go), ask for feedback and reviews on the sites or apps you use most. Putting your neck out there and getting a LinkedIn endorsement is one of the keys to your livelihood.
Contrary to the feminist executive advice in

Nice Girls Don't Get the Corner Office

(and you don't need a corner office anyway!), go ahead and surprise everyone by bringing in donuts once in a while…and leave a nice note on the box.  A little bribery goes a long way in creating camaraderie.  
There may not be a set playbook for how to handle the freelance economy (yet!), but there are a handful of things you can do to make the transition smoother.  The best freelancers are enthusiastic, have positive can-do attitudes, and are make themselves indispensible.  Are you?
Did I miss anything?  What are your top tips for succeeding as an on-demand worker?  Post a comment below!