First of all, welcome to "Chunk of Change." It's a pleasure to have you here!
Journalists, Bloggers, and Those-Who-Spread-Awesomeness:

Burning the midnight oil? I know deadlines! You'll find what you need on this quick reference page. If I can help you personally, let me know. If I'm not available, Empowered PR's Elaine Marshall (949-466-6303) will get back to you in a flash!

-Olga
Quick Bio – Author, Marketing Expert
Olga Mizrahi offers savvy, incredibly effective business advice through easy-to-read weekly posts on her blog Chunkofchange.com. Drawing from over 17 years of experience as a true marketing and design maven and her current role as principal of the highly successful web design agency ohso design!, Olga has collected her most popular posts in the highly anticipated debut of her first published work, Chunk of Change: 50 Small Steps for Meaningful Marketing and Dynamic Design That Add Up to Big Business.
Business Journalists: Fast Facts about Chunk of Change

Also Seen In
Olga Mizrahi answers business questions on Ask Olga, a monthly column for the Long Beach Post. Recent posts with buzz include…
Readers of Chunk of Change
Though readers run the gamut, Chunk of Change is primarily geared toward:
Executives who are too busy to read business books and/or already have read too many to name. With valuable, up-to-date insight in every blog post, Chunk of Change blogger Olga Mizrahi has already done the research for many important issues executives face every day. Each blog is packed with information and without excess.

BBusiness owners who value Chunk of Change blog topics from how to start their own business to social media and branding, with each covering how small changes can indeed add up to big differences in their bottom line. Whether that person is running the show or part of the system, Olga Mizrahi's signature style will speak to every business owner's greatest concerns with helpful tips and tricks on every page.
Popular Blog Posts
For over two years, Olga has consistently provided readers with weekly, savvy business advice to improve marketing campaigns and design details and make wise choices in their daily business decisions. As a business owner herself, Olga offers keen, useful insight to up-and-coming trends and common business mistakes.
Some of her most popular blog posts include: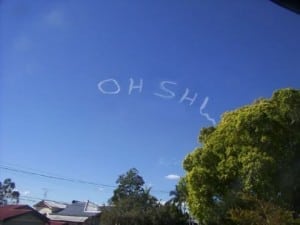 GroupOn, GroupOff: Why Your Marketing Money Would Be Better Spent On Skywriting Than Running A Daily Deal
A thoroughly informative post comes with a handy spreadsheet to determine Groupon profitability.
Source: https://www.chunkofchange.com/2011/12/why-your-marketing-money-would-be-better-spent-on-skywriting-than-on-groupon/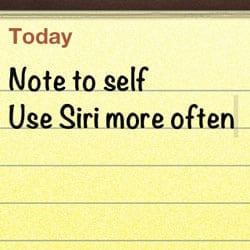 Siri: A Mean List-Makin' Lady, and a Hellova Personal Assistant
Learn how to make the most of Siri by creating a reminder that activates when you arrive at a location, which is particularly useful for shopping.
Source: https://www.chunkofchange.com/2012/07/siri-personal-assistant-for-business-siri-advanced-list-making/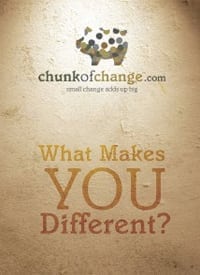 Your UVP Here: Your Cheat Sheet For Filling Out The UVP Worksheet
Do you know what your UVP (unique value proposition) is? Hone in on what makes your product/service stand out by checking out an example in this post.
Source: https://www.chunkofchange.com/2012/10/unique-value-proposition-example/
Videos You Can Embed
Here are movies you can embed in your articles. To get the embed code, simply click on the play button for the video and then click on the "embed" button that will show up. This will give you the code you can place in your article.
Love Letter: A Business Case for More Than An Elevator Pitch

Short link: http://youtu.be/HI4N6SEqe7E
How to Create a Unique Value Proposition

Short link: http://youtu.be/WDOlnekQz7E
All About Olga Mizrahi, chunkofchange.com Author

Short link: http://youtu.be/Yx3jX7mNd1Y
The Blog-to-Book Story
Effecting change is easier said than done. So, to make the process simple and straightforward throughout her popular blog, ChunkofChange.com, Olga offers a wide variety of hands-on tips, tricks, helps, and hints that make a meaningful difference in the way a business operates.
Though there are a host of business books offering tips and tricks, most of them are category-specific (advertising, social media, etc.) or fall into the realm of professional self-help. Shockingly few business books combine easy "how to" advice with tangible outcomes—and even fewer that make the process enjoyable and fun to read.
Luckily, Chunk of Change is all of those things–and more! Created with the busy business owner in mind, Chunk of Change is written in a tutorial style that makes each chapter a quick read enjoyable and stress-free.
Because of its ability to guide executives through meaningful changes in both perspective and process, Chunk of Change promises to become a trusted source for decision-makers in every industry.
About Olga Mizrahi
For the past 17 years, marketing message and design expert Olga Mizrahi has worked as a change agent, serving as the "first" in every one of her previous positions, both in corporate and academia. She was the first web design professor for University of California, Irvine Extension and Coastline Community College; the first web developer and new media lead for bond fund giant PIMCO; the first e-commerce director for a nationwide catalog retailer, which was eventually bought out by a Fortune 500; and the first to bring many contemporary retail brands, like Splendid and William Rast, online direct-to-consumer.
After earning her MBA from Pepperdine University, Olga started a successful marketing and web design agency, ohso! design, in Long Beach, CA, which was the first to take dozens of small businesses in the LA and OC area to the next level. As a result, she was recently named one of the Long Beach Post's first "30 Women To Watch." Olga's popular blog has led her to numerous speaking engagements on marketing strategy, including the California Women's Conference, TedX Irvine, and the Edge Series in Southern California.

Promotional Photos
| | |
| --- | --- |
| Color | Black and White |
| | |
Words of Praise
"Olga brought new and fresh ideas to the Women's Business Council [through the Long Beach Chamber of Commerce] and the online media being used … and brought forth great results with a smile." ~ Wanda Cockey, Director of Annual Giving, Memorial Medical Center Foundation
"Olga is extremely knowledgeable about the inner workings of the internet … and has become indispensable to our team." ~ Chuck Bruni, Managing Partner and CIO, Ironwood Holdings US
"[Olga] built DoctorsTrust.com into a competitive retail environment that was eventually [bought out]. Olga was a natural leader—through her guidance, patience, and support—and was well-respected by all." ~ Carrie Avakian, Marketing Manager, E-filliate, Inc.
Olga's attention to detail and professionalism is unmatched by anyone we've worked with to date. Her creative ideas and consistent assistance in helping to grow our business have gone far beyond the call of duty. ~ Tricia Brumit, Owner, Sunnyland Pictures
Q&A with Olga Mizrahi, Blogger, Marketing Expert, and Author of Chunk of Change
Why did you decide to write Chunk of Change?
I decided to write Chunk of Change because I saw that there was a need for a business advice book that really gets to the heart of many issues important to business owners. In all of Chunk of Change's chapters, I've emphasized how easy it is truly is to make small changes that add up big-time for business owners and executives.
How should readers use your book?
Readers are welcome to skip chapters and go straight to whatever topics are most important to them.
How do each of the small changes add up?
Each tip is a small but significant tweak that any business owner can make in their business strategy. Whether it relates to dealing with online reviews or focuses on how you can capitalize on your unique value proposition, every tip has an aim to have a positive impact on past, current, and future customers, which has a direct and measurable result on the bottom line overall.
How did you choose what topics to cover in your book?
As a business owner myself, I understand all of the marketing and management demands associated with having a successful business, and kept them in mind while writing Chunk of Change. Thus, every tip was specially selected to be included in my Chunk of Change book to make a complete collection of powerful hints and tricks to help as many businesses as possible.
Press and Awards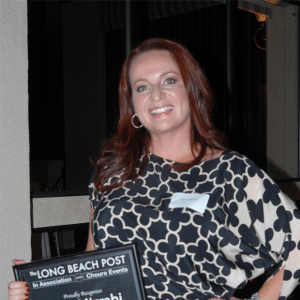 In recognition of the success of Chunk of Change, Olga was recently honored as one of the Long Beach Post's 30 Women to Watch, out of over four hundred nominees. This group of women was chosen by the Long Beach community for their effective, meaningful contributions.

In addition, Olga has been featured in a recent Bank of America Small Business Online Community article titled Smartphone as Right Hand Man: Can New Virtual Assistants Replace the Real Thing?, Touchpointe's Throw Away Your Mission Statement, and Beehooved's Embrace the F-Word.
Dynamic Female Speaker
Olga brings a spark to every conversation and presentation she delivers. She has a way of getting her point across in a no nonsense clear precise way. She has you thinking outside the box and inspires and motivates you to see the potential in every situation and yourself. The presentation she delivered to the California Women's Conference 2012 was well received and earned great applause. Her wisdom never fails to provide relevant information and because of her clarity, she helps others see their potential.
-Rose Tafoya, Program Director
The solid platform Olga Mizrahi established over the past two years has prepared her well for high-profile speaking engagements such as a recent panel at the California Women's Conference and an upcoming talk at TEDx Irvine and expert appearances (like the Santa Barbara Business Expo) that complement the marketing and PR efforts related to the book.
Author Marketing Experts