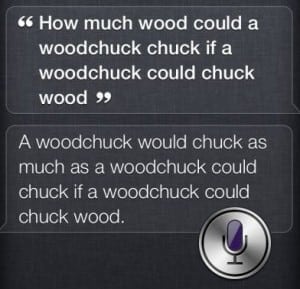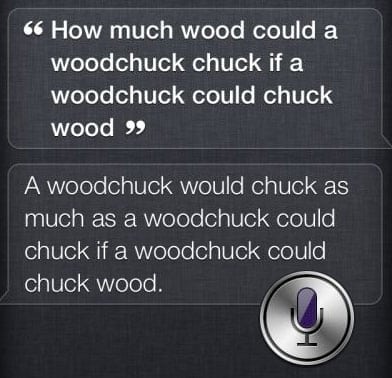 As I mentioned last week, Siri isn't just a clever comedian, but is actually a really useful tool…if, that is, you know how to fully take advantage of what she has to offer.
What? You don't have an iPhone? Well, you should still take note since Siri will be making her way to the next generation iPad and other kinds of technology in the near future–even your next car.
So, go ahead and give Siri a promotion, and make her your personal assistant—especially when it comes to your calendar and Siri calendar commands…
Use Siri calendar commands to set or cancel a recurring calendar item.
1.) Set a recurring appointment.
Say: "Add an appointment to my calendar every [Wednesday at 5:00 p.m.] to [go to the gym]."
Click YES.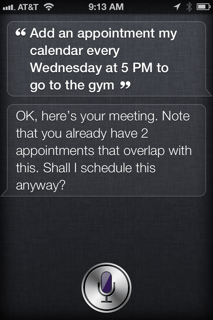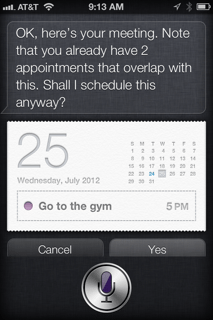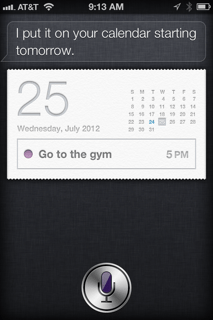 2.) Cancel a recurring appointment.
Say: "Cancel my appointment on [Wednesday at 5:00 p.m.]."
Click ALL FUTURE EVENTS.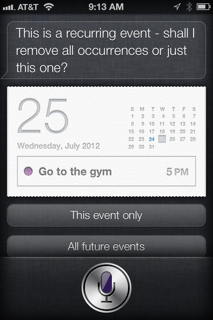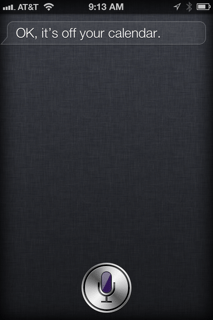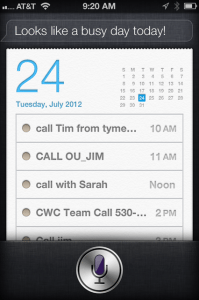 Go from the daily view to the weekly view.
1.) Open your calendar.
Say: "How does my day look [tomorrow]?"
2.) Rotate your phone from a horizontal view.
Scroll up and down to see all of the hours.
Scroll right and left to see other weeks.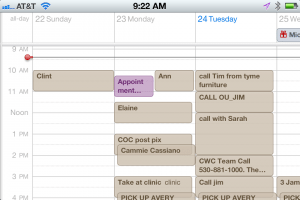 Ask Siri to take a look at your calendar.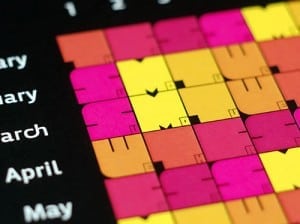 You can ask Siri to do all sorts of things with your calendar, like:

Ask About Events:
When is my next appointment?
Where is my next meeting?
What's on my calendar for Saturday?
When am I meeting with Bob?
Add Events:
Set up a meeting with Sarah at 2
Meet with Sarah at Midnight
New appointment with Mary Taylor on Friday at 3
Set up a meeting about window treatments tomorrow at 8 a.m.
Change Events:
Move my 1 p.m. meeting to 2:30
Add Michelle to my meeting with John
Reschedule my appointment with John to next Monday at 2 p.m.
Change your calendar's defaults.
1.) Change your default alert times.
Go to SETTINGS.
Go to MAIL, CONTACTS, CALENDARS.
Go to DEFAULT ALERT TIMES (under CALENDARS).
Choose a time to change.
Choose a reminder interval.
Iphone Reminders Location