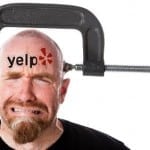 Dear Olga: I own a small neighborhood restaurant with 4- to 5-star reviews on Yelp.  Yelp keeps trying to get me to advertise with them.  Is there a good reason for me to spend ad dollars there, even though I already have stellar reviews?
~ Joseph P., Restaurant Owner, Santa Monica, CA
As a restaurant, you're in a very competitive space—one that is ripe for Yelpers.  So, there are a few reasons I'm inclined to say "yes."  Yelp is a necessary evil in the local space; if you rely on local traffic then, at least to some extent, you must rely on Yelp.  It's a great way to…
1.) Gain higher visibility.
Your current customers know and love you, and locals are probably willing to try you out, but what about new visitors to your area?  Yelp is a great way for people to reach outside their comfort zone and try something new.  Why not your place?

2.) Appear more often in Yelp search results.
What is the difference between the number of searches being done in your category (or related categories) versus the number of searches your restaurant is actually showing up in? An ad is likely to help boost that number—especially since your ad will often be shown alongside a competitor's listing.  You'll gain the opportunity to reach out to potential customers who are looking for your kind of restaurant but may not have been looking for your specific listing.
3.) Boost your Google rankings.
There's Yelp search and then there's Google search.  When you have great visibility on Yelp, you boost your visibility on Google, too.  The more new Yelp patrons you have, the more Yelp reviews you'll get which, in turn, can perk up your SEO and your rankings.
4.) Bolster slow times.
There's a definite ebb and flow to restaurant rushes.  Take advantage of your off-peak hours with coupons, offered through time-targeted Yelp ads.  For instance, you could offer a 2-for-1 special on weekday afternoons between 2:00 and 4:00.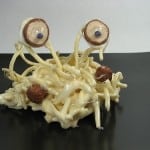 5.) Promote specials for new or less popular dishes.
Just like rush times, Yelp advertising is a great way to encourage people to try new things.  Why not reel them in with a discount and then get 'em hooked on the full-price Osso Bucco?
Has Yelp worked for you? How or how not?