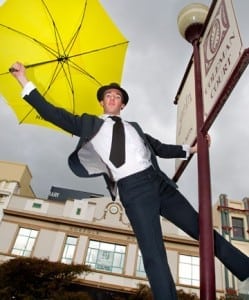 This past Saturday, I was a keynote speaker for the Santa Barbara Business Expo, the inaugural event and brainchild of Sandy Goe. I met Sandy last September, when she approached me after I spoke at the California Women's Conference. At the time, the expo was just a dream of hers. She really wanted to connect business people in Santa Barbara in a different way.
Business As Art
Sandy seems to have really embraced the concept of business as an art form…and opening up new opportunities for artists of all kinds. It wasn't just by incorporating visual artists and jewelers into the day—which was a pleasant surprise at such an event—but also her artistic ability to pull a wide variety of business people into a Saturday event on a gorgeous Santa Barbara day to learn about emerging web technologies, social media, SEO marketing, legal and finance, insurance, business tools, and best practices.
Art like this is, indeed, making its way into the business world. In fact…
…"at the University of British Columbia's Sauder School of Business, an elective course on creativity will become a mandatory component of a revamped MBA this fall," reports The Globe and Mail.
Likewise, according to the Chronicle of Higher Education, "a growing number of art colleges are now offering business degrees on the undergraduate and master's levels for students seeking to work in management or, more generally, the business side of the arts."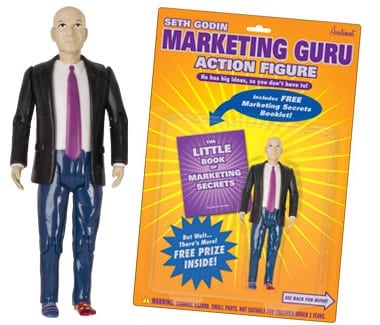 Perhaps this is because—as the new book Rethinking Undergraduate Business Education: Liberal Learning for the Profession recently reported on a Carnegie Foundation study that found—"most business programs rarely challenge students' assumptions, ask them to think creatively, or understand the broader context of business."
As Marketing-Guru-With-Own-Action-Figure Seth Godin recently said, to Entrepreneur, "the time is ripe for impresarios and artists to take the lead in the business world." Godin believes that, "It isn't just painters and potters and poets. Entrepreneurs, marketers, crazy people who dance on street corners, and anyone else who isn't afraid to express themselves has the opportunity to find an audience."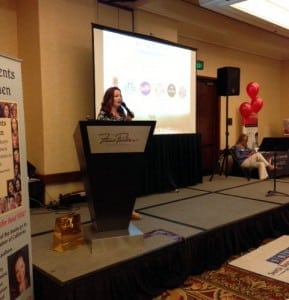 When I spoke about Unique Value Proposition (up on my soapbox, once again), I felt a palpable change in the room. As people started thinking creativity and artistically about their businesses—instead of focusing on trite mission statements—there was a true excitement about it.
I was thankful for being able to share my art and planting the seed for other business owners to grow theirs even further. Can't wait until next year, Sandy. And congrats on your original masterpiece.
Now tell me about your "art"? What Unique Value do you shout from the mountaintops?