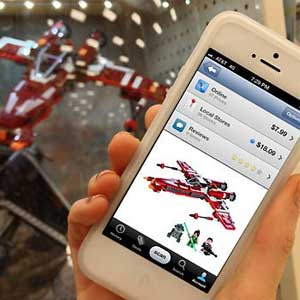 Once upon a time, walking into a store with your phone in your hand, expecting to do a little window shopping research (and hoping to snag a cheaper deal online)—a.k.a. "showrooming"—was highly frowned upon.  But, since stores can't do a thing about emerging technology (and how that technology is taking over many of our consumer habits), they now know that they have to play ball with the current showrooming trends of today and tomorrow.
Whereas once upon a time, mega-corporate retail companies would offer post-purchase price-matching, this practice is quickly transforming. While many retailers still tout after-the-fact price matching, it's often limited to just a 15-day period.  This year, however…
…price matching on-the-spot has become the standard. Bottom line: retailers want to keep you in their store. As such, now you can find a price on your phone, and get a price-match before you purchase an item.
Short of Christmas shopping every year for the holidays—which makes up anywhere from 20-40% of annual sales—Black Friday is one of the busiest shopping days of the year.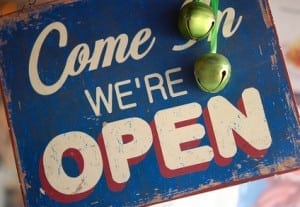 Of course, there's always Small Business Saturday and Cyber Monday, too.  Small Business Saturday immediately follows Black Friday, with an anti-mega-corp sales campaign that supports smaller businesses in local communities. Cyber Monday, on the other hand, has already surpassed Black Friday, as a bigger digital shopping day, wherein Black Friday-style promotions and sale prices flood the internet, making discounted shopping at home a cinch.
Until stores fully get their acts together, there's nothing wrong with asking the customer service desk if they'll price match on-the-spot.  (It never hurts to ask!)  Almost every major retail chain has a varying assortment of competing websites—and exclusive offers—that comprise the full spectrum of promotions, specials, deals, and discounts that you're ultimately looking for.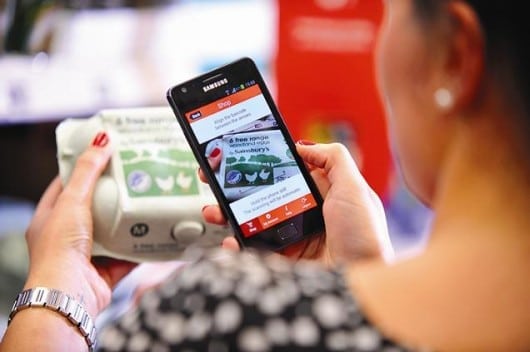 New price matching policies make it easier than ever for consumers to feel confident they've secured the best deal possible.  For example, if you bought a qualifying item at a Target store, then found the same item for less in the following week's Target ad—or within seven days at Target.com, Amazon.com, Walmart.com, BestBuy.com, ToysRUs.com, BabiesRUs.com, or in a competitor's local printed ad—Target will match that reduced price. Price matching may be requested at Guest Services prior to your purchase, with proof of a current lower price…or, after purchasing, by bringing in the original Target store receipt, and proof of the current lower price.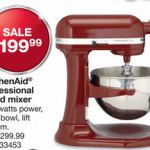 Sneak Attack!  Say, for instance, that Sears is offering a ragin' deal on Kitchenaid Stand Mixer… but once you get there, they've already run out.  Personally, I'd run right over to Target, bring in Sears' circular ad during the specified "door buster" hours and request a pre-purchase price match.
Or, just get those circulars ahead of time and plan out your shopping routes to avoid the crowds entirely.  Take a few minutes to check out all of the competition, view their sites, specials, deals, flyers, ads, online promotions, and whatever else you can find to help make that early Christmas shopping a little bit easier!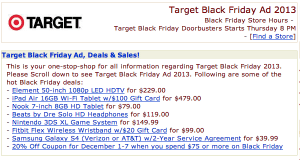 Some analysts have estimated that fewer than 10% of shoppers take advantage of price-matching offers or low-price guarantees.  (Luckily, you're no sucka!)  Still, companies are confident that just having the policies in place will be enough to keep them from losing customers, or missing out on the Black Friday consumer frenzy.
Planning to shop Best Buy for electronics this holiday season?  Let us help you out with a cheat sheet.  Here is a list of sites (and their price-matching policies and low-price guarantees) that Best Buy is willing to price-match with:
Rakuten.com (Formerly Buy.com)
…and those are just the ones on Best Buy's price matching list… Get ready for the stampedes!
So, I'm curious, when has price-matching saved you big bucks? What are your plans for showrooming this year? Tell me all about it, below!