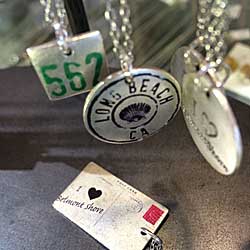 The same way that "small change adds up big" for us, here at Chunk of Change, the little changes that local businesses are making this holiday season are adding up, as well.
Since 2010, American Express' small business division, OPEN, has sponsored a special drive to support local retailers: Small Business Saturday. The "Shop Small" movement ensures that at least some of the holiday season's shopping dollars will remain with neighborhood businesses, supporting local communities.
Set squarely between mega-shopping events Black Friday and Cyber Monday, consumers (who surely have their favorite retail chains bookmarked on their smart devices for convenient showrooming), are being encouraged to shop independent retailers, too.
This year, Small Business Saturday will be held on November 30th, 2013.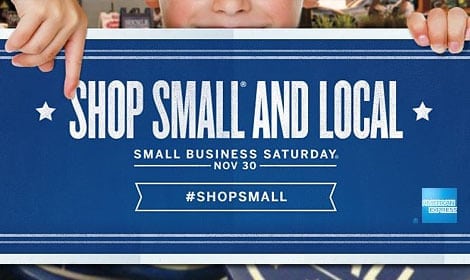 According to IndependentWeStand.org, in 2012, more than… 100M shoppers spent an estimated $5.5B on Small Business Saturday. And spending is only expected to increase for 2013, according to the National Federation of Independent Business. That's a huge boon for the little guys.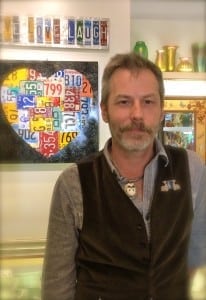 Small store Luna Belmont Shore, in Long Beach, CA—which sells jewelry, home goods, and gift items—has successfully participated in Small Business Saturday in the past and has big plans for this year, as well. In addition to registering as a participating retailer, Luna is offering a "Flock to Unlock" promo to its customers using Twitter and Facebook.
"I think people are becoming more aware of what their dollars do when they spend them," notes Luna's owner Harold Sturgeon, "…and that, when they buy something that is locally made, the money is staying in the community."
According to American Express, discounts continue to be the top incentive used to encourage consumers to "Shop Small."  In fact, 67% of stores will offer discounts on specific items or general discounts on the day of.  In addition, this year, more business owners are planning to reward customers by offering them a free gift with purchase (33%, up from 20% in 2012). To accommodate the rush, 21% are planning to increase the number of employees working on Small Business Saturday.

Of course, consumers get a kickback, too.  Albeit a bit challenging to register for, AmEx is offering a $10 statement credit to those card members who spend at least $10 or more on November 30—"in a single, in-store transaction at a qualifying small business location that appears on the Small Business Saturday Map."  American Express offers the caveat that "enrollment is limited," and must be applied for after November 24, 2013, at ShopSmall.com.
Any which way you slice it, it's a win-win.
With a little bit of elbow grease and some creativity, you too can reap the benefits of the "Shop Small" movement. Although the deadlines to register as an "official" participating retailer have passed for 2013, there are still a multitude of ways to get involved.
Here are six easy tips to help you set your #SmallBizSat plan into place:
1.      Support Small.
Whether it's getting out to your local retailers with your own Christmas lists or running an ad campaign to promote what you bring to the Shop Small table, the key is to get involved…and, as always, shout it from the mountaintops.
2.      Start Early.
Kevin Weir, a business coach with ActionCOACH, gave YP.com Advertising Solution a good way to stay top-of-mind: "Give a flyer with a coupon to hand to all your existing customers when they purchase something … before Small Business Saturday, with a special offer to get them to come in on that day."
 3.      Show Off.
Use AmEx's simple tools to design and create downloadable assets, like signage, logos, imagery, social media post ideas, and email templates.
4.      Cash In.
American Express' premiere partners for the event are offering some pretty cool perks to small business owners.
Download printable signage and select a FedEx Office location near you to pick up two professional-quality 11"x17" posters at no charge.
Twitter is offering $100 in ad credits to small businesses (that have not advertised with Twitter previously), as well as an educational Tool Kit with tips and best practices.
Foursquare is offering $50 in Foursquare Ad credits through December 31st (or while supplies last).
5.      Tweet Away.
Twitter has suggested that retailers utilize the "Flock To Unlock" concept, which is a social method of releasing exclusive discounts once enough people have retweeted a promo post. Essentially, you're incentivizing followers to spread your message so that they can "unlock" an exclusive offer.
6.      Staff Up.
One of the tidbits of advice from Luna owner Harold Sturgeon is to have more staff members on hand for Small Business Saturday. If you've done your homework, you'll see a surge in in-store visits and you'll want to have enough employees to handle all the increase in traffic.
So, I'm curious, what are you doing to promote "Shop Small" this year? Did you participate last year? What are you doing better/differently than in holidays past?