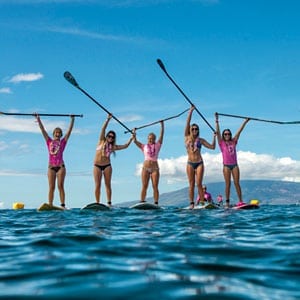 During the course of my recent book launch–and all of the associated radio spots, podcasts, and articles I've been interviewed for–I've been asked repeatedly about the concept of Unique Value Proposition (UVP).  What is it, exactly…and why is it important for small business owners?
As I've mentioned in posts past…
A Value Proposition is the inherent promise of a benefit that a company has to offer.  That value is usually measured in terms of "benefit minus cost"–-which holds true for any product or service in the marketplace.
A Unique Value Proposition communicates the unique contribution that your company, products, and/or services are able provide to the marketplace–-in a way that is distinctly different from your competitors.
There are excellent examples out there of for-profit companies doing it right (e.g. Disneyland = happiest; Walmart = cheapest; Honda = friendliest; etc.) when it comes to identifying and carrying out a UVP.
But what about the non-profit organization?  It's just as important for them (if not more so!) to stand apart from the rest and answer the "why us?" question.  If you have one dollar to donate, what will make you choose Charity A over Charity B?  The answer is,  100%, Unique Value Proposition.
A non-profit needs to tell people what unique value they'll get for their money, which may include:
A "fit" within a particular value system (i.e. it elicits an emotion);
Personal identification with an issue (i.e. it strikes a chord);
Alleviation of an anxiety (i.e. quells a negative feeling); or
Some sort of tangible incentive (e.g. a gift with donation, tax break by Dec 31)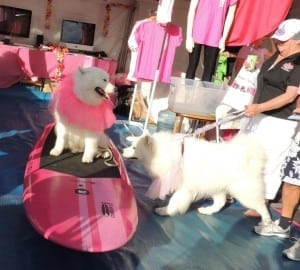 An excellent example of a nonprofit nailing it is Standup for the Cure (SUFTC), which organizes large standup paddling events.  SUFTC donates all of the proceeds from its events (over $300,00 to date) to the Orange County affiliate of the Susan G. Komen organization which, in turn, contributes 25% of all funds to breast cancer research projects and the remaining 75% to breast health services for women.
Standup's success is reliant on having a crystal clear UVP (i.e. "having the most fun while saving lives") and really standing out in the charity world (e.g. earning the Guinness World Record for the largest Standup Paddleboard Lesson in 2012, top philanthropic effort awarded from SUP magazine).
They hit all the key points, namely:
eliciting an emotion = many people know someone who has had breast cancer
striking a chord = being part of the SUP community and knowing their money goes directly to research and paying for life-saving mammograms
quelling a negative feeling = peace of mind with a free breast screening
offering tangible incentives = a trendy activity, education, lunch, happy hour, etc.
providing intangible incentives = pride, happiness, and team spirit
Another place they're hitting home is online.  The nonprofit's Facebook page touts its recent successes, upcoming events, and promotions from its partners. SUFTC is also active on Twitter and Pinterest, successfully reaching their fans and donors where they "live."
Crowdrise has become an integral component of Standup for the Cure's success. It's unique technology–that combines financial donations and team organization–is precisely where team spirit and the social component meet. Over 60 teams are represented, competing to raise money above and beyond the cost to attend the day's event (and other sponsorship dollars they've contributed toward).
These days, SUFTC is branching out globally.  In 2014, the organization held events in London (09/12/14) and Miami (11/08/14) and plans to add numerous additional cities in 2015/16.
UVP ultimately boils down to being a no-brainer answer to the "Why choose this, right now?" question. Nonprofits need to work harder because there's a deeper psychological component than is seen in a traditional buying decision.  It's a mix between emotion, timing, and…incentive–which is exactly where a charity needs to focus most of its efforts.