Online Marketing Consultant & Strategist Mike Gracen, of Florida-based agency Marketing Loudly, has compiled the mother of all resource lists.  And, of course, I wanted to share with the loyal readers of Chunk of Change
Gracen calls it the "Mega List of Online Marketing Tools."  In it, he offers links to a wide variety of helpful sites, including:
Analytics
Backlinks
Blogging/CMS Platforms
Competitive Analysis
Content Creation
Content Curation
Content Marketing
Conversion Rate (CRO)/User Experience(UX)
CRM
Domains
eCommerce
Email Marketing
Keywords
Local SEO
Marketing Automation
Mobile Marketing
Page Speed
Paid Promotion
Pay Per Click (PPC)
Search Engine Optimization/Technical SEO
Social Shopping
Social Media
Surveys
Visual Content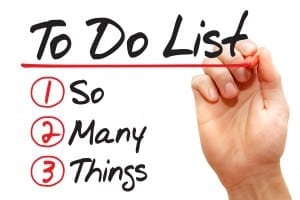 Admittedly, the massive list can be kinda overwhelming…but it's also really freakin' useful.  (Thanks for that, Mike!)
So, go ahead, and bookmark the page.  I bet you'll be back!