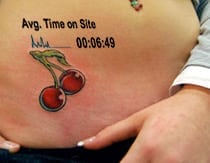 When it comes to looking at conversions on your website, there are many desired actions in the process (i.e. find the widget, buy the widget, complete the checkout, etc.). Those steps are your testing (and optimization) opportunities. You may be tempted to get a sexy tattoo of  your results, like I did.
Of course, a "desired action" will vary from website to website, for instance:
• If you're selling something on your site, your desired action is likely to be a visitor completing a purchase. ("If I put a bigger graphic on the homepage, will it lead to more people purchasing a widget?")
• If you have a service-oriented business, your desired action might be to have a visitor complete a contact form. ("If I make certain fields optional, instead of required, will it increase the number of people who fill out the form?")
• If you have a blog, your desired action might be to have a visitor stay on a page longer. ("If I lay out the content in a different way, will people spend more time on the page?")
In brief, here's a general idea of the types of tests you can run.…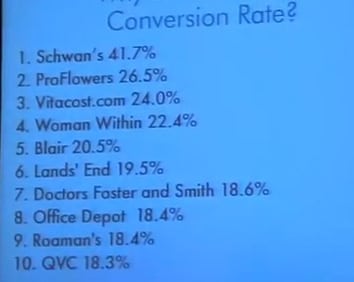 • A/B Testing: This method tests only one variable. The test splits visitors into two (or more) groups, viewing either the "A" page or the "B" page. Over time, you get a sense of which variable did better.
• Multi-Path Multivariate Testing (a.k.a. "Spray and Pray"): This method runs multiple tests at the same time. The output will tell you which combination of variables produced the best result.
• Split-Path Testing: This method tests the routes that someone takes to get to a certain page (often a "thank you" or receipt page). The output will tell you which route through the site results in the most people completing the desired action. If you embrace this type of testing, you are able to test the user's entire experience.
• Do Anything Testing: This method presents a page with multiple goals. Similar to the A/B test, this test splits visitors into two (or more) groups, viewing different versions of the same page. In this case, however, if any of the multiple goals are met, it is considered a success.
• Linger Testing: This method presents two (or more) different pages in order to see which one causes the visitor to "linger." The output will tell you which layout results in a user staying on the page for a longer period of time.
• Click Testing: This method splits users into two (or more) groups and offers two (or more) different types of buttons or links. It measures a specific action (a "click") taken on a specific page. This "micro level" output will tell you which kind of button or link results in a greater number of visitors clicking on it.
In general, the types of pages (and ultimately "experiences")  that companies usually test are:
• Home page
• Landing page
• Registration or signup page
• Product or content page
• Checkout or purchase page
• Offers or promotions page
Overall, the elements of a page that companies often experiment with include: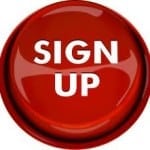 • Call to action
• Page or product layout
• Copy text
• Buttons or links
• Headings or subheadings
• Form fields
• Product pictures
• Navigation
Ultimately, testing is an essential part of continual change and improvement. You need to change into a culture where testing and optimization are embraced. You make certain assumptions about what works and what doesn't work for your audience on your website. Testing challenges those assumptions and allows you to find out what truly performs best. This feedback loop isn't just data; it's essential information that will make it possible for you to "optimize" your site over time, and ultimately change the thinking within your organization.
OK, I'm glad that you've gotten this far down the post. I'm also proud that, you've taken the time to learn about things like UVPs. Therefore, I think you are ready to learn the 21 secrets of top converting websites that it has taken Bryan Eisenberg 15 years to compile (start at around 8:32):
Ready to take the next step? Plunk down about $20 and grab a copy of Bryan Eisenberg's Always Be Testing (Full disclosure, that's how I chose to categorize the types of tests you read about above. And yes, I did care about the conversion rate in 1998.)
Are you thinking about running any of the tests listed above?
If so, what do you expect to find?