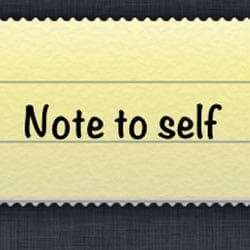 If you're a regular Siri user, like I am, then you probably already use the Notes function to dictate your thoughts on the go. (All you have to do is say to Siri: "Note to self…")
The problem for me has been how to sort through all of the Notes I've taken to find key information again. Well…
…problem solved!
Use Siri For Notes To Self And More
Now, you can use Siri to search through your notes. You can search by date (by saying: "Find notes from January 15, 2013.") or by keyword (by saying: "Find notes with 'Grocery List'.")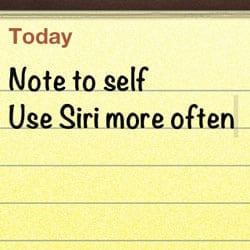 Note to self: use Siri even more often.
To learn more about Siri's numerous capabilities, check out these Chunk Of Change posts on…
So, I'm curious… What are your favorite Siri tricks?