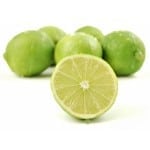 Q: I've just recently gone through the 3rd and final name change for my business's short six-month life. Before that, I was a popular caterer. The forced name change, coupled with a challenging location on 3rd/Elm in downtown Long Beach, is making it difficult for me to survive. We're two blocks off of the cool stuff on Broadway. How do I overcome my location and lack of branding in growing my business?
-Kimberly Sanchez, owner, Sweet Dixie Kitchen
A: Kim, I could go into a branding tirade, …
…. how you need to put up even a simple website for your video showcase, or how you could all sorts of marketing goodies to get more feet in the door in the long run, and I will. But let's cut to the chase, this is about small business survival. Many would like to enjoy your Southern sweets and savory scones well into the future, as much as you enjoy being the top chef of that creative comfort food. So my number one tip revolves around securing recurring revenue to keep your doors open. Lack of consistent cash flow is a small business killer.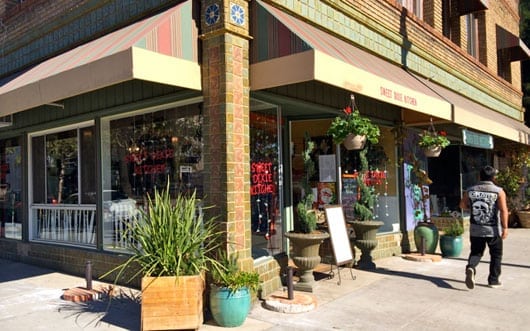 If you only have time for one thing: Immediately come up with a plan for Business to Business (B2B) Sales. I think your experience in catering may give you an opportunity to build regular accounts that can give you a foundation of revenue every month.
Think of the wealth of other local businesses that could become customers. There are dozens of coffee shops and restaurants within walking distance in the area that would benefit from regular delivery of your fresh pastries for their clientele. Don't forget to explore out-of-the-box places that might need weekend brunch options, such as upscale hotels and bed and breakfast locations. One taste and they'll be hooked. Become a wonderfully reliable vendor and they'll keep coming back, daily or weekly.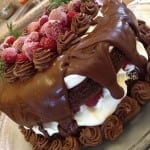 As to the how. Don't overthink it. Put together a dozen delectable items in attractively packaged boxes with clear Sweet Dixie Kitchen order sheets inside. Hand deliver to all the local coffee shops and cafes. Then, boldly state, "This complimentary box of our goodies is for you or your customers to enjoy. Our cookies, scones, and desserts sell themselves with one bite, so we'll be back on Friday to get your order for the next week. Any weekly orders over $50, get an extra dozen of our most popular cookies."
____________________________________________________________________
Now, dear readers, let me rewind to a bit of backstory. This business's location rang a bell, but I remembered it as Southern Girl Bakery. I was at 1st/Elm craving a baked goodie, only to find that the coffee shop on the block was sorely lacking in said pastry shangri la.  Seeing my distress, a good samaritan suggested I try the bakery 2 blocks up. Fast forward a couple months, and I get an unrelated email from Catherine Gray, CEO of video production house Corp Shorts, sharing a great new video for a local Long Beach Business, Sweet Dixie Kitchen.

Catherine's 1 min tip on great video
Understanding that this happy coincidence must be more than just my sweet tooth calling, we arranged to meet at 3rd/Elm to talk through this new chapter in Kim's business. A nice perk of this gig is taking in the local flavor, so we had a chat over a sampling of Sweet Dixie Kitchen's signature baked yummies like rich peanut butter bars, cranberry oatmeal cookies, chai spiced pumpkin bread, salted pecan bars, and irresistible key lime confections with white chocolate. Kim also has a wide selection of savory cafe fare available as well, which she feels is better communicated by the shop's name evolution from Southern Girl Bakery to Sweet Dixie Kitchen.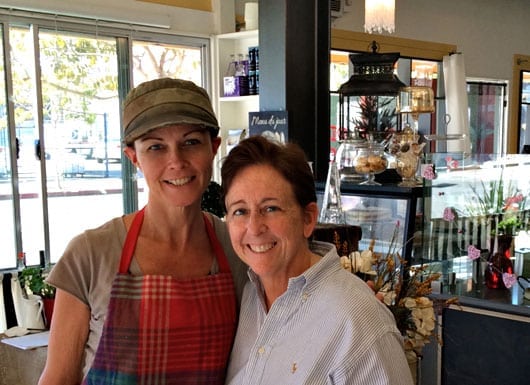 As I found out, Kim Sanchez had other work and life plans in place but decided to follow her culinary passion when an unexpected opportunity presented itself in the form of the availability of her current location. "It wasn't my intention to open a bakery, I had a job in Malibu," Kim explained. "But I fell in love with this space. I opened with a shoestring budget. I walked by it and the idea popped into my head and by the time I got home 2 blocks away, I wanted it."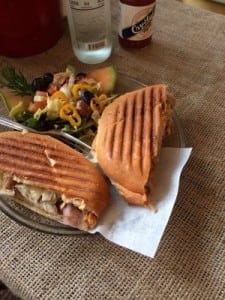 Her Southern sensibilities and catering business background serve her well in the creation and execution of Sweet Dixie Kitchen's broad menu of sweets and elegant café offerings (such as her killer quiche, which customers call to rave about days later). From sweet key lime to griddle grits to healthier salads and sandwich wraps, I don't think there is any issue with the quality of the delectable and diverse fare. However, the rapid run from concept to brick-and-mortar reality has presented some tricky marketing and sales issues.
____________________________________________________________________
I put my number one tip up front because I want Kim to be laser focused on recurring cash flow. However, I absolutely think being a successful businessperson necessitates looking at the harsh reality of us being in an "and" rather than "or" scenario when it comes to marketing, sales, social media, financial planning, legal help (hello? 3 name changes?), and so on.
I invite all the folks that read the Ask Olga column, or current loyal patrons that want to still be eating Sweet Dixie Kitchen's delicious dishes six months from now, to add some  constructive small business survival input to this list. These tips may also offer universal advice for real-world businesses facing similar marketing dilemmas.
See the Signs. As a marketer, I crave clear signage. A business needs to blare out its existence to get on the radar of every passer-by. No matter how amazing a product or service, a business cannot survive unless it first captures the attention of customers. So, invest in more signage, stat! And make sure to clearly convey your business message. Think about utilizing sandwich boards or signage that leads right to your storefront, like an "open house" sign on a corner, pointing the way.
 New and Improved! While Sweet Dixie Kitchen lies near the cool strip on Broadway, the two-block span may as well be two miles in terms of capturing foot traffic. So it's critical to maximize every opportunity to build the kind of excitement and buzz that draws people in, that makes Sweet Dixie Kitchen a special destination. To that end, it's still not too late to capitalize on an official Grand Opening of the Sweet Dixie Kitchen. Let's celebrate!
Solve People's Problems. For Sweet Dixie Kitchen, this may entail tackling the quintessential "what's for dinner?" dilemma by packaging complete meal boxes and offering quick curbside pickup. By identifying a problem that your business can solve, you create incentive for customers to go out of their way for your simple, one-stop solution.

Repurpose Available Resources. Staying within budget means getting the most out of what's already available. Sweet Dixie Kitchen, for example, has a beautiful, professionally crafted marketing video that can serve as a unique visual calling card online. Add the video, sample menus, a clear map, and some pictures of the storefront and — voila! — an instant website from available ingredients.
Supercharge Social Media Interactions. Does your business's Facebook page bring in business? If not, why not? Some business owners seem reluctant "sell" or promote on social media, so as not to alienate digital "friends." Yet online spaces provide extremely receptive customers looking for places and products that excite them. Moreover, even the most modest budgets still allow for all-out social media marketing. So run promotions, lots of them, and give customers something special when they patronize your establishment. Give your followers a call to action, to get off the computer and "join" your street crew. You're not giving away something for free, but building a database of food fans.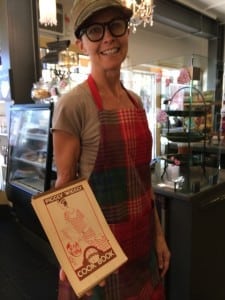 Utilizing social media gives business owners the power to tap into what people love about small neighborhood businesses: personality and interactive community. Kim Sanchez has already experienced this communion first hand through unexpected gifts from her neighbors. One man stopped by with a bakery sign, telling her it came from his own first bakery, in the South of France. Another gentleman brought her an old Piggly Wiggly cookbook, from the grocery store chain well known to all Southerners.
Kim was also receptive to another suggestion – the idea of working with a partner to take Sweet Dixie Kitchen to the next level. Many small business owners benefit greatly from having another person to balance the disparate duties a small operation requires.
Kim had clearly already given this point some serious thought, noting that working solo has proved her greatest challenge so far. "I really would love to find a partner," she said. Her ideal scenario? "A person will come to me and we will create great things together in the kitchen."
Add your small business survival suggestions for Kim below, or better yet, tell her in person over a scone!
Have a different question? Bring it on! Submit your questions in the Ask Olga Box. Every question is answered thoughtfully, and may be featured here in an upcoming month.