To say I'm excited right now is an understatement.  I'm overjoyed, elated, and downright thrilled.  My newly published book, Sell Local, Think Global, is officially up on Amazon.com…and people are pre-ordering already!
Of course, it doesn't hurt that Dan Tepke, author of Hatching Your Million Dollar Business, called my book "a must-read"… or that the CEO of the California Women's Conference, Michelle Patterson, raved that my tips "will have you completely reevaluating the way in which you market your business and sell yourself."  (Note to self: send branded pre-holiday fruitcakes to early endorsers.)
Anyway, thanks to the trailblazers–my agency's clients, my loyal blog readers, and those who comment and re-post on my social media outlets–my words are flying off imaginary shelves!  (Naturally, I can't wait to see what happens when I get the coveted "Colbert Bump," Stephen.  Hint, hint.)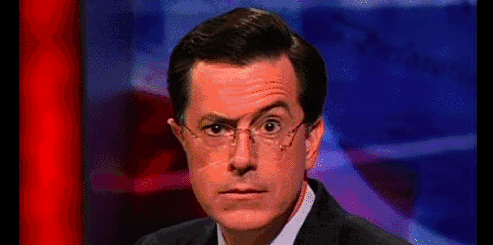 Ego-stoking reviews aside, Sell Local, Think Global has truly been a labor of love.  It's been quite a journey: from starting the ChunkofChange.com blog, to receiving the "Woman to Watch" award, to publishing my first column for the Long Beach Post, to writing a full-length manuscript, to finding a respected literary agent, to being picked up by a notable publisher, to having my finished book sold on Amazon (and soon in stores, too!)
Actually, when I think about it that way, I should probably add one more adjective to my earlier mood list: exhausted.  But, despite the sleepless nights, it's all been incredibly rewarding.  Through my speaking engagements and meetings with those in the trenches (i.e., clients of my own small business and readers of my small business blog), I've had the opportunity to observe, first-hand, the universal struggles that all entrepreneurs face…and the pleasure of helping a variety of individuals transform and thrive.
With this small business book, I've been able to take what I've learned out to a broader base, urging owners and operators nationwide to focus in while still reaching out.  Through manageable (but meaningful) how-to tips, small business owners everywhere are being encouraged to make small changes that have the potential to make a significant impact to their bottom lines.
This book is not about me; it's about you.  I truly want you to succeed!  As such, I urge you to take advantage of the 50 low-cost, DIY ideas in Sell Local, Think Global, which will:
Hone in on what makes you and your business truly different.
Reveal the secrets of "Social/Local/Mobile" (SoLoMo) marketing.
Enhance your web and mobile presence.
Teach you to love the art of analytics.
Help you harness social media and online customer reviews.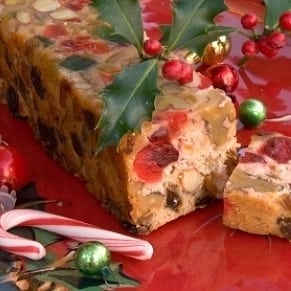 However, as I learned from Levar Burton's Reading Rainbow sign off, "you don't have to take my word for it."  Instead, take the advice of Steve Kinney, CEO of Search Optimizers: "From one business owner to another: if you want to grow your business, buy Sell Local, Think Global today."
Sha-zam!  That pretty much sums it up.  (Note to self: Kinney gets a fruitcake, too.) 
***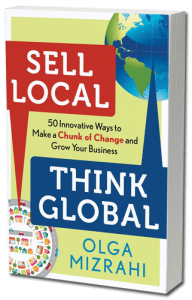 When you pre-order the book on Amazon today (or drop it in your #AmazonCart: Click toTweet: Just checked out #SellLocal #businessbook http://ctt.ec/d0z6B+ #AmazonCart authored by #womeninbusiness #smallbiz champ @olgamizrahi), you will help:
Bring recognition to the short list of books that help small businesses, solo-prenuers, mom-preners, and even non-profits become top of mind
Bolster the female business perspective and cast a "vote" for women in business
Promote female writers, who account for less than 1 in 5 business authors
Me feel like a success, knowing that my baby has gotten into the right hands.
***
Step 1.) Pre-order Sell Local, Think Global today from your local independent bookstore, Barnes & Noble, or Amazon.
Step 2.) Snap a fun selfie and post it on Twitter, using the hashtag #SellLocal (i.e. "#SellLocal new book by @olgamizrahi #SmallBusiness."
Step 3.) I'll contact you for your mailing address.
Step 4.) Stalk the mailman for a personalized, handwritten note and signature (on a branded nameplate sticker) to put inside the front cover of your book.