The annual retail crush has arrived–already.  Black Friday is right around the corner and, just behind it, Small Business Saturday.  Are you ready to capitalize on the "non-commercial consumerism" trend?  (Wait.  Is that an oxymoron?)
This is Small Business Saturday's fourth annual push, having grown and successfully increased participating small businesses' sales, year over year.  The drive is supported by American Express' small business division, OPEN, with the intention of supporting Main Street retailers.
The aptly named "Shop Small" movement ensures that at least some of the holiday season's shopping dollars remain with neighborhood businesses and help to support local communities.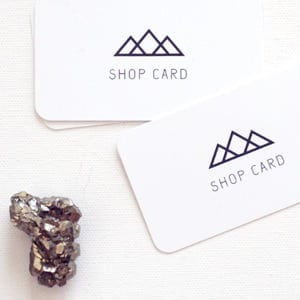 Small Business Saturday 2014
Set squarely between mega-shopping events Black Friday and Cyber Monday, consumers are being encouraged to shop independent retailers, too.  As such, this year, Small Business Saturday will be held on November 29, 2014.
According to blogger Ryan Pinkham, last year, consumers spent $5.7 billion at independent retailers on Small Business Saturday (up a tick from $5.5B in 2013). This year, the National Retail Federation projects a 4.1% increase in holiday spending (over 2013).
What, exactly, are people buying?  Well, according to American Express, gift cards are likely to reign supreme as this year's the most popular present.  Beyond that, expect to see a lot of clothing, accessories, toys, games, and electronics under the tree.
Sound like a fit for your offerings?  Then make sure you get the #SmallBizSat ball rolling by:
Using AmEx's site to design and download signage, social media posts, and email templates
Planning employees' holiday schedules now, in order to adequately staff up for the surge in in-store traffic.
So, I'm curious, who's on the "Shop Small" bandwagon this year?  And, if you are, how exactly are you planning to participate?
Have a question for me?  Bring it on!  Every question posted in the comments, below, will be answered thoughtfully and, if it's useful to others, may even be featured in an upcoming ask olga column or post.
Want even more?  Pre-order the new small business tips book, Sell Local, Think Global, packed with 50 invaluable tips that will take your small business to the next level in no time.