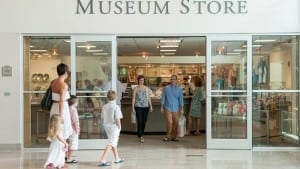 After a fun recent speaking engagement for the Museum Store Association, I was asked to do a short Q&A for the group's website.  I thoroughly enjoyed it…and thought you might, too!
*****
Being able to communicate value is key for any business that wants to build a relationship with customers. One way to focus efforts and resources is by creating a Unique Value Proposition (UVP).
MSA caught up with Olga Mizrahi to dig deeper into her thinking on the importance of the Unique Value Proposition. Here's what she had to say:
MSA: What is a 'unique value proposition' and how should a museum store go about defining one for itself?
Mizrahi: The number one question to keep focus on is, "Why Choose You?"  While the age-old Value Proposition tended to be measured in terms of "benefit minus cost," today's Unique Value Proposition communicates the special contribution you provide–in a way that is completely unlike your competitors.  It's about pinpointing what it is that makes you truly different.  The easiest way to do that is by asking, "Who are we, as a store?"  To that end, I've created a handy little worksheet that walks you through the process, which readers can download.
MSA: Please explain how defining a museum store's UVP can drive internal focus and lead to greater profits.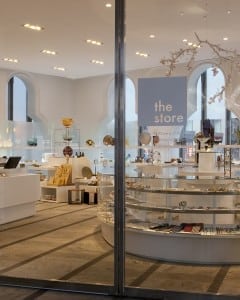 Mizrahi: Museum Stores have the unique ability to curate choice for their clientele.  What I mean by that is that consumers seem to crave millions of possible products, and yet, are overwhelmed by what is available. Thus, your "angle" is a curated selection of items relevant to a specific visitor. Therefore, it is important to define what the best selection will be and for whom (be it a regular visitor or a tourist).
Where to start? The first step is communicating to employees that you have, in fact, identified your UVP. The fact is, if you can clearly communicate why you're the best at what you do, it's not difficult to get employee buy-in. Everybody likes to be number one. Frankly, it doesn't even matter what you're "the best" at…as long as you're "the best" at something (i.e. coordinating well with curators, offering the most "timely" merchandise, creating time-bound seasonal runs of prints, producing par excellence special events, etc.).
When employees understand the difference they're representing—and they understand how they personally contribute to that difference—they tend to be proud of where they work. Thus, your team will gladly communicate your unique difference to the outside world with pride. And that kind of internal solidarity leads quite naturally to profit.
MSA: How does a museum store manager go about really understanding customers' needs?
Mizrahi: When it comes to understanding customers' needs, instead of looking at the entire audience (i.e. everyone who could potentially shop here), it's better to narrow the focus, breaking it down into smaller, more manageable segments (i.e. only those people who would actually buy at your store).  As much as we might be tempted, we just can't be all things to all people…nor should we.  And that's what targeted market segmentation is really all about.
The art of identifying those people most likely to buy is, naturally, a bit tricky.  The key is to figure out what these individuals want, need, think, and feel in order to find, reach, and communicate with them effectively.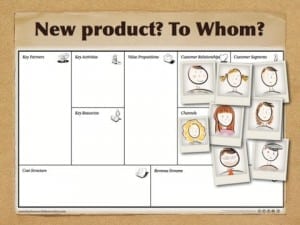 I like using the "Personas" iOS app for the iPad (by WhateverApps) to create a visual representation of potential target markets.  A "persona" is a rendering of a fictional customer that examines the things that shopper needs and wants, and (perhaps more importantly) what makes that particular customer decide to buy. The idea is that the best way to target a customer is to know who exactly she is, what she does, what she likes, where she lives, and so on.
Once you can clearly see your customers, you can start to predict their behavior.  You'll not only unlock the mystery of why they buy, but also how they buy.  This vital information will enable you to make more informed business decisions, keeping key stakeholders in mind.
Using an app like Personas, have fun superimposing key qualities about what your customers say, do, and see.  As you watch each persona come to life—one digital sticky note at a time—you'll be creating an invaluable catalog of the lifeblood of your business.
MSA: How can a store manager determine where the store's competitive advantage lies?
Mizrahi: Every store manager must be able to identify how his or her location creates a unique value, and how that special quality will separate their store from other retailers.
Most people talk about themselves in "-ers" (i.e. better, faster, friendlier), and make the mistake of stating how they're kind of different, instead of thinking about what really sets them apart. (Think: Extreme Doritos).
Stop talking in "-er"s. You really have to emphasize your "-est"s (i.e. what you're the absolute best at)! Then, carry that through the way(s) you communicate about your best products. What are the 5 most popular prints? Why? Which necklace is a bestseller? Profile the artisan. Tell a story about all the "-est"s in your store and the consumer will be delighted in how easy it is to choose.
MSA: What steps should a museum store manager take in order to align the store's message with its new, clearer understanding of the market?
Mizrahi: There are a host of ways to communicate your unique value proposition—both internally and externally—including: internal print materials, intranet/websites, displays, events, and incentives.
Think of your favorite retailer, with multiple locations.  What are the myriad ways in which that seller's message is communicated?  How does it help its employees communicate that message (e.g. Southwest Airlines' sense of humor)?  Does it employ company-specific language (e.g. Starbucks' "grande").  Does it use particular naming conventions (e.g. Disney's "cast members") to engender loyalty?
As soon as you know what makes your store unique, everyone who works for you should eat, sleep, and breathe that difference, too.  Your brand's "story" is told, most of all, by the people that make up your public "face."