This week's guest post brought to you by Patricia Bramhall of Tydak Consulting Services.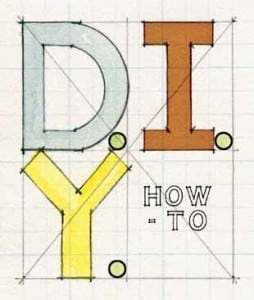 Think back – a long, long time ago – when we lived in a world in which brides got along without a wedding planner.  Now, think about the last wedding you went to.  Was there a photo booth or another fun way to spend your time while waiting for the reception to begin?  Did the decorations demand your attention?  Did the music keep the dance floor packed throughout the night?  Let's face it, weddings are more fun now, because the brides are able to have the weddings of their dreams without much effort.
Wedding planners have changed the game.  Their importance in modern weddings points to a significant change in our society – we hire experts because they have experience, skills and the time to do the job.
Those are the same reasons you ought to consider when deciding whether to hire a consultant to fix your company's Information Technology (IT) challenges.
We do live in a time when it sometimes appears easy enough to "do it yourself."  The options are limitless: you can watch a TED Talk; you can do a Google search and find a blogger–you might even get lucky and find a YouTube video.  The self-help method might lull you into a false sense that you've got this complicated challenge under control.  But ask yourself these questions:
1. Do I have the expertise in-house to handle this challenge?  If you've ever taken on a home-repair project you know how one thing leads to another.  The same is true with IT consulting projects and repairs.  Does the problem run deeper than your staff's skills?  You might have the skills within your staff to fix the problem, but what if it turns out to be more complicated?  It might be better to bring in or hire an expert from the start and let them work the problem through to resolution.
2. Who do I want to "own" this solution?  If we try to fix it in house it will be our problem.  But if we hire an expert, it's their problem.  A consultant's contract can be constructed in such a way that they are responsible to assist until the problem is completely resolved and your system is operating flawlessly for 30 days.
3. What am I giving up by having staff fix the problem and not a consultant?  Your IT staff would probably tell you they scramble every day just to keep up with the normal workload and maintenance of your systems.  If you toss an additional challenge to them, what work will not get done?  Will it be the critical work we need to produce daily?
4. What's the best use of my time or my staff's time?  Are there opportunities for us to be doing other work that helps bring in new business, but we don't have the time because we're busy fixing problems?
5. Am I up to date on the latest information?  Technology changes constantly and grows more complex, so do solutions.  A consultant might have more current knowledge.  Additionally, a consultant works with a lot of companies and might have seen challenges similar to yours elsewhere.  The fix could be familiar to the consultant and foreign to you.
When the stakes are high – when failure is not an option – you'll want to consider bringing in a consultant who bears the battle scars of many challenges over many years.  Your IT staff is paid to keep the operation running smoothly.  Your consultant is a technology mercenary who is battle-tested, educated and paid only when he or she successfully completes the work.
Don't be like the "Little Red Hen" in the children's story, who does it all herself.  Hire the right consultant and be a leader.
About Tydak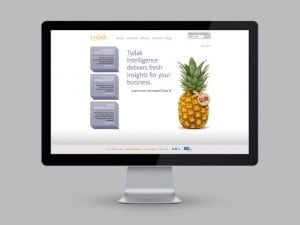 Founded in 2000, Tydak Consulting Services is made up of accomplished, business-savvy professionals who are dedicated to the success of each and every client.  Our expertise in IT Strategies and Services gives us the ability to take the mystery out of Information Technology, align IT with your company's strategic objectives, and give business managers the ability to instantly access and analyze critical data, so that IT can focus on high-priority, high-value initiatives.
About Founder Patricia Bramhall
Patricia Bramhall is a widely recognized expert in the field of IT Service Management (ITSM).  She is certified in Information Technology Implementation Library (ITIL), and has a stellar record of achieving project objectives and deliverables on time and below cost, with budgets of up to $120 million under her management.  Ms. Bramhall is involved in community service.  She is the past President of Women In Business/Los Angeles.  Currently sits on the decision board for the LA Giving Circle, part of The California Community Foundation and is on the board of directors for Youth Mentoring Connection.