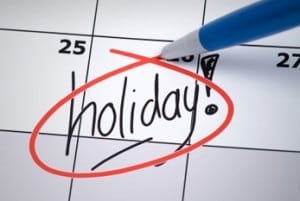 This week, I thought I'd share some cool content from across the web.  I was interviewed for a recent article that appeared on American Express' OPEN Forum.  The gist was that some businesses are now creating their own company holiday to increase sales (think: Amazon's recent Prime Day).  Learn how to take a page from their playbook and start a holiday of your own.
Boost Sales by Creating a Company Holiday
by Julie Bawden Davis, Writer/Author/Publisher/Speaker, Garden Guides Press
In a marketplace overflowing with constant sales and deals, it takes something special—like a holiday—to get the attention of today's customers. But you don't have to necessarily wait for Black Friday or Christmas to attract holiday shoppers.  You can rev up sales by staking your claim to a company holiday all your own.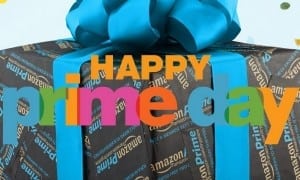 For example, Amazon recently announced Amazon Prime Day, to occur on July 15, when it plans to offer discounts to customers who hold Prime memberships.  Likewise, in 2009, the Chinese e-commerce giant Alibaba created a big shopping holiday on China's Singles' Day, November 11.  In 2014, Alibaba recorded more than $9 billion in sales on Singles' Day.
"Creating a company holiday offers you an ideal marketing opportunity to stay one step ahead of your competition," says Ted Mayeda, co-owner of M & M Nursery/Fairy Garden Expert.  The home and garden center, which specializes in miniature (fairy) gardens popular among gardening hobbyists, holds an annual day that celebrates its gardening techniques and features a free seminar open to customers.
"The day encourages customer loyalty, and all of the attention to miniature gardens helps with sales," Mayeda says.  "Customers come to the free seminar and purchase a lot of plants and supplies."
Creating a company holiday is a great way to increase business, agrees Olga Mizrahi, owner of ohso! Design and author of Sell Local, Think Global: 50 Innovative Ways to Make a Chunk of Change and Grow Your Business.  "Your first annual 'Lemonade Holiday' can be a hit if you wrap it in a festive atmosphere, give doorbuster savings to the first X number of customers and free lemonade on a hot day for all."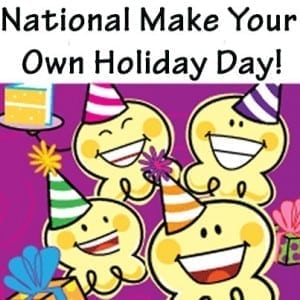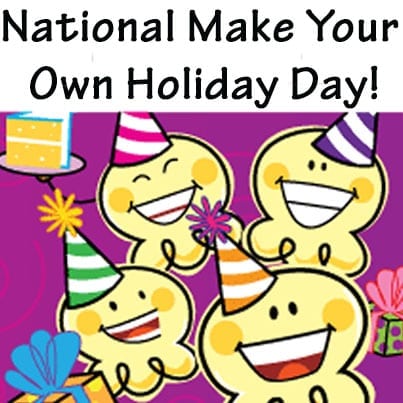 Mizrahi and Mayeda offer these tips for creating your own company holiday.
Consider Your Customers
"Creating your own successful promotion takes a true identification with the wants and needs of your customers, loosely tied to your company's culture or an anniversary of your own," Mizrahi says.
Think about what theme for your holiday would best serve your clients and fit nicely with your company offerings.  Since Mayeda's customers tend to want to build their own miniature gardens, it was a natural to create a day just for that.  "Customers look forward to the event, which we hold every spring, and many come every year for the seminar and day of special sales," he says.
Look to Your Community
To come up with a holiday that means something to your target audience, take a look at what's going on in your city or, if you run a virtual company, in the larger marketplace, advises Mizrahi.  "Is your town celebrating its founding or is there a new trend out there buzzing around online?" she says.  "Take advantage of the euphoria of a season or general consensus and package it up into your business's annual 'Hoopla Day.'"  Make sure whatever holiday you come up with in some way supports and promotes one or more aspects of your business.
Hold Live Events When Possible
"Local storefront businesses have the advantage of putting on live events, which supplements the party atmosphere of holidays," Mizrahi says.  Personal interaction with your customers can generate even more interest in your products and build loyalty.  Having face-to-face interaction beats virtual communication any day.
Make It Meaningful
Use your holiday as an opportunity to highlight what makes your business unique and relevant to your community, suggests Mizrahi.  "Also make sure that the holiday is equally meaningful to you, because you are committing to an annual day, or possibly weekend at the same time each year."
Be Clear About Benefits and Create a Call to Action
Clearly spell out the advantages of the holiday to customers, such as discounts, freebies and festive fun being offered.  Customers should know that if they come to a local event or check in online that they will receive certain perks for participating in your company holiday.