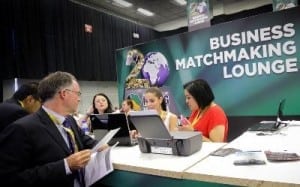 Even in the robust online world of the freelance economy, sometimes you have to look beyond the app.  When it comes to finding top-notch clients, in most cases, you're going to have to get creative to find the perfect business match.
Starting out often means doing a bit of grunt work.  You may have to tackle tasks you're overqualified for in order to solidify a track record that makes you attractive to newcomers.  In addition, you'll need to broaden your scope, working for several different on-demand sites and apps until you find the sweet spot.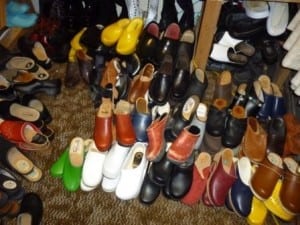 It may to take quite some time to build up a client base before you can turn down a gig.  Thus, your online profiles and portfolios need to be as approachable as possible. While it's tempting to spatter your profile with "authenticity" (i.e. your dry wit, Harry Potter obsession, and clog collection), there is definitely a fine line for being too honest.
Once you cultivate a presence across a variety of freelancing platforms that cater to your skill set, you'll also want to gather reviews on those platforms as quickly as possible.  When you finish a job, be sure to ASK for a written recommendation.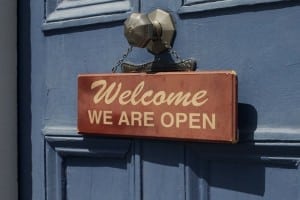 Likewise, don't shy away from promoting yourself.  The more boldly you hang up your shingle, the more potential clients are going to notice you.  Regardless of your online talent platforms, you'll definitely need to add the following to enhance your virtual presence.
A "Work" Gmail (or Other Cloud-based Email Address):

You must have an easy-to-say-and-spell email account that you can quickly check any time from your smartphone.

A Thorough LinkedIn Profile:

Forget Facebook for a minute and focus on your business contacts instead of your high school clique.  Fill out your profile as completely as possible and solicit LinkedIn recommendations from people you've worked with and for.  

A Professional Website: When you reach out to new prospects, it's much better to direct them to an all-inclusive website than trying to send them a long email with suspicious attachments.  To that end, create a simple portfolio-style website that includes a bio, a list of services, your resume, testimonials, a past client roster, work samples, a short video (even one shot on your phone), and a contact page.  [Wix is an easy-to-implement option with nice templates.]  
Physical Business Cards:

It may seem old-fashioned to have a print piece on hand, but you'll definitely want to have a leave-behind with you when you're finishing up a job.  Otherwise, how will repeat business find you in the future?  

Rave Reviews:

None of the above mean much without an arsenal of testimonials and recommendations that provide the ultimate "why choose you" pitch.
So, I'm curious, what else do you have in your freelancing toolkit?  What are some other essentials of the trade?