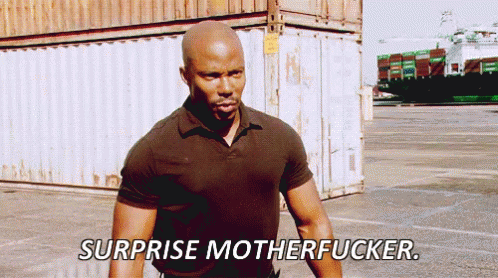 How can boomers compete in the gig economy?
Surprise! Baby boomers, not just millennials, are major players in the gig economy. In fact, boomers are a significant and growing percentage of gig workers. Uber, for example, reports that about 25 percent of its drivers are age 50 and older and that more of its drivers are boomers than under 30. This was in Forbes. And about 31 percent of workers who only work in the gig economy are baby boomers, according to a 2017 Prudential Financial survey, and 34 percent of those workers are retired.
If you are a boomer, close to retirement or already retired, or just plain human(!), you may be worried about income. Take a close look at the gig economy. As it grows, boomers just like you are finding surprising gigs.
Yet many boomers are perplexed and wonder: I'm over 50. I don't Tweet. Or hang out in a coffee shop wearing headphones. I use paper. How can I compete in the gig economy? CNBC recently interviewed me about how to thrive in the gig economy.
I understand how you feel. You don't want corporate or full-time gigs; you want a flexible schedule. You want to travel, see grandkids and friends. Maybe you have dreamed of being your own boss and valued for the deep experience you offer compared to the younger set.
Here's your roadmap for success with tips from my new book, The Gig Is Up.
Ten ways to thrive as Boomers in the gig economy:
Boomers, Change your perspective.
Are you intimidated by what some see as a technology gap? You might be surprised to learn that many boomers are just as adept with digital technologies for managing their lives as their youthful counterparts. Consider this takeaway from AARP: boomers are more adept with the Internet than millenials.
In fact, boomers are well set-up to compete in the gig economy. Savvy use of tools like digital technologies is just one key to success.
Be responsive.
Access to 24/ 7 digital communications creates a sense of immediacy –and an opportunity. You can get there first. Even if your response is "I will get back to you within the hour" you've engaged your customer.
Clients move on quickly when they do not get a speedy response. This spans many gig industries. AirBnB hosts for instance are rated on their response time and responsiveness.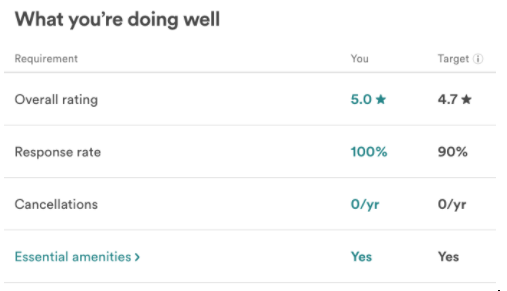 Embrace your UVP –Unique Value Proposition.
Why Choose You?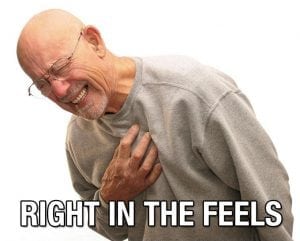 As a non-computer in the gig economy, how will you stand out and be chosen? First, you must understand how the people that will hire you make their picks. As always, it boils down to benefit minus cost. This may include:
Trust – You come highly recommended, OR you are in the top search results within the app or website that people use to hire.
Reliability – You have a reputation for delivering five-star quality (on time and on budget).
Convenience – You are visible on online and offline networks and able to deliver right now.
Specialization – You have a specialized skill set (like making pivot table magic in Excel).
Cost – You're the cheapest option, OR you're the best at any price, OR you offer the best value for the money.
Feelings – You have a sparkling personality (and gosh darn it, people like you), OR you're super easy to work with, OR you exceed expectations.
Want to know more? Explore UVP – Unique Value Proposition. What is your UVP? Make sure everyone knows.
Value your boomer expertise.
Boomers have years of expertise and seasoned, specialized experience and in many cases, a consultant-level portfolio of skills to offer.
Your value to the gig economy may be based things other than money. As a boomer you offer a host of strengths –reliability, judgment, work ethic, shared values, passion for mission.
Have you thought about monetizing your passions as a consultant?
You can monetize a long-time hobby or skill, for instance, sell your photos to Shutterstock. Companies such as DogVacay,AirBnB, TaskRabbit, and Instacart offer you the opportunity to earn money from everything from property rentals to dog walking.
Look at Tengia — a platform just for gig workers age 65 and older. Tengia reports that three-quarters of employees say they plan to continue working in retirement, according to the Transamerica Center for Retirement Studies.
The gig economy is also loaded with translators, legal transcribers, teachers, and communications specialists.
If you can dream it, you can turn it into a gig.
Offer more for less.
We all know how good it feels when we get great service, that extra attention that says, "You are special."
This is your chance to stand out, make yourself unique and valuable. Offer free consults, like I do occasionally through clarity.fm, and show off your expertise.
Think "ease of use"
This reminds me of an old-timey joke. One that starts with something like, "How is a boomer like an Apple?" and then the audience says, "How?!" And I answer, "Ease of Use" and everyone goes "Huh?!?!?!"
Think about it. Are you user friendly?
Can you make someone's life easier by anticipating and solving a problem? All of these things are what Apple does successfully. Do you have to read a training manual to use an iphone? No, because ease of use is built in.
What have you built-in to make someone's life more delightful with you in it?
Offer personal, customized service.
Be flexible. Give excellent customer service. Every customer exchange is an opportunity to set yourself apart from the crowd and say, "This is why you should choose me!"
In an impersonal, digital world your personal service stands out and sets you apart.
Maybe it's just a glass-half-full mentality, but Rob Hatch, the operational yin to bestselling author and speaker Chris Brogan's yang over at OwnerMag.com, views every customer-generated communication as an opportunity. Even if the message you receive is a literal "eff you."
Many might cringe or get defensive about customer criticism and react instead of respond. They might even just ignore it completely. Not Hatch.
That's because Hatch truly embodies the company-wide philosophy at OwnerMag.com that all incoming customer interchanges–positive or negative–are an opportunity loaded with potential. Potential to offer assistance. Potential to learn from feedback. Potential to give excellent customer service.
Delight with something extra.
Clients always remember a tangible gift, an extra service. The other day I got ride with Uber and the driver offered me a bottle of water! It was perfect.
Provide something thoughtful to your customers and you will delight, relax, alleviate anxiety, be remembered –or even get a great referral.
The "leave-behind" is a traditional practice that works. It's a challenge to keep someone engaged once you are no longer right in front of them, and leaving something behind – a business card or a note sent on their birthday – helps keep you, and your business, on their mind.
Every aspect of your Experience should be tailored to surprise and delight your customer, and your leave-behind should too. Think of a unique way to say "Hello" after they've gone and inspire customers to return!
Perfect is the enemy of the good.
Are you worried about making mistakes? Appearing to not be tech-savvy? Relax. Whatever you are working on doesn't need to be perfect, it needs to be timely and delivered with excellent service to your customers.
Think about it. Turns out most of us don't really want perfect.
We pay more and appreciate craftsmanship and excellence. I watch way too much HGTV, and the OOOHs and AAAHs come from the live-edge open shelving, not the IKEA ones. This guy has over 1 million views and OOOHs:
Think of it this way. Perfectionism stifles productivity and innovation.
Creativity in business is an art form. It's imperfect, it's incomplete and, most of all, it's filled with innovation…and that's a great thing. Innovation can't come from a perfect place. It's a fundamental dichotomy.
Imperfection is filled with what every business says they strive for. The things that make U.S. businesses the top competitors in the world all come from an imperfect place. When you don't allow for creativity in business, you're saying…
"We're not innovative."
Art, by its very nature, is imperfect. And I'm learning that—every day.
I wasn't always an "imperfectionist" of course. In the corporate world, I learned that it's not okay to fail. It's costs time and money…and is not valued as part of the creative process. Good news! In the gig economy it is OK to be imperfect. Perfectionism crushes art, and can easily get in the way of your business, if it's not kept on a tight leash. Once you start understanding that, your gig economy business will evolve and grow.
Provide excellence
Craftsmanship and quality never go out of style. They are just as valued –even more so–in today's gig economy.
I recently listened to an excellent podcast with Seth Godin, where he spoke of Quality and Wabi Sabi, "..sometimes described as one of beauty that is "imperfect, impermanent, and incomplete."

Are you ready to join the gig economy, Boomers?
Have you figured out your Unique Value Proposition yet?
As a reminder, your UVP communicates the unique contribution your company, products, and/or services provide to the market–in a way that is different from your competitors.
"Why should someone choose you?" "What makes you stand out from the pack?"
Get started in the gig economy with a few of the resources here and here.
I'll be with you all the way!
Oh! And I'd be honored if picked up a copy of The Gig Is Up today!