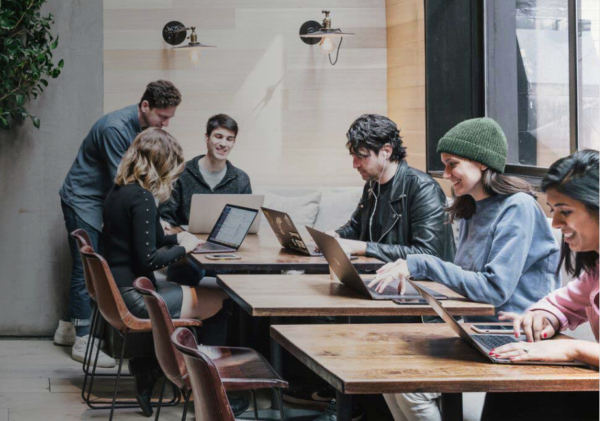 The tide has turned for the gig economy, which means that fresh means and methods of supporting the new way of work are cropping up daily. In this post, we'll look the 6 top freelancing trends 2019 for gig workers.
Freelancers Flock To New Kinds Of Coworking Spaces
According to the New York Times, a startup called Spacious has turned 25 Manhattan and San Francisco-based restaurants into daytime coworking spaces. Several restaurants, who have struggled to monetize the lunch crowd, have decided to close their doors to diners between 9:00 a.m. and 5:00 p.m. and turn their tables and booths into coworking desks. Spacious provides the power strips, wi-fi, coffee, and other amenities. The Times reports, "A restaurant makes for the perfect conversion … Bars become standing desks. Booths become conference rooms. The lighting tends to be nicer, less harsh and fluorescent, than an office, and the music makes for a nice ambience". Membership, which allows entry into any location, is $99 a month for a year contract, or $129 for month-to-month. The company plans to expand to 100 restaurants by the end of 2018. This comes as no big surprise to me. As mentioned in my most recent book, "The Gig Is Up," coworking giant WeWork recently became the third largest private start-up by market cap (behind Uber and AirBnB), managing 144 spaces worldwide. Clearly, though, there's even more room to grow.
Freelancers Vie For Expanded Insurance Options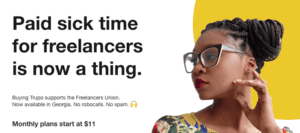 A new company named Trupo aims to help struggling freelancers when sudden health or personal issues arise. "Until now, freelancers had nowhere to turn in those inevitable periods when something unexpected happened and they couldn't work. The government has turned a blind eye to the risks freelancers face while the insurance industry has been unable to offer a solution," said Sara Horowitz, Founder and CEO of Trupo. "Unlike many traditional workers, if freelancers can't work, they lose out on critical income," said Caitlin Pearce, Executive Director of Freelancers Union.
As quoted in the book "The Gig Is Up," when announcing The Portable Benefits for Independent Workers Pilot Program Act, Senator Warner commented: "Whether by choice or necessity, a growing number of Americans are working without a safety net and have difficulty planning and saving for retirement, health care needs, or on-the-job injuries. The nature of work is changing rapidly, but our policies largely remain tied to a 20th century model of traditional full-time employment."
Today's short-term disability insurance products are typically only accessible through group plans offered by employers. "Until now most freelancers have not been eligible for unemployment insurance, but Trupo is bringing the next generation of benefits to this critical segment of the workforce and providing the income stability and peace of mind they deserve". Reinsurance Group of America, Incorporated has contracted with Trupo to reinsure the new insurance product. Trupo will be first available in Georgia in Fall 2018, with additional markets to follow.
Workers Are Choosing Gigs Over Employment
A recent survey commissioned by BMO Wealth Management asked respondents their reasons for becoming self-employed. Voluntarily making the choice was the most popular reason (cited by 60% of respondents), followed by needing a new challenge or change (42%), and to find purpose after a previous business venture (15%). More men than women (48% vs. 36%) needed a new challenge, and more millennials voluntarily made the choice (65%), compared to generation-Xers (57%) and boomers (59%). Only 30% of the younger age groups (ages 21 to 39) reported that they would prefer working full-time. For gig economy workers in their 40s, 50s, and early 60s, satisfaction rates scored high. Why have workers embraced the gig economy? The top three reasons cited were to make extra money on the side (55%), balancing career and family needs (48%), and having autonomy and control (48%). According to the study, "flexibility and choice about when, where, and how to work give them greater job satisfaction".
Top Earning Freelancers Go Corporate
Whereas most gig workers opt for a sole proprietorship model, an increasing number of those making over six figures in 1099 income are choosing to incorporate. According to The Freelancer by Contently, once a single freelancer's taxable income passes $157,500, she will start to lose the benefits of the 20 percent qualified business deduction. (Those benefits phase out completely if income passes $207,500.) For anyone in this situation, Brad Paladini, tax attorney at Paladini Law suggests becoming a C Corp, which is now taxed at only 21 percent, compared to the previous 35 percent rate. For reference, in 2018, a self-employed person's net income up to $128,400 will have a FICA tax of 15.3%, and any amount in excess of $128,400 will be subject to the 2.9% Medicare tax. Why not just pay the roughly 18% (instead of the corporate 21%)? More qualified deductions, access to health insurance and other corporate-only benefits, legal protection, and a structure that allows you to hire additional help. Bottom line: when it comes to the six-figure mark, many are choosing to transition from freelancer to entrepreneur and small business owner.
New Technologies Make for New Freelance Roles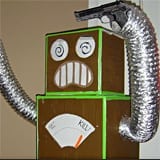 Today, "artificial intelligence, augmented reality, and virtual reality are being used by businesses to get work done and make standard processes easier," says freelance-focused writer Rhett Ahlander. In the near future, a whopping "90 percent of all technology will have an AI component to it," according to Neil Sahota, IBM's Master Inventor. New technologies call for completely new skillsets. "Coders, user experience designers, engineers, and even scientists will be asked to freelance," says Ahlander,"—and they will." New healthcare software may be able to "chat" with patients about their symptoms and give them appropriate diagnoses, but the creation of that technology requires not just a medical doctor, but also an engineer and scientist. As these needs increase, so will the freelancers to fill these short-term roles.
Freelancers Are Hiring Each Other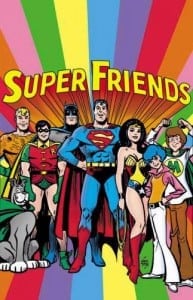 It's not just large corporations hiring on-demand workers to fill the gaps. An increasing number of freelancers ("primes") are hiring other gig workers ("subcontractors") in order to secure larger deals, tackle bigger projects, and diversify their offerings. According to Freshbooks' blog, "We are seeing the emergence of peer-to-peer hiring. … There is a natural limit to your business growth if the equation is the market value of your skills times the hours you are able to bill personally. If you want your freelance business to go from surviving to thriving, you have to find a hack to that problem, and that's where subcontractors come in". It also offers an opportunity to offer increased value. "Hiring subcontractors frees up your time to develop more expertise and establish yourself as an authority your field. … This allows you to price in the strategic insight and to charge more for your own billable hours". The secret to subcontracting success? Give your team the right tools, get them oriented, let them know the vision, share credit and "most of all" pay them on time.
Predictions
Only time will tell what's next on the gig economy horizon (beyond the 6 top freelancing trends 2019). Personally, I predict insurance companies and perk providers starting to offer corporate-style benefits to 1099 earners; freelancers gaining a noticeable presence at professional networking groups, chambers of commerce, and industry-specific conferences (all previously designed for business owners); and the emergence of new technologies aimed at making remote work, tracking, and communication more efficient. Stay tuned later this year for how the times keep a' changin'.