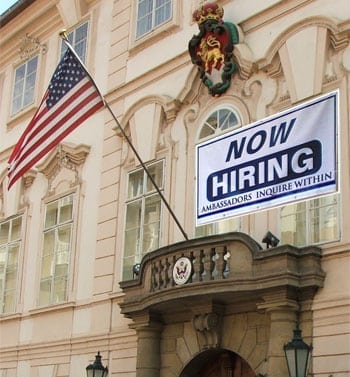 I'm intrigued by the concept of the Brand Ambassador. While it may be a relatively new buzz word, it's certainly not a new concept.  I think all of us have been Brand Ambassadors at one point. "You absolutely must go to my accountant!" "Nordstrom took my return and it wasn't even from their store!" "Have you tried Reese's peanut butter eggs? They're so much better than the cups!"
Following that thread, I came across the website of men's grooming brand Jock Soap, which sells a line of products that are made by men, for men. The site has an open invitation to become a brand ambassador. "We're looking for a few good men and women to help spread the word about Jock Soap," the website explains. "If you love Jock Soap and have mad networking skills, we would love for you to join our Brand Ambassador Team."
Curious to find out more, I spoke with Jock Soap's Founder and CEO Josh Harrell to get a "tour" of his swanky new "embassy."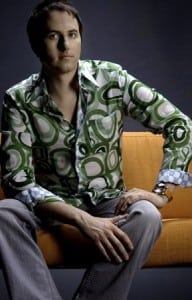 Chunk Of Change: How did you come up with the idea of the Jock Soap Brand Ambassador program?
Josh Harrell: [It] came from so many fans of the brand, knowing we were a small company getting started, and offering up their assistance in spreading the word. I had gotten to know these "friends" of the brand and wanted to distinguish them from the rest of our customers. So, the Jock Soap Embassy was created.
COC: How has your vision of the program changed during its growth?
JH: The Jock Soap Embassy is still in its infancy; we began about a year ago. If anything, we're trying to catch up and get ahead of the all the opportunities our Ambassadors present us with. Originally, I thought we would push out promotional materials and they would be distributed amongst the Ambassadors' friends, but what caught us off guard was the large-scale opportunities our Ambassadors participate in as a part of their daily lives—and that they wanted Jock Soap to be a part of these events. We have actually had to say "no" to a few because we just didn't have enough marketing pieces to meet the demand. That's like a knife in the gut. When you have someone who wants to help and [cant] participate because you don't have enough brochures. It's shameful.
COC: What is the program's role in your current marketing plan?
JH:  We are such a small brand and we need help spreading the word about Jock Soap. Whenever we are planning a campaign or program, the Ambassadors are a serious channel we consider in any strategy. There is always an open line of communication between our headquarters and the Ambassadors. We are able to move more quickly with the Ambassadors (as opposed to [other] advertising channels).
COC: Who is the ideal Brand Ambassador?
JH: A customer who is truly passionate about our products—with the gift of being able to chat anyone up—and someone who is active in their community, whether it is a local community or an online community.
COC: What kind of people apply?
JH: We get a few applications a week. Surprisingly (and not so surprisingly), women who buy Jock Soap's products for their men are the most active Jock Soap Ambassadors.
COC: How do you decide who gets in and who doesn't?
JH: That is a tricky question. Our only criteria, at the start, is that they fill out the application completely. You'd be surprised how many skip a question or don't use accurate addresses. Those tend to be people just surfing the web looking for free stuff and they think, "It's all automated, so doesn't matter." It does. Someone at our office physically reviews each application.
COC: Then what happens?
JH: It can be a while before we have a mission for [a new Ambassador]. When we do fire one out, it's up to them to respond in a timely manner. If we don't hear from an Ambassador, their status changes to "inactive" and then they no longer receive communications from us to participate in missions.
COC: What is an Ambassador's "job"?
JH: They are the cheerleaders for the team. They reply to posts on Facebook and Twitter to help get the conversation started. Frequently, they pass out brochures or coupons at events and, most importantly, they chat up friends and neighbors on what the Jock Soap brand is all about.
COC: What are your future goals for the Brand Ambassador Program?
JH: This isn't a discount program and we're not selling products to our Ambassadors. These are the people that care about us and want us to succeed. So, I want there to be fun built into their participation in the program. We have some Ambassadors who we can count on to distribute a few promotional materials and then we have those who are constantly contacting about large-scale events where they can distribute hundreds of pieces. Both are extremely important to us, so I'd like to develop a way to acknowledge those super-active Ambassadors.
COC: What advice would you give to a company wanting to start a similar program?
JH: Start small and make sure your members have a direct line to your marketing team. Your marketing team should understand how important these members are to your company. They are not fanatics. They are generous friends of the brand that want help. They should be held in high regard.
Ok, so don't all rush me at once, but this brand ambassador idea has me thinkin', should Chunk of Change look into a street crew?