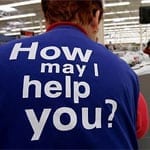 While recently visiting the Jock Soap website (which sells a line of products that are made by men, for men), CEO and Founder Josh Harrell suddenly popped up to ask, "How may I help you?"
Not only was I amazed that someone actually offered to help me in an online environment, I couldn't believe that it was the freakin' CEO himself offering to give me advice.
Clearly, we have entered the era of the proactive chat (in which a visitor accepts an invitation to engage in a chat with a representative).
Of course, it's not just out of the goodness of his heart that Josh chatted me up. He knows that a good discussion is quite likely to result in a conversion (or, sale, cha-ching!).
According to a formal Research Report of Bold Software, which offers the Bold Chat product, the "Live Chat Performance Benchmarks" study revealed that…
Chatters are 4.1 times more likely to convert than visitors who don't chat.
Chatters that engage via proactive invitation are 6.3 times more likely to convert than visitors who don't chat.
The median percentage of website visitors that accept proactive invitations to chat is 6%.
Of those [visitors] that convert, a median of 61% do it during the same visit in which they chat.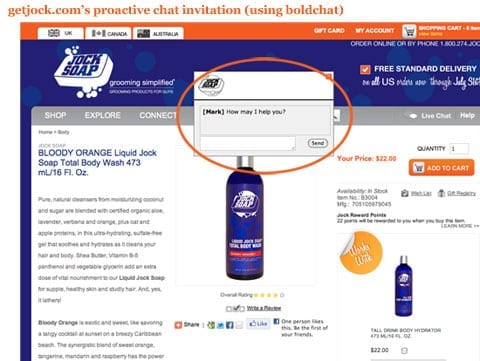 NOTE: If you want to figure out (in dollars and cents) what that might mean for your website, check out Bold Chat's "Chat Volume and ROI Calculator."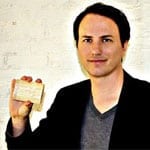 While the numbers are impressive, I wanted to get the scoop on what it's really like to utilize proactive chat on an eCommerce site. So, to get the real deal, I spoke with Josh Harrell about his experiences on the Jock Soap site.
Chunk Of Change: What were your initial thoughts about using Bold Chat?
Josh Harrell: Well, when I first turned it on, I was addicted to be able to see who was on our site right at that moment, where they are visiting us from, and what they were looking at. That information is priceless.  I have missed a few meetings because I was wrapped up in the activities on our website.
COC: What is the biggest difference that proactive chat has made in your business?
JH: Most of the time visitors will click a Live Chat button only when they need help. Proactive chat allows us to say "hi" and see if we can answer a question about the line that they may not otherwise reached out to have us answer.
COC: How has it helped your business?
JH: For one, our customers feel like they can get help immediately (rather than send an email or wait for the office to open to call our 800 number). We can also identify when something (like a coupon code) is not working properly and respond quickly. One Friday night, our credit card processing system went down. If it weren't for BoldChat, we wouldn't have known until the following Monday and [would have] missed all those sales, while frustrating a ton of our clients.
COC: Is chatting a pain in the butt…or a welcome distraction?
JH: We all sit at our desks in front of our computers trying to grow our business. Live chat allows us to connect with our customers instantly. So, it's definitely a welcome distraction. The only issue is when other businesses use [Live Chat] to try to sell us something. … [It's] so inconsiderate and disrespectful to tie us up and prevent us from helping our clients.
COC: How do visitors respond to the fact that the CEO is talking to them live?
JH: [Most people] think it's just a robot (or a customer representative, in disguise), but it is me. None of us use an alias. [Visitors are] impressed that a real person is available to them—someone who knows the brand inside and out.
COC: What do you think the future of chat is for your business?
JH: I have a feeling that video chat is very near. It scares me a little because I don't like to see my face on a webcam and I don't know if I want to see people in the comfort of their own home. However, if it is something accessible to us as a company, we will figure out a way to make it work.
COC: What does the future of proactive chat look like for ecommerce in general, in your opinion?
JH: I think proactive chat is a necessity – not only for a company, but as a consumer as well. The technology is there and accessible to businesses of any size. There is no excuse for a company not to use proactive chat. If you have employees with computers at their desks, then you should connect your customers to them.
Thanks, Josh, for taking time to chat with us!
What do you think? Have you considered live proactive chat for your business? I'm thinking it may be a little change we implement here in the future.