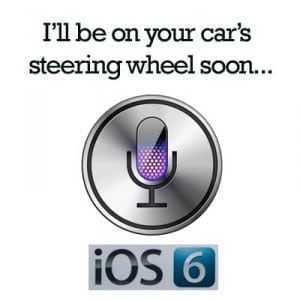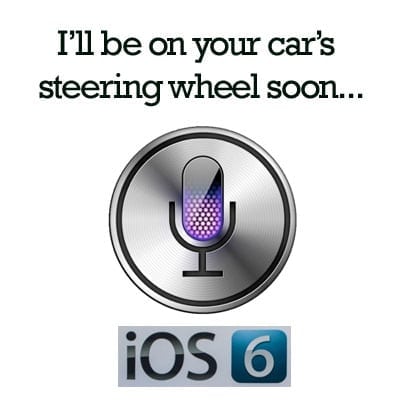 I'll admit it: I'm a bit of a tech nerd.  Well, it's not so much that I love new technology; rather, I love productivity.  So, naturally, I'm excited for the launch of iPhone5 and iOS 6.  I'll be one of those early birds, ready to catch the Siri-enhanced worm.
Pre-orders begin Friday and the iPhone 5 will launch Sept. 21., with the second wave of launches currently scheduled for on or around October 5. iOS6 will be available to upgrade existing qualified devices on Sept. 19. See Live Tweets from Apple's iphone5 launch event here. And the new iphone5 video if you please, as well.
As I've mentioned in previous posts, Siri is a pretty incredible little lady.  If you know how to utilize her properly, she can act as a virtual assistant, helping you with all sorts of things.
Apple says it best, noting, "Siri understands what you say, knows what you mean, and even talks back. Siri is so easy to use and does so much, you'll keep finding more and more ways to use it."
If you think you don't need Siri, think again. Even if you're not an iPhone user, if you're going to be buying an iPad or a new car any time soon, you'll be using Siri.  According to Wired.com, "BMW, Audi, Chrysler, Honda, General Motors, Jaguar, Land Rover, and Toyota were all listed as planning to bring Siri functionality to their wares."
So what's new for Siri in iPhone 5?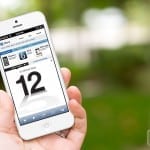 I'll take my best shot at talking about what's new in Siri on the iPhone5 and anyone on the 4s that upgrades to iOS6.  Then, I'll refer to all of the great uses for Siri that I've detailed in previous posts.  And, finally, I'll offer up a general list of things Siri can do.
What's new for Siri on iphone5 and iOS 6 on both the iPhone and iPad? Here's the scoop in shorthand:
Siri on iphone5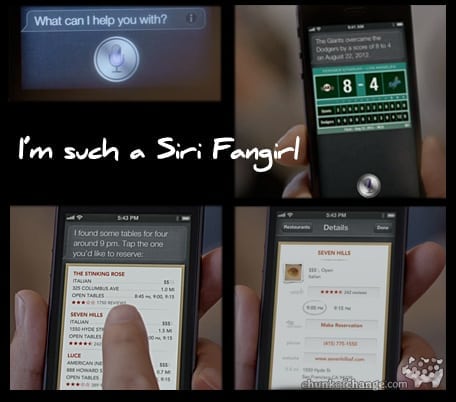 Check sport scores, schedules, and stats
Find restaurants and reviews and make reservations
Find movies, reviews, and credits
Update Facebook status
Send Tweets
Open apps
Save movie tickets, plane tickets, gift cards, and coupons in Passbook
Use turn-by-turn navigation
Get crowdsourced traffic information
Find nearby attractions
Use FaceTime with other iPhone and iPad users over both cellular and wi-fi
Activate "do not disturb" and create "white lists" for incoming calls
Respond to a call with a text or activate a reminder to call someone back
Mark specific email addresses as VIPs
Create iCloud tabs in Safari
Or if you prefer, Forbes summed up  Apple senior VP for iOS software Scott Forstall's comments in June with more detail about Siri and iOS. I'm sure there is more to come tomorrow:

Siri is going to be substantially improved. The voice recognition software will be able to respond to questions about sports: "Who won the Giants game?" Or, "What is Buster Posey's batting average?" Asking about a player will pop up a detailed player card with relevant statistics. Siri will be able to answer comparative sports questions, like, "Who is taller, LeBron or Kobe?" Siri will be about to answer questions about schedules, like, "When is the next 49ers game?"
Siri will also include 

Yelp

 and 

OpenTable

 integration in results, for finding restaurants – and making reservations.
Siri will also now have integration with 

Rotten Tomatoes

 for movie review related questions. You'll also be able to ask about movie times, and ask to see trailers.
Siri ALSO will now be able to launch apps…

…and you will be able to Tweet by voice.

Also on the way in iOS6: 

Facebook

 integration. It will easier to post from most apps. The OS will remember your log-in data. There will better integration with the notification center. There will also be integration with Facebook, so you can post status updates by voice. There's also new Facebook integration with the App Store, so you can "like" apps. You can also "like' stuff in the iTunes store. Also, shared Facebook contact info will appear in contact lists. Facebook events will show up in calendars, along with birthdays of your friends.
Another new feature: better controls for incoming calls. You can set reminders to call back missed callers; one feature reminds you to return calls when you change physical locations. You can "reply with message" on incoming calls, telling people you are in a meeting.
Also coming: a new Do Not Disturb feature which allows you to tell your phone not to light the screen or make any sounds for notifications during specified hours; you can make exceptions, though to be sure you get urgent calls form your boss, or your kids, or whoever.
FaceTime is now going to work over cellular networks, not just WiFi. Apple is also connecting your phone number and Apple ID, which means you can take calls on your iPad or Mac.
There's a new version of Safari for iOS, which is adding tabs and an offline reading list. A new feature: Smart Ap Banners,  when someone goes to your site, you can easily direct them to the app store, or give them the option of switching to an app if they already have it installed.
Apple is also enhancing the mail software in iOS. Among other things, you can tag people as VIPs, and see their emails on your lock screen. VIPs also get starred in your in-box. It's also going to be easier to include photos and videos in mail.
With iOS 6, the company also is going to launch Passbook, a new service to manage all kinds of passes and tickets. Airline boarding passes. Customer loyalty cards. Movie tickets. Coupons. Express check-in cards for hotels.You can "shred" cards you no longer need.
Guided Access is a new feature intended to improve the experience of using iOS for the disabled. In particular, at the launch event they showed how you can use "single app mode," so hitting the home button does not leave the app. You can use single app mode for administering tests on the iPads; no leaving the application to look up answers. The feature also would be handy for museum guides.

Let's not forget that we're also going to get to experience the company's move into Maps, which includes more than 100 million business listings around the word, Yelp integration, and live traffic information. There is going to audio turn-by-turn navigation build it. You get updated ETA information based on live traffic updates. When there are traffic issues, the navigation software will change your route to get you around bottlenecks. There's also Siri integration, so you can to be taken someplace – like "find the nearest gas station." There's a feature in Maps called Flyover that shows 3D photographic depictions in urban areas, rendered in real time.
But, What kind of things is Siri specifically good at when it comes to business productivity? Here is what I've shared:
Teach her who you are and who your favorite people are
Reply to texts and emails
Use text abbreviations
Find out about appointments and calendar items
Check the traffic
Find out what time it is across the globe
Set timers and reminders
Get directions
Find local businesses and restaurants
Use the calculator
Get the weather
Make a list
Create notes and add things to them
Get location-specific reminders
Set or cancel a recurring calendar item
Switch from daily view to weekly view
Ask about, add, or change calendar events
Change calendar defaults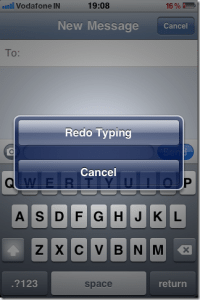 Create text shortcuts
Erase large amounts of text
Search for a flight
Add emoticons
Send multiple photos at once
What else can Siri do?
Place calls
Send and listen to text messages and emails
Schedule meetings
Set alarms
Get calendar information
Select and play music
Use maps and get directions
Read notifications
Add reminders and location-based reminders
Search Google
Get answers from WolframAlpha
Find local businesses
Take notes
 So, what am I missing?  Do you have any cool Siri tips and tricks to share?