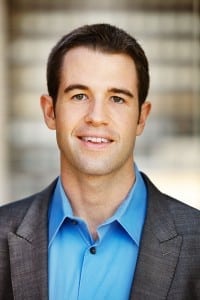 I recently had the opportunity to sit down with Anthony Flynn, Owner of YouBar, a company that makes customized nutrition bars, and the unwitting heartthrob of a Vista Print commercial.
Anthony and his sister, Emily Flynn Vencat, have coauthored a new book, Custom Nation: Why Customization Is the Future of Business and How to Profit From It.  Clearly, Anthony is a proud member of the Maker Movement and knows his stuff when it comes to customization. So, I thought I'd ask him a few questions about this trend and get his take on the topic.
Olga: Why is customization the wave of the future?
Anthony: What we've seen over the last 20 years is a major shift in allowing customers to start creating. We call it "C.I.Y." (or, Create It Yourself).  Whether it's a custom energy bar or business card, consumers are now able to bring their own ideas to life.  Between live chat and video tutorials, the customer is more liberated.  They also have the ability to order in quantities as small as one.
Olga: Aside from YouBar, who's doing it right?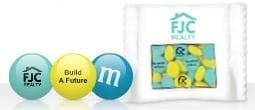 Anthony: Zazzle and VistaPrint (and others, like M&Ms) have capitalized on this idea really well.  Not only do you get what you want, it's cheap and it gets delivered right to your house…in some cases, in two days.  Now, you can even customize your own Ford Mustang on the website's "customizer."  Henry Ford—who was famous for saying, "you can get it in any color you want, as long as it's black"—would be rolling over in his grave!
Olga: How is customization changing the manufacturing world?
Anthony: It's bringing manufacturing back into the US.  Zazzle may buy their t-shirts in China, but the custom printing—where the real value is added—is done in the US.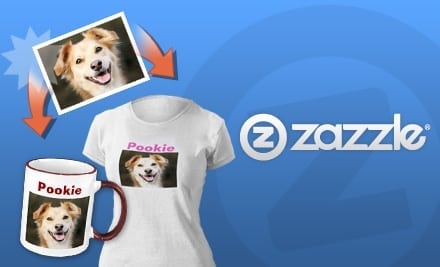 Olga: Did any of this contribute to you starting YouBar.  What inspired you initially?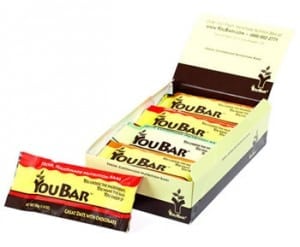 Anthony: I had very specific needs for what I wanted and needed in an energy bar.  So, just out of necessity, I actually created my own energy bars.  Then friends started asking for special orders.  Right around that time, I had just ordered a new laptop, and saw that, on Dell, you could customize your own computer.  I thought I could make something like that for creating your own energy bar.  So, I took some basic programming classes at LA City College and that's how it happened.
Olga: You started from a place where mass customization is what made you different and now [with your wholesale business], it seems like you are moving into what a traditional manufacturer would do.

Anthony: We went from the extreme "long tail" to closer to "the head."  From a manufacturing standpoint, if you were to go to any other energy bar company, the minimum order is 50,000.  Our sweet spot falls into 1 to 50,000.  Because of the custom packages, now gyms, personal trainers, coffee shops now have their own line of energy bars.
Olga: How does customization affect customer service?
Anthony: The most important thing that we've done is having a really great conversation with our customers.  Because of our customized business, they have a higher level of pride with their product.  They do not hold back telling us how to improve our products—whether it's production, packaging, pricing, or otherwise.
Olga: How do you deal with unhappy customers?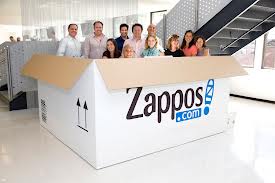 Anthony: The one thing that's really helped us is our satisfaction guarantee. Our customers have a tendency to blame themselves when they create something they don't like.  They may ask for 40 grams of protein in a 45 gram bar, or spirulina with whey protein and nothing else.  That's just not gonna taste good.  So, we now offer a 100% satisfaction guarantee.  If they don't like their bar for any reason we'll remake it for them—for free.  Not only is it on the website, we include a flier in the box, too.  We also follow up with them two weeks after they receive their bars with a survey.  We want to make sure we get it right for them.  We've seen a huge increase in our repeat business.  It's an aggressive way to retain the customer.  In "Delivering Happiness," the Zappos story, CEO Tony Hsieh took customer service and redefined it from being an expense as being an opportunity to interact with customers and "wow" them.  We're the same way; it's a pleasure for us to interact with our customers.
Olga: What one minor change could a small business owner make in moving toward a customization model?
Anthony: For us, the low-hanging fruit was right on the homepage. We added the logo for the BBB (Better Business Bureau) and VeriSign at the bottom of our homepage.  Since we incorporated those, we've seen a noticeable difference in both sales and consumer confidence.
***
Mass Customization Future?
Next week, I'll pick back up with Anthony again on what doesn't work when it comes to customization.  Then, we'll wax on and speak about YouBar's tipping point.  Stay tuned!
For now, here's the commercial that garnered much amorous attention and even a few marriage proposals!