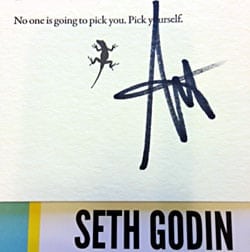 When you "pick yourself" (as seen in the Seth Godin inspiration below) a wonderful side effect can occur.  You can end up getting up the courage to knock on the doors of your idols…and turn them into bona fide mentors.
One of my idols is none other than Seth Godin, and I was thrilled to spend the day with him and a tribe of linchpins last week in New York City.  Attendees exchanged a charitable donation for Godin's rapt attention in a small group setting.  We were sworn to verbal NDA, and all questions were off the record, so I won't be mentioning any exact names or problems that will call anyone out.
So what will make this post worthwhile?….
Seth Godin inspiration, at your fingertips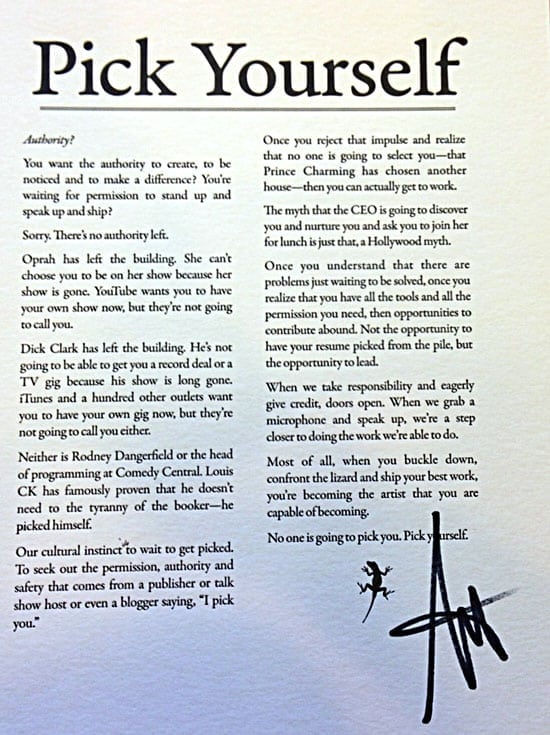 My takeaways…
Roni-Sue's Salted caramel chocolate-covered beer pretzels are AMAZING.
Okay, not really a takeaway, but a serious highlight nonetheless.  Now, on to the "real" stuff…
Surround yourself with a culture of people who expect more of you, and you will sail on to bigger and better things than you ever thought possible.

All a brand is is just a promise.  Your promise is going to reinforce a person's world view…or it's not.

When you talk to a member of the C-suite, be aware that their job may be different than you think.  For instance, a CFO's job may be more about avoiding loss than desiring gain.

Creating scarcity is a benefit.  Make people want "it" because they might not be able to get it if they don't act fast.

Have such a good story that the listener wants to tell another person.  Create an evangelical part of your product or service.  Make it a story "to go."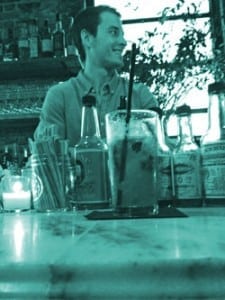 I'll be expounding more on all of these ideas, but I just wanted to get them out there first.
Seth was generous with both knowledge and engagement, and after a full day of zipping open our heads and providing a fire-hose of ideas to pour in, boy, were we ready for a BIG drink.
More Seth Godin inspiration coming next week.  Don't miss it!