So, as promised, this week's post comes courtesy of guest blogger Sarah Daniels, owner of communications company Play On Words and current VP of marketing at PayForward, who looks at the evolving state of what used to be men vs. women in the business battle of the sexes. Weirdly enough, I make a guest appearance within this guest article. So the plan goes ahead … as planned. Take it away, Sarah!      ~ Olga
The NEW Differences Between Men and Women in Business: They're Not What You Think They Are
There's a lot of data out there touting the differences between men and women when it comes to education, achievement, pay rates, independence, and decision making. This is not an article about any of those things. Rather …
… the new discussion is really about ordinary women doing extraordinary things.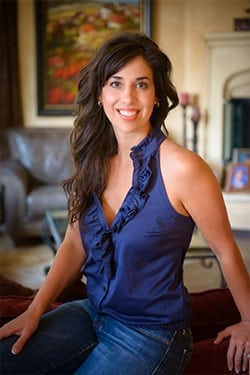 We caught up with world-traveling busy-lady Michelle Patterson, CEO of Event Complete, whose take on the state of women today is both unique and refreshing.  "These days, it's not so much a matter of 'right and wrong' so much as it is about change," explains Patterson.  "In other words, how do we set up a working environment that is conducive to both men and women?  The mindset is: we're better together.  When we combine our efforts and focus our energies, we can really do some major things in the world—on a global scale."
Turning the Tide Against the Men versus Women Mindset
"The old ways of thinking are gone," says Patterson.  "Instead, everyone's thinking, 'How can I reach out and mentor women?  How can I support women?  And how can we all work together?'  We wouldn't want a women-dominated workforce.  There has to be a balance.  It's men and women doing this together that makes it work."
We also talked to author and speaker Olga Mizrahi, Principle of ohso! design and business blogger at ChunkOfChange.com, who added, "We're at an interesting place, at the dawn of the connection economy, where relationships mean more than anything.  Women are natural leaders and collaborators—and there's more opportunity than ever for women to lead."
Patterson continues, "What's happening today is that companies are realizing that, by having women involved and tapping into that 50% of their work pool, they gain a competitive edge and it directly affects their bottom line." Luckily, Patterson asserts, "Most men feel like it's great when women are involved.  It frees men up to be with their families more."
Controlling the Checkbook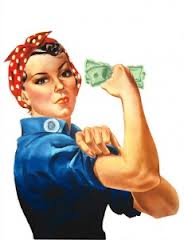 Even so, as Patterson attests, there's still a long way to go. As the Executive Director of the California Women's Conference (CWC), Patterson knows a thing or two about working in a men's world. "It's important to note that it was actually a man who started the Women's Conference in California: Governor George Deukmejian." The first incarnation of the CWC (in 1986), the California Governor and First Lady's Conference on Women, came about in response to high rates of failure among women-owned businesses. The idea was to give women better access to the resources and funding that would bolster their fledgling ventures.
Today, women are founding businesses at 1.5 times the national average.  On average, women are even more successful as investors, with returns outpacing men's by 1.4% annually.  "Even so," notes Patterson, "when you look at where [the California Women's Conference's] funding comes from, the men are the ones writing the checks."
Cornering Consumption
Of course, that's not at all the case when it comes to consumer spending.  In the U.S., 75 million women make or influence 85 percent of all household purchasing decisions— including everything from autos to health care—representing $2.1 trillion in annual spending power.
"Over the next decade, women will control two-thirds of consumer wealth in the United States and be the beneficiaries of the largest transference of wealth in our country's history," states Patterson.  "Women need to see their power," Mizrahi proclaims. "They have a massive control over consumer spending…and it's only increasing."
"People are disenfranchised with the ad campaigns of yesterday," states Mizrahi.  "Whereas there used to be a dominant cereal/dishwashing detergent/restaurant chain, other contenders are seeping out to the edges.  In fact, 'other' is quickly becoming the leading choice among consumers."
"A lot of women will say that they feel that brands out there do not understand them," Patterson contends.  "As a result, companies are starting to realize that they're at a disadvantage by not having women on their teams. … The numbers don't lie."
Facing Fears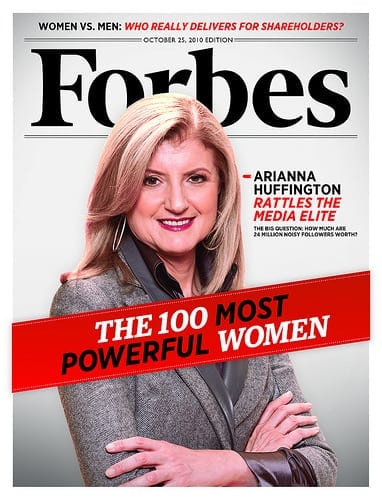 The leadership see-saw may be tipping, but it's not there yet.  Arianna Huffington has said, "Women still have an uneasy relationship with power and the traits necessary to be a leader.  This is the internalized fear that if we are really powerful, we are going to be considered ruthless or pushy or strident—all those epithets that strike right at our femininity.  We are still working at trying to overcome the fear that power and womanliness are mutually exclusive."
Mizrahi recognizes that there are still social and professional hurdles to overcome.  "Some women have a confidence problem in business.  The added expectation for women is to maintain an attractive appearance.  It's not enough to do everything; you've got to look good while you're doing it, too.  That's partially why we have a problem putting that stake in the ground."
Mizrahi keeps her focus centered on the reality.  "[Women are] not only going to be judged on the content of their character; they're going to be judged on their attractiveness.  If all things were equal, there wouldn't be that push.  If I could snap my fingers and change one thing about society, that would be it."
Another expert, Dr. Brené Brown, discovered in her research on women, that nearly all women feel ashamed about their appearance at one point or another.  "Shame feels the same for men and women," Brown has explained in the past.  But shame, she's said, is organized by gender.  "For women, shame is competing and conflicting expectations about what they are supposed to be.  For men, shame is weakness, not being the hero.  It's not living up to the legend that men are expected to be.  Empathy is the antidote to shame."
Patterson agrees. "Women are risk-adverse; they don't want to toot their own horn; they won't go in and plead for a raise. They'll take what's given to them, whereas men typically won't do that."
Rallying Around Recognition
One of the most important "pushes" today, according to Patterson, is recognition.  "We need to recognize women in every industry…and not think it's just about a couple of them.  We have to start recognizing each other and being okay with that recognition.  It's the only way that other women are going to feel comfortable going into these roles."
To that end, Patterson recently started WomenNetwork.com.  "We wanted to do something 365 days a year—not just the weekend of the conference—where women could find that same network and support.  The Foundation's role is to create platforms for women-centric organizations to pull together for the empowerment of women as a whole," she explains.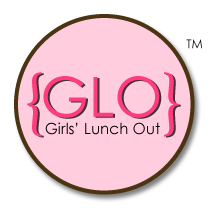 "A man will look at a network and say, 'These people will help me get where I need to go professionally,' and that's changing for women," Patterson states.  "Women are realizing they need to utilize their networks, too.  Women everywhere need other women; we need to share what success looks like."
The 2014 California Women's Conference will be held May 19 and 20, 2014, in conjunction with Women Network Day, which celebrates women supporting women and giving back to one another.  "We've been partnering with organizations to create a platform for women in high-level positions and put a spotlight on them—because they're out there, doing amazing things."