While I'd never say no to a Romy and Michelle-style "business women's special" (i.e., a cheeseburger and fries), you can definitely expect something a bit more upscale for lunch at the upcoming California Women's Conference in Long Beach, which takes place on May 19th and 20th, 2014, and will feature, among many others, speakers Arianna Huffington, Jane Pauley, and Jack Canfield. If you're interested in sitting with me at my personal VIP table …
… I'd be honored if you'd join me at the Long Beach Convention Center in Long Beach, California! There are only a few seats open at my table, and the VIP access gives you two days of exposure to some of the most influential thought leaders in the world.
I am a big supporter of the California Women's Conference, which by day will feature the most influential bloggers and speakers, discussion of women's initiatives in the corporate realm, and a live hackathon with women programmers and more. By night, we'll celebrate with live music from various Universal Music Label artists like Mary Lambert.
This is designed to be a history-making event. A table ticket includes conference admission for both days, lunch each day and admission to the fun evening concerts.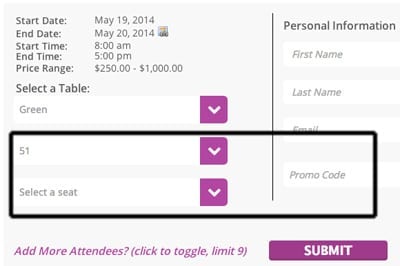 Ready to purchase your spot now? Scroll to the bottom of this page: https://californiawomensconference.com/california-womens-conference-2014-arena-table/?seat_id=13842
-Make sure you choose GREEN section, table #51
-Select an available seat number
-Fill in your information
-Enter PROMO Code "int3grity" for a 50% discount
If you prefer humans over speedy interweb ecommerce, contact Gigi Martinez (gmartinez@womennetwork.com) to purchase your spot at my table. This comes at an exclusive discounted price of $250 for the two-day conference, which includes, two lunches, concerts, VIP networking and — most importantly – access. And hey, it's also a business deduction!
Psssst! follow my Chunk of Change Facebook page for details on your chance to be my special VIP guest absolutely FREE. tee hee.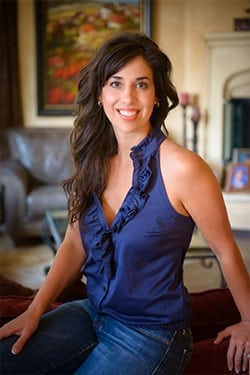 A little history about the conference.
Created in 1985 by then-California Gov. Deukmejian to address the high rate of failure among women-owned businesses, the annual non-partisan event slowly built into one of women empowerment.
Maria Shriver further developed the conference into a star-studded event that brought celebrities and dignitaries such as U.S. First Lady Michelle Obama, Oprah Winfrey, former British Prime Minister Tony Blair, Barbara Walters, Jane Fonda, Queen Noor of Jordan, Tyra Banks, Martha Stewart, Madeline Albright and Condoleeza Rice.
In February 2011, First Lady Anne Brown announced that she wouldn't continue the event, citing a greater need to focus on the state's budget challenges.
Michelle Patterson seized at the chance to fill the gap left by the first lady. The conference isn't the first time that the Governor and Patterson crossed paths. They go way back… the Gov was young Patterson's first interview, where she focused on serious topics that kids want to know about, like their dog.
Be sure to stay tuned for next week's guest post from communications maven Sarah Daniels, owner of Play On Words and current VP of Marketing at PayForward, who interviews California Women's Conference president and CEO Michelle Patterson.
Hey! you made it to the bottom of the post 🙂 Make sure you follow my Chunk of Change Facebook page for details on your chance to be my special VIP guest absolutely FREE.