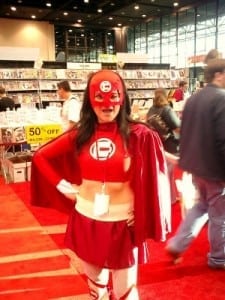 Who doesn't love a good trade show? (Don't answer that.) Okay, they're a necessary evil—and one that sneaks right up on you.
Every time, the age-old question right before the big event is almost always, "What on earth are we going to hand out at the show?"
Well, is it actually important to have swag? In a word: yes. Studies have shown that promotional items are more memorable than…
…either print or TV advertising. In addition, according to the Incomm Center for Trade Show Research and Sales Training, "Event attendees are 52% more likely to stop by your exhibit if you have appealing promotional items to give them."
Trade Show Promotional Products
It's easy to see why the promotional products industry is worth an estimated $20 billion.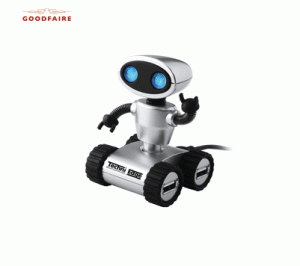 There's no shortage of cool swag out there. The tricky part when it comes to unique trade show promotional products is cost. Of course, you want to have something original, but you also need to keep your per-item price down.
First of all, keep in mind that promotional items will not necessarily show a tangible return on investment. These are not advertisements. Rather, they should be thought of as a PR effort—which makes it difficult to determine a direct ROI.
Treat promotional items as a marketing expense. Some companies budget this expenditure as a percentage of their trade show costs, while others put the piece into their larger annual marketing budget, giving promotional items staying power, beyond the actual event.
Now, what exactly you give to your customers and potential customers is another story. For reference, the top five bestselling items last year were:
Wearables
Writing instruments
Bags
Calendars
Drinkware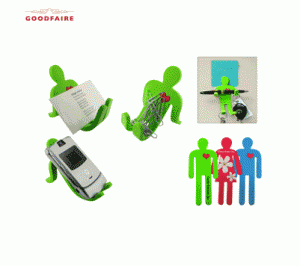 "Who wants to hand out a dumb old calendar?" you say.  I concur. And while it may seem difficult, at first, to come up with a truly original promotional product, they do exist.
Start looking for cool swag on the web. Even if you come across items out of your price range, they are likely to spark new ideas.
Check out sites like:
These blogs and online vendors offer tons of incredibly creative items, including:
Use-at-home personalized branding iron for the barbeque
Logo-embossed Sudoku and crossword puzzle books
Branded "Chairless," the portable seating strap

Printed pet bandanas
Engraved pocket watches
Men's dress socks with embroidered logo
"Foot in the door" branded doorstop

Modeling clay with imprinted lid
Logo-stamped cell phone charging station
Co-branded items (such as a MoMA clock or a Swarovski-encrusted USB drive)

Of course there are countless other options. The hard part is choosing just the right thing. The bottom line is to use your giveaways to stand out from your competition and produce memorable impressions.