When it comes time to buy holiday gifts for clients and colleagues, most of us have a tendency to hang our heads in despair.  No one wants another wine stopper, business card holder, or USB drive.  But finding a thoughtful, fun, original, business-appropriate present can be a real challenge.  
Thus, I've put together a current 2016 list of truly cool swag.  So, whether you need a little something for your next-door-coworking-space neighbor or a big something for your favorite client, I've got the goods.  Here they are, in order of price.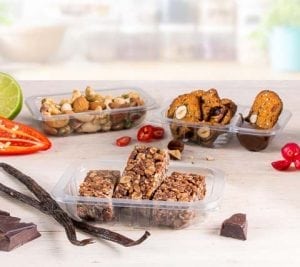 Graze Snack Packs
$9.99
Most of us suck at snacking on the go.  Thanks to graze, you can improve your munchable options.  There are lots of options to choose from on the site, but this particular one offers top-rated chocolate snacks in a decadent variety pack of six nutritionist-approved treats.
Office File-It Wall Calendar
$15.49
With this handy calendar, each month page is a file folder, so you can store paperwork, receipts, tickets, and reminders for future use.  When you're finished with the month, just tear it off and file it away.  
Unravel: The Game
$19.99
In this adult video game, a character named Yarny slowly unravels as you move.  This visually stunning, physics-based puzzle platformer is told completely without words, and lets you experience a heartfelt story about love, hope, and the journey of life.
OpenTable Gift Card
$20.00 to $250.00
Give a gift card, in any denomination, for a fab and foodie night out.  You can choose a specific restaurant (from a list of 3500 participating restaurants) or let the recipient pick for herself.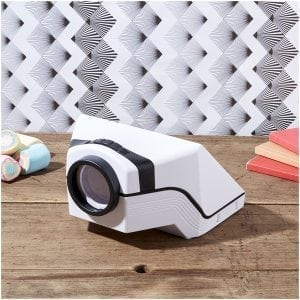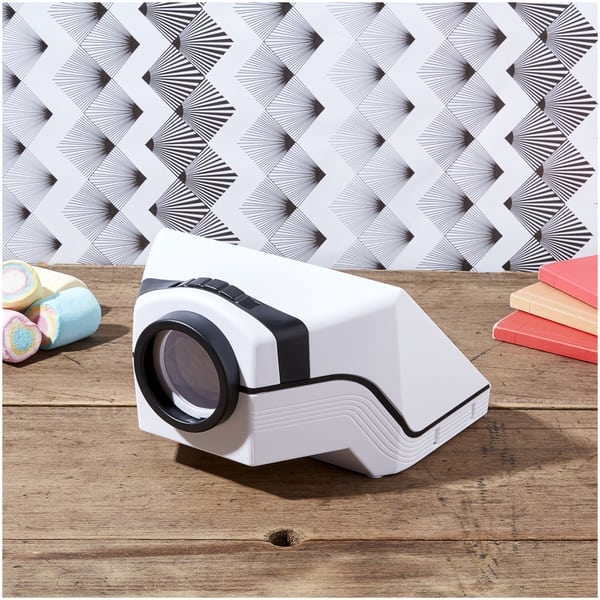 Smartphone Projector
$21.75
Just slide your smartphone into this handy gadget to magnify images from your phone onto any flat wall (up to a 40" screen size).  Its adjustable lens can focus up to 10 x and requires no batteries or wires to set up.
Stylish Passport Holder
$24.00
Give your passport an upgrade with a cool holder so that you'll look fly while you fly.  As an added bonus, bando offers matching sets (in several different prints) of luggage tags, folios, lunch bags, and backpacks, too.   
Airbnb Gift Card
$25.00 to $250.00
Gift a staycation to someone needing a break.  Let the recipient choose from Airbnb's virtually unlimited options, nearby or far flung.  Don't just send a gift; send a journey.    
Big Personality Desk Signs
$28.00
Remind everyone who the boss is with these retro desk nameplates that make light of your leadership role.  Choose from "I'm Kind of a Big Deal" or "I'm Not Bossy, I Am the Boss" to liven up your client's office.
Fancy Hands Task Service
$29.99
With the Basic Starter package, you can gift a one-month subscription of 5 tasks to the busiest of folks on your gift list.  With virtual assistants all over the country, you can help a colleague outsource the things they've been putting off.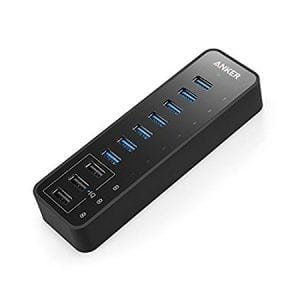 Anker 7-Port Data Hub with 3 Smart Charging Ports
$39.99
Perfect for the gadget obsessed, experience full-speed charging and syncing for all your devices.  Enjoy data transfer rates of up to 5Gbps as well as three PowerIQ ports that deliver charge speeds of up to 2.1 amps per port.
Bluetooth Tracking Tag
$40.00
Simply secure to your items that keep getting lost (the remote, keys, wallet), then be able to find them using Bluetooth technology and a free downloadable iOS app. Lost your phone? No problem. Just touch the alert button on the tag to locate your phone.
Amazon Fire TV
$89.99
Use this entertainment device to enjoy over 7,000 apps, games, and Alexa skills, including access to more than 300,000 TV episodes and movies on Netflix, Amazon Video, HBO GO, Hulu, and more.