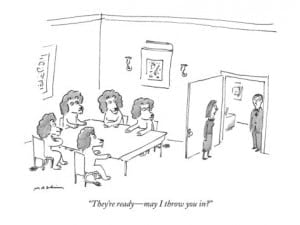 Are you still asking for permission? Waiting for the coach to put you in?
Go.
It's scary, I know. Hard to know if you are making the right decision.
Go.
This is especially scary for those of us who…
…weren't picked first for the team. Those who had to wait until that last moment, make that the last humiliating moment, when the team captain had no choice but to pick from the scrawny kids.
Get over it. Today doesn't wait for anyone. Brian Solis stickily coined it "Digital Darwinism."  Seth Godin says pick yourself. Both these things together are a blessing for all of us scrawny kids. Why? Because we grew up into innovators. Because we had to adapt past our genetic predispositions.
Make up your own rules and Go. I, for one, am proud of you.
The formerly scrawny kids met up live and in person last night. We dubbed our meeting Business MMA (Mixed Marketing Arts) Rowdy Roundtable. A sincere thanks for those of you that participated in person. Didn't make it? No worries, but, let me know what you are up to. I love to connect and help.