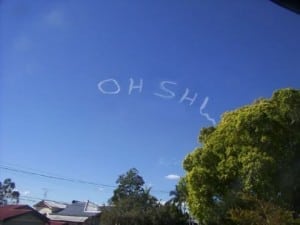 Daily deal giant Groupon made quite the splash with its Initial Public Offering in 2011—but, in the process, garnered quite a bit of criticism, as well (as did its recently dismissed chief executive, Andrew Mason).
At first glance, Groupon seemed to be skyrocketing to success.  And how could they not, with such a brilliant business model?  The site's message to its customers (i.e. business owners) was irresistible: "Whereas most marketing methods require upfront payment without providing any guarantee that your campaign will be successful, Groupon costs you nothing out-of-pocket."
Free advertising, new customers, and up-front money in my pocket, you say?  Sign me up!  Well, not so fast…
Should You Use Groupon For Business Growth?
…There's a distinct difference between what you "spend" versus what a campaign "costs." (See for yourself, with this awesome Daily Deal calculator thanks to Rags Srinivasan.)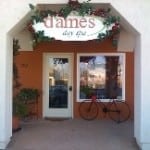 On its B2B site, GrouponWorks, the daily deal facilitator once featured testimonials from "satisfied" business owners (which have now turned into Case Studies).  Groupon touted the experience of customers like Christine LaPausky of D'ames Day Spa, who bragged, "It's like having captive consumers," and Aiea Grill's Gerrick Adachi, who boasted, "A whole new demographic of customers has been coming in, with and without Groupons."
When I picked up the phone and actually called those same folks, though, I got a distinctly different story. "The technicians ended up seeing most of the profit, rather than the [spa] itself," admitted LaPausky. "It was a big mistake," Adachi shared, "and we'll never do it again. There were only three or four return customers, out of 500.  The saving grace was that 200 people didn't show up to redeem their offer."
Other retailers have spoken up about their dissatisfaction with Groupon in more public forums. In addition to angry Facebook communities, like "Groupon Is A Scam," unhappy people are blogging.  The owner of Posie's Bakery & Café in Portland shared on her blog, "There came a time when we literally could not make payroll because, at that point in time, we had lost nearly $8,000 with our Groupon campaign. … It was sickening, especially after our sales had been rising. Sure, maybe thinking of it as just marketing may seem justified but, anyone that knows me well, knows that I would never pay more than $100 for advertising, much less $8,000."
So, maybe it isn't such a brilliant idea to use Groupon for business advertising campaigns.

According to one advertising industry expert I spoke to (who wished to remain anonymous), "You could do f*cking skywriting and it would be more cost-effective and meaningful than putting your money in a par excellence Ponzi scheme like Groupon."
Is this anonymous exec's accusation a bit extreme?  Not according to Seeking Alpha's Colin Lokey, who wrote, "It should be noted that Groupon owes merchants more than it has in cash.  That is, if asked to pay merchants what it owes them in one lump payment, the company could not do so.  The whole thing looks eerily similar to a Ponzi scheme."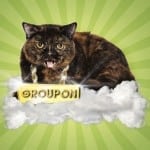 But, that's not the only problem.  According to a Forrester Research study, there are several problems with all of the daily deal sites, which end up hurting the business owner.  My interpretation of the study is that there are six fatal flaws.  Although I have not done my own formal research, I took a poll via social media and gathered some anecdotal evidence that echoed Forrester's findings.
THE 6 THINGS THAT SUCK ABOUT DAILY DEALS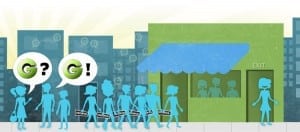 1. Special deals tend to cannibalize sales from existing customers and/or shoppers willing to pay full price.  Facebook user Kathy M. said that "in all cases, they were places I'd already been to and would have gone to again anyway."  Similarly, Eric R. noted that he and his wife visited "a place we'd already been to and would have patronized again."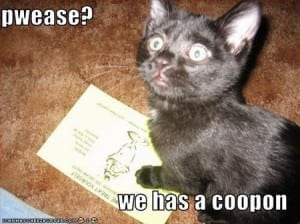 2. For some businesses, serving a new coupon user can "bump" a loyal existing customer.  "I hate Groupons," reveals Karen B.  "They make it a real b*tch to get reservations at the suddenly trendy restaurants I usually go to."
3. Sometimes, Groupon users receive a lower level of service because they're not paying full price and, in response, post negative online reviews.  Nina R. admitted, "There have been places that I would never step foot in again; Groupon is a cheap, easy way of testing new places with moderated risk."  As Quora user Phil T. insightfully noted, "The customer experience is not served if the business is hurt or fails."
4. Daily deal customers are not likely to be repeat customers.  Jessica L. admits that she usually waits "for another coupon to pop up, or I buy a one-time event."  Michele W.'s take on repeat business was, "I think it's a combination of where a place is and luck of the draw with actually having a great experience."  Indeed, according to one study, 82% of retailers running a Groupon were "unsatisfied with the level of repeat business."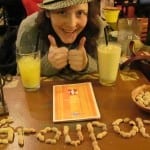 5. Some coupon aficionados are simply perpetual bargain shoppers.  Val E. conspiratorially shared, "I've gone back…with another Groupon," while super-shopper Sally L. admitted, "Usually, I'm buying stuff I wouldn't normally buy."
6. The "cost" of acquiring a customer with lifetime value does not end with the Groupon.  Jannelle S. explained, "I would only go back if they had a club, or ongoing rewards, or offered me 10% off my next visit."  Ellen S. was wooed back by precisely that kind of offer, and shared, "When I went, they offered me 20% off if I booked another service for a later date so, of course, I did."
With that staggering list of drawbacks, why would any retailer or service provider choose to run a Groupon?  Maybe it's not the influx of customers but, rather, Groupon's data about them that is the true goldmine.  Wrong again.  Unfortunately, Groupon does not supply its customers with buyer names or information; it's left up to the business itself to collect coupon users' information at the point of sale.
Groupon's continued success seems to boil down to its alluring promises of foot traffic and fame. "The real value of a Groupon," Quora user Scott D. points out, "is in the immediate cash flow."
To that end, Carmen M. asserts on Quora that, "Groupon would only really make sense for businesses with high fixed costs that have unused capacity, where an additional unit sold has minimal additional cost."  Or, perhaps, a company that's going out of business anyway.  The aforementioned anonymous advertising industry expert noted, "The only circumstance for which I think a Groupon might be a good idea is for an event promoter who needed to fill up a room—and didn't expect to ever see attendees again."
"If you are desperate," Groupon veteran Gerrick Adachi wanred me, "it is a good idea to generate business.  Otherwise, it's a really bad idea."  As Dan Yoo, an investor in San Francisco's Stone Korean Kitchen, explained to one news outlet, "Groupon is NOT economically profitable on a unit basis for most restaurants.  If you are essentially netting around 25% for the Groupon amount that may cover food costs but certainly not labor, overhead, etc."
Even retailers who call their Groupon a "success" admit that it's not really cost-effective.  Salon owner Brian Ivy told KTUU "As a matter of fact, it's a loss for me.  But dollar for dollar, as far as advertising goes, it's brought in 10 times the new clients as we would normally expect, which has resulted in the salon revenue practically doubling."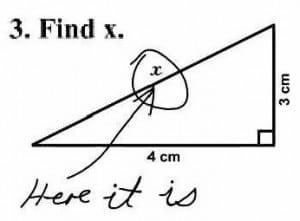 I'm not sure how Ivy is doing his math, but it's my suspicion that his calculation of "doubled revenue" doesn't take into account any of his salon's overhead or opportunity costs…nor he has not projected how many new clients will be repeat customers (with real lifetime value).  Perhaps he should have read the TechCrunch article titled "Why Groupon Is Poised for Collapse," which cautioned small business owners that "Traffic is not necessarily profitable traffic."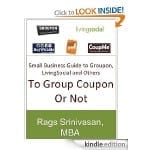 If you're considering running a daily deal, I strongly suggest doing your own simple equation, with @pricingright's handy formula in this handy dandy spreadsheet.
If your crunched numbers don't look so hot, you're probably wondering what a more effective alternative is. According to the anonymous industry expert, "Any method of traditional advertising would be better.  Media is more affordable than ever.  Hire an SEO specialist, do SEM or use ad networks, target geographically or contextually.  Buy spots on cable TV or radio.  Run an ad in a community newspaper or buy a booth at a Chamber of Commerce event.   If you're a restaurant, do a Valpak. Whatever you do, don't just sell 75% off;sell customers on your value."
Of course, that might be difficult to do in skywriting.
So I'm curious, have you run a Groupon campaign of your own? Maybe you're considering? Chime in below and share your story with us all!