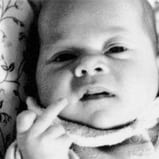 Maybe it's just glass-half-full mentality, but Rob Hatch, the operational yin to bestselling author and speaker Chris Brogan's yang over at OwnerMag.com, views every customer-generated communication as an opportunity. Even if the message is a literal "eff you."
Many companies might cringe or become overly defensive about customer criticism and react instead of respond. They might even just ignore it completely. Yet not Hatch, who would likely …
… view these as disastrous business attitudes.
That's because Hatch truly embodies the company-wide philosophy at OwnerMag.com that all incoming interchanges, positive or negative, arrive with potential. Potential to offer assistance. Potential to learn from feedback. And yes, even potential to connect with the most belligerent of prospects, some of whom email solely to tell him off with some choice four-letter feedback.
How To Deal With Harsh Customer Criticism Like A Grown-Up
Yes, those types of emails arrive sometimes, Hatch has told me with a laugh. Sometimes this arises after a web store window shopper receives a quick and situation-specific follow-up email, courtesy of OwnerMag.com's very precise email and analytics tool, InfusionSoft. Though most online shoppers understand that invisible eyes track their every Internet interaction via ISPs and email addresses, some still feel like their façade of online anonymity has been invaded and have no trouble venting back to Rob.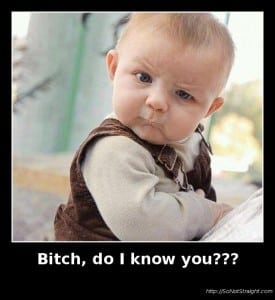 Now, we're not talking about dealing with negative online reviews, like the ones customers leave on Yelp. We're talking about direct communication coming into your organization. In those few instances of harsh customer criticism, Hatch is quick to respond to these concerns with a light touch, even if only to say, wow, I hear what you're saying.
Oh, I Didn't Think Anyone Was Actually Listening
Responding to customer complaints gives Hatch the chance to reinforce the company's service philosophy by communicating that customer follow-up simply strives to provide real-time assistance, not get all up in people's business. Likened to a brick-and-mortar store, these follow-ups serve the same purpose as a friendly hello and "let me know if I can help you" from a sales clerk. Customers expect their presence to be acknowledged when they walk into a store, and generally take no offense to a friendly offer of assistance from a sales clerk.

Interestingly, according to Hatch, sending a response tends to disarm even the most aggro folks. They often write again, surprised and even impressed that a real human being, not to mention one so high up on the org chart, received, read, and actually took the time to address their complaints. Even if no sale transpires, the effort proves valuable in, at minimum, rehabilitating the company in the eyes of a formerly hostile critic. More frequently, however, incoming customer emails respond positively to OwnerMag's follow-up efforts, and take Rob up on his offer of assistance or more info.
Defending Your Brand's Rep From Mouthy Malcontents
So no matter the scenario, Hatch and his compatriots are resolved to leverage customer criticism, turning lemons into lemonade by viewing input from their constituents as an opportunity to listen and engage in a meaningful manner. Remember: Respond, don't react. If all you're going to accomplish is pouring gasoline on the fire of a fledgling flame war with a customer, then what's the point of responding at all? (And if that's the case, you may need to re-consider your overall customer service philosophy.)
Even if a particular person will never become a customer, it's still worth the time and effort to change their overall view of your company and products. After all, people are far more likely to spread negative opinions with friends and family. Neutralizing vitriol may not convert that person to a sale, but may prevent them from trolling that discontent all over the interwebs.