I've been a little bit (okay, a lot) obsessed, for years now, with preaching about the power of online customer reviews.  So, now that there's a ton of hard data to back up what I've been telling small business owners, I'm feeling pretty vindicated.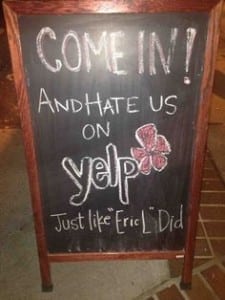 If you'll allow me to share my compiled findings with you, I think you'll be rather enlightened, too.
The Millennials Have Arrived
In the next two years, millennials will have the most spending power of any generation.  But, unlike the advertising-hungry generations that came before them, millennials don't trust what you have to say; they trust what your customers have to say about you.
The Times They Are A Changin'
It's not just the young folk, though.  A whopping 58% more people, across the board, are likely to share their customer experiences online than five years ago.  And 95% of those people share bad customer service experiences.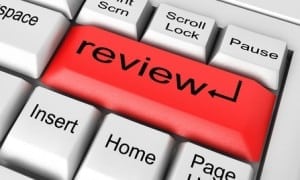 To that end, online complaints about products and services in the UK nearly doubled between 2013 and 2014.
In fact, experts have predicted that in just five years (2020), customer experience will overtake price as the key brand differentiator.
It's All About The Yelp
While there are a lot of review sites out there, Yelp still dominates.  Why?  Well, the site works: 98% of Yelp users have made a purchase at a business they found through Yelp.
And it works for owners, too.  Small business that claimed their free Yelp listing earned an average of $8,000 in annual revenue directly from Yelp traffic.  Not too shabby just for claiming what's rightfully yours.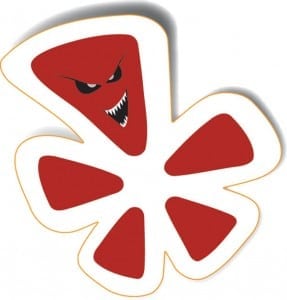 Yelp is an effective driver of foot traffic, as well, increasing the average shop's revenues by an average of $23,000 annually.
Furthermore, A one-star increase for a business listed on Yelp leads to a 5% to 9% increase in revenue for that location.  Actually, according to the research, all reviews are positively tied to higher search rankings.
Talking Back
Unfortunately, it's not enough to "be there."  You need to be participating, too.  If you had a suggestion box overflowing in your lobby, you wouldn't just ignore it, would you?  I thought not.
Once again, the number are on my side, proving that answering complaints increases customer advocacy by double digits.  Sure, bad reviews may sting.  But, the opportunity to make things "right" is definitely better than not even knowing there's a problem.
Of course, while it's nice to know the numbers back up the hunches, the basic advice bears repeating: get visible and start participating.  Yeah, it sucks when someone slams your business.  But, ultimately, you have a voice in the conversation.  Remember to…
Respond authentically and calmly.
Validate the customer's complaint (whether you think it's justified or not).
Publicly apologize.
Explain how you've remedied the issue since then.
Invite the customer back.
Offer an incentive for a return visit.
Throw in a little marketing (for other readers), when appropriate.
Take the rest of the conversation offline.
The only piece of my advice that I've updated lately (based on recent data) is to: reply to all your reviews, through every channel, every time.  At one time, I felt it was really your option, but the times, they are a' changin'.  [That little golden nugget of advice is thanks to Jay Baer, who has an excellent book coming out in 2016, called Hug Your Haters.]
Ok, now that you realize how important this is, what to do?  Well, after attacking Chapter 7 (Change Your Revenues) of my new book, "Sell Local, Think Global," with a highlighter with a highlighter, take action!
Once you've verified that your profiles are filled out completely, you have me on your side.  For a limited time, I'll audit one review site's profile of your business with you via my clarity.fm link…for FREE!  Why?  Because even I need more reviews, of course!
Just contact me for details: olga [at] chunkofchange [dot] com.
I congratulate you!  For what?  For taking action, and giving users yet another powerful reason to choose you!