Today's guest post comes to you via Brad Pollak, who specializes in management consulting and career development coaching.  As you might imagine, Brad knows more than a thing or two about business books.  As such, I think you'll find his must-read picks particularly interesting.
*****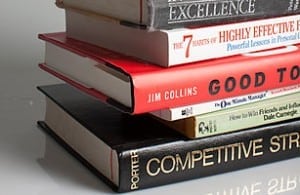 As a small business owner, I'm an avid reader of business books, marketing books, management books, and leadership books – not to mention fiction and any number of books on current affairs.  But when it comes to business, there are a few books in particular that have helped me enormously, not only in the running of my own business, but in advising many of the small business owners I assist.
For anyone thinking of starting or buying a small business, I would begin the journey by reading these 2 books:
"The E Myth Revisited" by Michael Gerber
It would be impossible for me to conceive of running a business without having read this book. Mr. Gerber has seen it all, and his advice is spot-on in every single area he addresses. The subtitle to the book is "Why Most Small Businesses Don't Work and What To Do About It." I read the book once a year and listen to the audio version while driving. It's narrated by Mr. Gerber himself, whose wit and warmth adds to the brilliance of this work.
"EntreLeadership" by Dave Ramsey
I was late to the party in discovering Mr. Ramsey. This is the book to read when you want to have a bird's eye view of someone who went from being at a rock-bottom level in life to building a successful business. I also read this book once a year and listen to the superb audio version as well.
For business owners, "solopreneurs" and anyone wanting to tackle the challenge of being organized inside and outside the business, you must read the following classic:
"The 7 Habits of Highly Effective People" by Stephen R. Covey
It's a masterpiece that will help you understand how to prioritize what's truly important in your life – not only at work, but also in your personal life. When I first tried to read this book in 1990 it was too dry for me. But over time, I came back to it and after listening to the audio version (read by the author) it all clicked. Since then, it's been my number one go-to resource to help me with prioritization, with understanding how to articulate my principles and much, much more.
For business owners who want to figure out how to approach the marketing process there are, of course, dozens and dozens of books about marketing. My suggestion is you start by reading the following short tome:
"Tribes" by Seth Godin
Seth is an author, blogger, teacher, speaker, motivator extraordinaire and much, much more, but at the heart of it all, he's a marketer. Perhaps the best ever. In this short book, he helps us understand what marketing is, not by forcing us to read pedantic textbook dribble but by underscoring the importance of building what he calls "tribes." Seth's daily blog should also be required reading.
And when it comes to tackling the mother of all business challenges – management — the following two books offer exceptional, graspable insights into the art of managing:
"The Practice of Management" by Peter Drucker
Originally written in 1954 and then renewed in the 1980's, it's still my favorite resource when trying to tackle the complex world of management. Whether you read some of this masterpiece or all of it, you'll be beyond elated that you took the plunge. Mr. Drucker is truly extraordinary and it's no wonder he's often referred to as the "father of management."
"What Management Is" by Joan Magretta
I came upon this book by chance and while it's not nearly as "deep" as, say, Peter Drucker's writings, it's still incredibly helpful in offering a real-world understanding of management. It's very easy to read (thankfully) and is a resource that has been exceptionally helpful to me.
As for the art of selling, if you're a business owner but don't necessarily describe yourself as a salesperson, you need to know that you are a salesperson. We all are! To get over your fear of selling, listen to the following audio book:
"Zig Ziglar's Secrets of Closing The Sale" by Zig Ziglar
It'll help you understand that selling isn't "bad" and is, in fact, something you have to do. Zig walks us brilliantly through the journey of selling and once you've listened to this book you'll approach selling in a new, positive light.
Honorable mention goes to such classics as "In Search of Excellence" by Tom Peters and Robert Waterman, Jr. Also, "Built To Last" by Jim Collins & Jerry Porras is phenomenally helpful in reminding business owners and managers of any size, that it's not easy to run a business, but it most certainly can be done. Gary Vaynerchuk's "The Thank You Economy" is a terrific reminder of how we can and must connect with our "tribes" (see above). And if you're ever having doubts about following your muse, read Hugh MacLeod's "Ignore Everybody."
*****
Brad Pollak is a Management Consultant for businesses and a Career Development Coach for students, recent grads and seasoned professionals. On the Management Consulting side, Brad helps owners and managers of small-to-medium size businesses, and managers of departments within organizations understand how to: (1) manage more efficiently; (2) teach their teams how to communicate more effectively with one another and (3) teach their teams how to improve customer service. On the Career Development side, he helps students, recent graduates and seasoned professionals have a better understanding of how to market themselves when they're looking for work.
Brad is a veteran of the music industry where he worked as a marketing executive, including ten years at A&M Records, the largest independently owned record label in the world. After leaving A&M, he spent six years as the General Manager of a successful, independently owned record label in Huntington Beach, California. This was followed shortly thereafter by accepting the position of a Managing Director at an executive search firm in Long Beach, California. During his tenure as a recruiter, Brad forged the idea of starting his own consultancy that would allow him to combine his marketing, management and people skills, which led to his founding Brad Pollak Company.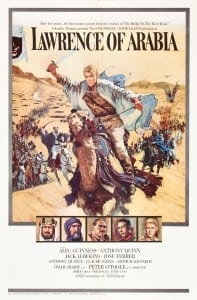 Brad was born in Los Angeles and grew up in Mexico and in England, before returning to the U.S. to get his BA from Cornell University in Ithaca, New York. He lives in Long Beach with his wife and two sons, along with their untrained but wonderful dogs. Brad's two favorite movies are "Lawrence of Arabia" and "Young Frankenstein" and he highly recommends watching them back-to-back.