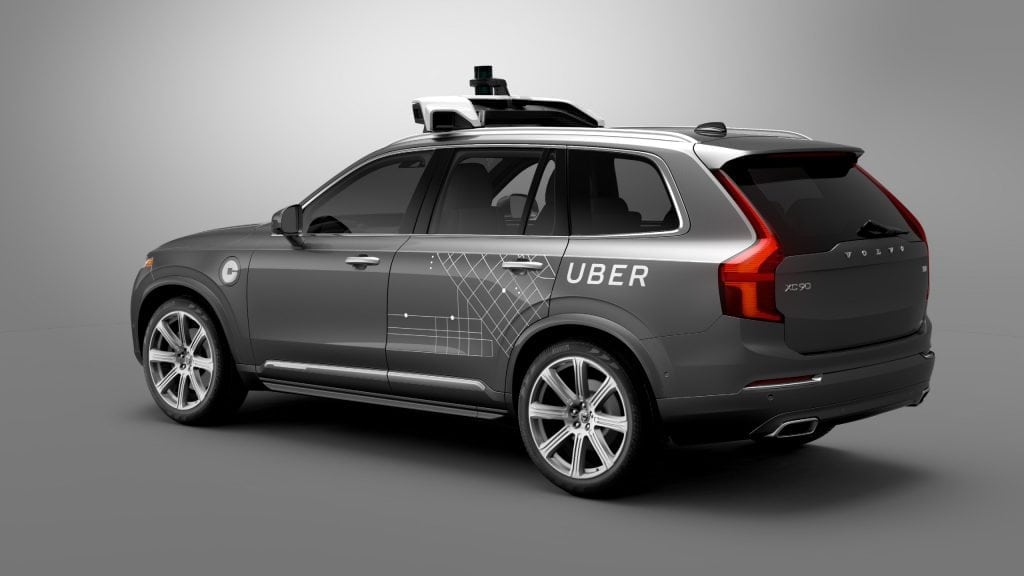 I recently saw, on TheWeek.com, that Uber has "solved" its driver problem.  Uber's CEO, Travis Kalanick, announced that,  "The company will be trying out a fleet of specially outfitted Volvos, capable of driving autonomously … But this news doesn't just represent a feat of technical engineering.  It's also a feat of HR.  Because Uber, the controversial poster child of the 'gig economy,' might have solved its labor problem by simply automating its drivers away."
Wow.  This is big news.  Not because this automation is possible, but because it's already live in Pittsburgh right now.  And it makes me wonder: Is being an Uber driver now a dead-end job?  Perhaps not, I suppose.  But only if humans can figure out how to do something valuable that autonomously driving cars cannot.   
So, now, it seems that the question isn't just "why choose you?" but rather, "why choose a human?"  Well, it takes us back to the age-old UVP question: What can you provide that others (even computers) are unable or unwilling to do?
How can an Uber driver parlay his special humanoid skills into something more valuable?  Is there such a thing as being the best human driver for you and your family?  Well, there will be!
FlexJobs, an online marketplace that connects freelancers and employers, tracked 50 industries hiring freelancers between December 1, 2015, and March 1, 2016.  According to Fast Company, FlexJobs found that the top 10 industries for freelancers are:
Computer & IT

Administrative

Accounting & Finance

Customer Service

Software Development

Medical & Health

Project Management

Research Analyst

Writing

Education & Training
You might notice that driving, delivering, cleaning, and running errands are not on this list.  Coincidence?  I think not.  The freelance jobs of the future are those that cannot easily be replicated by machines.  
So, as a non-computer in the gig economy, how will you stand out and be chosen?  First, you must understand how the people that will hire you make their picks.  As always, it boils down to benefit minus cost.  This may include any of the following:
Trust

– You come highly recommended, OR you are in the top search results within the app or website that people use to hire.

Reliability

– You have a reputation for delivering five-star quality (on time and on budget).

Convenience

– You are visible on online and offline networks and able to deliver right now.

Specialization

– You have a specialized skill set (like making pivot table magic in Excel).

Cost

– You're the cheapest option, OR you're the best at any price, OR you offer the best value for the money.

Feelings

– You have a sparkling personality (and gosh darn it, people like you), OR you're super easy to work with, OR you exceed expectations.  
Take a close look at the list above and see where you stand out.  How do you make a difference to the people you serve?  It's not enough to just think about it; you need to ask those clients who have been happy with your work and look at your own customer reviews for patterns.
Once you've nailed it down, parlay those value points into a personal brand through Unique Value Proposition.  (Read more about this concept here: "Where The Freelance Economy Meets UVP" and "Standing Apart In The Gig Economy".)

Finally, as always, don't be afraid to communicate your UVP clearly and boldly.  Make your assets a part of every website, app, social post, and announcement that you can.  Go ahead and tell the world why you're better than a robot.  Because, now, you HAVE to.