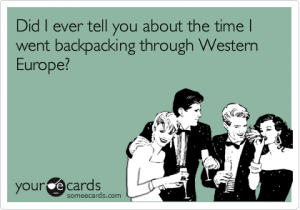 Did you take advantage of free classes in a second language during high school? Did you pay attention? I paid attention because everyone always talked about moving away to teach English, where you got paid plus housing, and I thought sign me up! Even if you only learned enough to scream, "Help, get me to a hospital!" 🙂 The world has become a much smaller place in the digital era, and now companies need to translate their Unique Value Proposition into multiple languages to compete on the global market. Some freelancers use their bi- or tri-linguality from the comfort of their personal workspace by offering translation services.
These are gig economy pioneers, folks. They are freelancers who have been thriving in the gig economy for years and facing the same fears we do: machines replacing us, globalization driving down wages, and lack of security. Yet, the translation services industry is exploding – in 2015 the global market was worth $47.3 billion, a 40% rise from 2012. Curious about this group, we took a deeper dive and found the pros (on proz.com!).
What are translation services?
The definition of translation services has been a moving target over time. We can all learn from this industry that has to compete globally, and with threats from the newest machine learning technologies. The times where "translation" only involved interpreting or translating from one language to another are outdated. It can also mean translating text for an audience without ever being proficient in the other language. Think of writing services focused on setting the perfect "tone" and understanding nuance. For example, a friend of mine named William worked as a freelancer for a company in the United Kingdom for years; although he knew zero German, he worked with corporations in Germany to refine the voice of their publications for American investors. Translators can be found in courtrooms, hospitals, law firms, and manufacturing and software businesses. Flexjobs notes that in 2016 the average translator made $20 per hour, and some made as high as $50.
A Smaller World means a Bigger Market
That small world we were talking about is a world where any human can talk to almost any other human on the planet instantaneously. Let that sink in for a moment…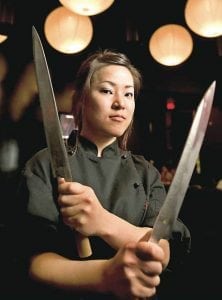 The idea that you could learn the art of sushi preparation directly from a Japanese Chef, in Japan, is no longer far-fetched; all you need is a solid internet connection, the Master's time and patience…and a translator.
With technology making distances between us more manageable, we have an increasing need to communicate our ideas into multiple languages.
The US Census Bureau reports that at least 350 languages are spoken in US homes. That means that even domestically, businesses must be prepared to communicate in more ways than ever before. Translation services form an important part of the preparation for this market-opening phenomenon. According to a report by IbisWorld, translation services are expected keep on growing and reach $37 billion in 2018. The United States is the largest single market for translation services and Europe is a close second, with Asia showing the largest growth.
Argo Translation cites several trends that will positively affect the industry:
Consolidation

: Large translation companies have been adding fast-growing, specialty language service providers to extend their range of services.

Voice-based content

: This isn't necessarily a new trend, but one that will continue to grow along with the growth of video. Many companies simply will not have the resources to re-create video content in multiple languages, so the need for subtitling and voice-overs will remain important.

Serious benefits

: Research from the Common Sense Advisory found that " a full 63% of global brands recently reached more customers by increasing the number of languages on their websites…[but] 37% of the leading brands still haven't gotten the memo." Companies that take their foreign-language customers seriously and make an effort to provide content for them in their native languages will be awarded with a tremendous opportunity to push ahead of the competition.

Multilingual web content

: The demand for multilingual web content will drastically increase. Currently, 53.6% of web content is in English. The next most popular language is Russian at 6.4%. That leaves hundreds of thousands of web users who can't read much of the web content that English speakers take for granted. Even if somebody speaks English as a second language, fluency level varies and most people prefer to conduct business in their native languages. With China and India in particular growing their internet population, the need for translated content is just going to continue to increase.

Multilingual SEO

: Multilingual SEO will become essential. Translating web content is great, but what good is it if people can't find it? It doesn't matter if your website comes up on Google's first page in English if you're targeting other languages. This is where multilingual SEO comes in, which involves more than simply translating your keywords.

Mobile optimization

: According to the International Data Corporation, 3.2 billion people will have Internet access this year, and more than 2 billion of these Internet users will use a mobile device. Therefore, you must consider display on mobile devices and tablets.
Recession? What Recession?
Wanna know what the gig economy is like? Ask a translator; translation services have been a freelance gig for nearly twenty years. Translation services even experienced growth in spite of worldwide economic instability since 2008.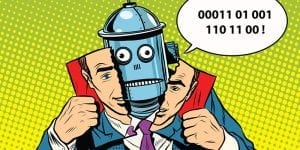 Globalization and immigration have provided a steady and growing source of work for the industry. Although this increase in need has led to the advent of translation software and machines, humans still provide the best translation services and beat the machines every time. Translating web content, marketing copy, UVP, etc. isn't a simple word-for-word translation, there are subtle nuances to language and regional dialects that must be taken into consideration.
Seeking the Pros
In the next few weeks, I'll be reaching out to industry translators and seeking an audience with the pros. We want to hear about the challenges you face, your successes, and your secret tips for thriving in the gig economy. If you're lucky enough to be chosen, we'll send you our specially-tailored survey and I hope you'll share your knowledge with the rest of us!