Same Haters, Different Apple
Either you are incredibly excited and think you are innovative for getting the iPhone 10, or you think anyone overpaying for the iPhone 10 is a chump. I'm currently on day four of using it. Put me firmly in the innovative camp.
Within hours of its release, iPhone 10 generated thousands of media, TV and blog reviews of Apple's latest smartphone. Want to know how to best use your new iphone X for business? How to be the most productive with all the new, cool features? There's already a YouTube video for that, so I won't be re-exploring it here. You'll also find plenty of technical reviews of the iPhone 10 (a few favorites here, here and here) to get the skinny on key features and what's new.
Top Iphone X for Business Tip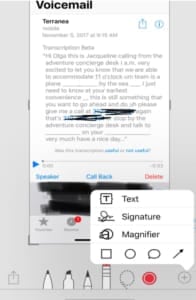 Ok, I lied. I will give you ONE quickie that I have found to immediately be amazingly useful in combination. The voicemail transcript (beta) in the iphone 10 is amaze. I then can use screenshot (right button + up volume at the same time) And, then, amaze #2: mark it up. Finally, off it goes in a text or email to whomever you need to inform of the new normal.
Now that the tips section is done ;-), let's move on to some stuff that will get you thinking and give you an advantage over your competition: as a solo entrepreneur, gig economy player or business.
So, even with its big ticket price point ($999.00 – AT&T's "freebie" to me was offering an iphone 8 if you opened a new line for that iphone 8 while also buying the X), lines still wrapped around Apple stores. The company's stock was said to hit a record high. If we thought a decade might dent interest in the tech giant's key device, the buzz certainly proved otherwise. Of course it'll depend on broader sales, and sales may fall short. But that's not entirely what this iteration of iPhone is about.
What's Old Is New Again
It's hard to believe 10 years have passed since Apple first introduced iPhone. Or that the company was hardly a major smartphone player at that time. Blackberry owned the category and mobile phones in general were a commodity market with multiple established players. Apple may have been crazy to try to enter the ring — let alone with a concept that put sleek design (glass interface!) and web access first. Internet-connected mobile phones in that day were centered predominantly around email use, with web browsing barely an afterthought. The original iPhone changed this — and brought the true power of mobile web-connectivity to the world.
It was a bold move on Apple's part back then, and iPhone 10 today is another.
iPhone 10 Sets The Stage
Mobile apps are a huge part of our lives now — up to 49% of smartphone users are said to now download apps on a monthly basis. But this wasn't the case in 2007-2012. We didn't spend our time hanging out on our phones. We didn't browse the internet on them. We didn't have dozens of apps aiding us in everything from ordering food to generating side income. When Apple introduced the first iPhone, none of these activities were common — in fact there was zero apps because there was no app store! But Apple saw a future where it not only could be, but would be. Its original smartphone set a stage, and that's the case with iPhone 10 this time around.
Here's How:
New generation content: Apple's has had a pulse on the future of content from the start. iPhone 10 lays the foundation for the next era of content. It starts with true advancement of photo and video camera capabilities, but the real action is in its capacity for virtual reality (VR), machine learning, and animation. Expect this to help create and elevate a new category of smartphone content creation and production.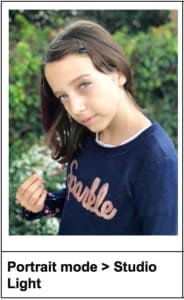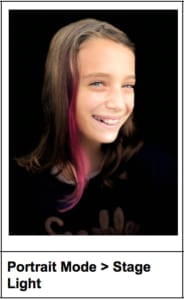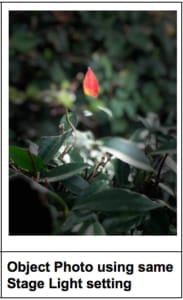 What I hope you see here is not how beautiful my daughter is (admittedly I'm biased), but how the camera's technical capability *plus* ease of use is a killer combo. Enough to where your content game has just been upped.
Small screen passive use: The "Netflix" era has more consumers using the internet for television viewing and this won't stop. iPhone 10 readies for the larger future of passive content consumption via smartphones with a bigger, more robust screen — the greatest pixel density in an iPhone — and edge-to-edge display to expand the viewing experience. Faster processing supports it all.
More efficient access: Smartphones are no longer phones at all. Not entirely. They're connected devices that are increasingly used to enable access to a broad range of things and experiences, pay for goods or services, and so much more. 10 builds on this by empowering quicker, more efficient connectivity — no home button, Face ID access, and wireless charging. It's only getting started.
An Industry Level-Up
In addition to a market-wide adaptation to iPhone's new future tech, we'll likely see a reinvent of apps on iPhone as a result of 10. Not just to capitalize on the device's new capabilities — apps are long due for a refresh across the board.
Granted, much of iPhone 10's promises are early — early innovation, early to market. But when you think about it, that's always been in Apple's DNA. When it comes to seeing a future, iPhone 10 doesn't disappoint.
I love living in the future.
Join the Tribe!
Helpful Monthly Mailings