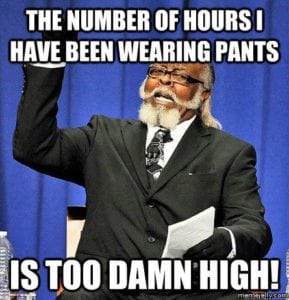 When you think of gigging, you probably tend to think of all of the "out and about" jobs–like deliveries, dog walking, ride sharing, caregiving, and so on.  What about those of us who have no desire to leave the house (or coworking space), though?  Good news!  There are a host of gigs you can do from home that don't require so much as putting on pants (as long as the coworking space says it's okay).
Paper Pushers
Do you know any shortcuts or tricks in Word, Excel, PowerPoint, or Outlook?  If so, you might be well-suited to do virtual administrative work for busy execs who need to outsource their office tasks.  Consider putting your admin skillz to work in the following roles:
Virtual executive assistant
Email handler (replying and prioritizing)
Virtual receptionist
Appointment scheduler
Travel coordinator
General office admin
Project manager
Researcher
Fact checker
Data entry clerk
Digital file organizer
Treasure Hunters
Finding vendors and materials is a time-consuming task and the playing field is beyond broad.  Many entrepreneurs and manufacturers need help finding exactly what they're looking for (the needle in the haystack) through online platforms.  If you can do detailed research, communicate with suppliers by email and phone, and do a little matchmaking, sourcing in any of the following roles might be just the thing for you:
Vendor manager
Vendor communications rep
Sourcing researcher
Online personal shopper
Product sourcer
Super Shoppers
Perhaps you're a whiz at finding great deals, a specialist at searching for hard-to-find products, or a patient price watcher.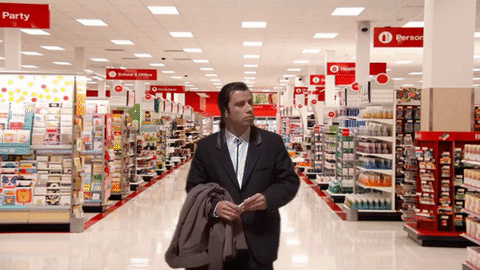 Any of those talents qualify you to shop on someone else's behalf.  Likewise, if you're good at keeping yourself entertained while waiting, you can hold someon's place in line (either electronically or physically).  There are plenty of deep pockets who would love someone to help them find that perfect thing.  If you're a super shopper, consider any of the following: 
Personal shopper
Bargain hunter
Rare item researcher
Auction watcher
Seller in an online marketplace (e.g. eBay, Poshmark, Etsy, etc.)
Line placeholder
Word Nerds
Do you possess the gift of language?  Perhaps you were an English, literature, or professional writing major.  If you're a wordsmith of any variety (English or a foreign language), consider putting your linguistic talents to work in the following gigs:
Copywriter
Editor
Proofreader
Brainstormer
Translator
Transcriptionist
Resume creator (or refiner)
Online dating assistant
Social media poster
Academics
There are plenty of professors and teachers who don't have the time or the inclination to do all of their own homework/paper/test reviews, edits, and grading.  Likewise, there are students who just need a little bit of extra help.  If you can take some of the load off of their plates, they'll be grateful enough to compensate you accordingly.  No matter what your major was, you probably are skilled enough in one area (or more) to review or assist with student work.  Consider any of the following academic pursuits:
Term paper reviewer (commenting and proofreading)
Test/homework grader
Online tutor
People People
If you're a "people person," there are tons of ways you can help your fellow introverts.  Perhaps you have the gift of gab, a persuasive nature, a helpful personality, or just a pleasant telephone demeanor.  Consider putting your social skills to work in any of the following roles:
Sales (online or phone)
Party planner
Event marketer
Customer service rep
Customer support rep
Chat operator
Techies
Many of us have a variety of computer skills, but we may not think of ourselves as experts.  Regardless, your niche skills may be just the thing a startup or solopreneur needs.  Put your nerdy skills to work doing these kinds of things:
Photo retouching
Website design
Website maintenance
Programming
App development
Blog optimization
Homebodies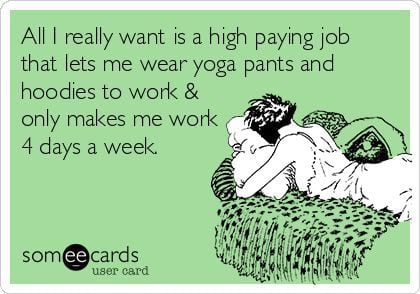 Finally, in the miscellaneous category, here are few other stay-put ideas you might enjoy:
At-home doggie daycare
Amatuer photographer (products)
Voiceover artist
Arts & crafts crafter
Pattern maker
Seamstress
If I can come up with more than 50 gigs you can do from home in one sitting, I'm sure you can come up with plenty of others on your own.  Sign up for any of the myriad freelance websites (or try your luck posting your prowess on Craigslist) and start putting your valuable talents to work.  Remember: just about anything can become a side hustle if you find the right marketplace for it!
There's more where all of this came from.  To improve your side hustle game, check out my latest book.